Your weekly horoscope is here: December 5 - December 11
Your weekly horoscope is here—and this week is *not* the time to make bold moves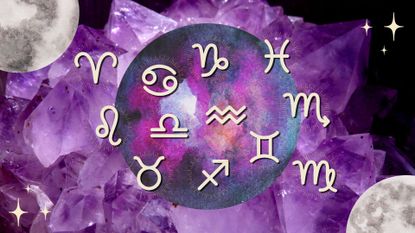 (Image credit: Future)
Change is on the horizon in your weekly horoscope—are you ready? Over the days ahead, we will be taken for a ride with the arrival of this month's full moon, the last one of 2022! Big endings are in store when the universe tests our ability to go with the flow. Happening on Wednesday, this lunation features an opposition between the Sagittarius sun and the moon in Gemini sitting next to retrograde Mars. This highly intellectual event is bound to bring activity that will challenge our life philosophy or ways of thinking. The year 2022 was one of massive adjustment, so it would only make sense for our values to adapt to the changing times.
This week, two planets change sign as Mercury and Venus enter Capricorn, one of the most career-driven zodiac signs. We will feel our ambition strongly waking up—but remember that due to the retrograde of Mars, this is not a time to make bold moves. Instead, Capricorn energy is best channeled strategizing toward the future. How do you see yourself succeeding in 2023?!
While it is okay to think and plan for the future, be mindful that our goals are most likely going to morph as we transition from 2022 to 2023. Lay the groundwork, but leave room to play, adjust—and more than anything, change your mind!
Time to check your weekly horoscope for your zodiac sign—and don't forget to get ahead and check your 2023 horoscope, as well as your love horoscope for 2023...
Meet the expert: Narayana Montúfar
Weekly horoscope: what does this week have in store for you?
Aries weekly horoscope
Happening next to retrograde Mars, your planet, this week's full moon might bring a mini-existential crisis your way, Aries. While it might be annoying that someone dares to test your beliefs, if you think about it deeply, you might come to the conclusion that they are up to something. Opening your mind now could result in serious gains once Mars goes direct around mid-January. Focus the anger or intensity you feel on thinking positively and thinking big.
Taurus weekly horoscope
Money has been on your mind for some time, Taurus, and this week's full moon might bring a turning point in this area of your life. You could receive a check or payout. If you decide to make an investment, be conservative, as an unbalanced aspect between Venus and Jupiter could drive you to bite more than you can chew. If you've been considering joining finances with a partner, this might be the time you pull the trigger.
Gemini weekly horoscope
This week could test your patience, Gemini! The full moon is activating the intense energy of retrograde Mars in your sign, putting you on high alert when it comes to the attention people are giving you. If you are not getting what you want, you could easily end up lashing at others, so tread with care. Your connections are also highlighted, so if you've been feeling asphyxiated by a relationship, you might decide to pull away from it.
Cancer weekly horoscope
What's brewing beneath the surface, Cancer?! Try answering this probing question around midweek, when the full moon activates the most hidden corners of your mind. You could run into an epiphany about a past situation, finally bringing it to resolve. If a work project reaches its culmination, celebrate by taking a day off, as you will most likely feel very tired this week. If you're romantically involved, this lunar energy is ideal for embracing sexy times in the bedroom.
Leo weekly horoscope
Keep your cool, Leo. This week's full moon is fiery, to say the least, and before you know it, you could end up lashing out at someone that's close to you. Under this volatile energy, words can easily turn into weapons, making it crucial for you to think before you speak. If you're interested in dating or filling out an inline profile, Friday night could put an interesting stranger in your path when you take the road less traveled.
Virgo weekly horoscope
If someone isn't appreciating your worth, this week's energy could put you at the end of your string, Virgo. The full moon features a clash between retrograde Mars and the luminaries with commitment asteroid Juno in your seventh house of partnerships. Not all endings are bad or sad—but even if this one is, remember that not everything is meant to last forever. In the end, setting yourself free will make room for better things to come in the new year.
Libra weekly horoscope
It's okay to change the way you think, Libra. For the past month, Mars retrograde has been instigating you to see the world with new eyes—and at this week's intense full moon, you might not have another option. Before getting upset or breaking a commitment you previously made, allow a few days for the fiery energy to extinguish. By the time Venus, your planet, enters Capricorn on Friday, you will be able to see things differently.
Scorpio weekly horoscope
Take a chill pill, Scorpio. You tend to be private and quiet, but something you find out this week could take you on a major power trip! This is expected considering the Sun will be challenging retrograde Mars, your ruler, in the sky. However, if you allow the anger to take over you, things could get ugly real fast. The good news is that by the time the weekend arrives, you will be able to communicate easily and more logically.
Sagittarius weekly horoscope
You're known for your optimistic spirit, Sagittarius—but this week's volatile full moon might test even you! A romantic or business partner might break some news or ultimatums, lighting up anger inside of you. Know that this is not the time to act impulsively, which you might want to do in the heat of the moment. Wait until the weekend to talk, as by then, the waning lunar energy will allow you to see things as they truly are.
Capricorn weekly horoscope
This week, you might come to the realization that something needs to change, Capricorn. The light of the full moon could illuminate a habit, person, or situation that has become detrimental to your health or sense of well-being. Since angry Mars will be involved, you might buy into the illusion that it's someone else's fault—it's not! The great news is that as Mercury and Venus enter your sign, you will have the energy and drive to abandon it.
Aquarius weekly horoscope
Channel your inner leader, Aquarius. Drama could be the name of the game within a group of friends or a project you are collaborating on. As a big piece of news is disclosed to the public, some folks could end up lashing out, even if it's not their style. As cool-headed as you are, you will be in a special position to put order to the madness, which you should focus on once the volatile fire has been extinguished, by the weekend.
Pisces weekly horoscope
You are a sensitive soul, Pisces—and this week, you might have to protect your energy. The moon is becoming full in your home sector, bringing a situation that's been tense for weeks to a climax. If you live alone, this might just translate into an appliance breaking. But if you live with other people, you might have to set some serious boundaries to avoid being exposed to people's anger, which will most likely mellow out once the weekend arrives.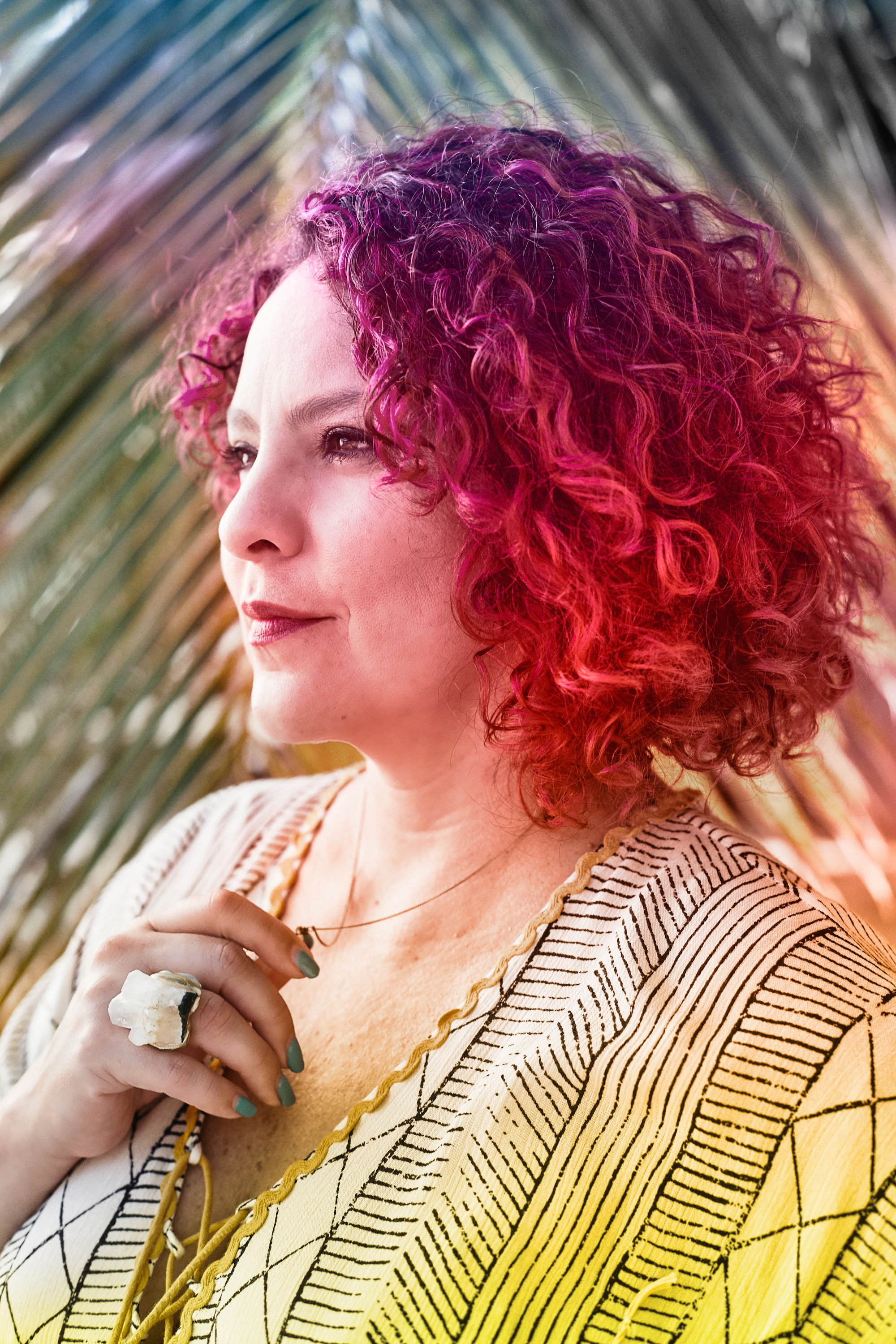 Narayana Montúfar is My Imperfect Life's resident astrologer, responsible for our weekly horoscopes and monthly horoscopes. She's also an artist, writer, and energy healer who finds inspiration in the symbolic language of astrology. An expert in the astrological studies of the Moon, she's the author of Moon Signs: Unlock Your Inner Luminary Power and was featured as one of Medium.com's Authority Magazine 2020's Strong Female Leaders, Destig Magazine's Top Artists to Collect in 2020, and one of Vogue's 13 Astrologers to Follow in 2021.
You can also find her astrological work featured in numerous lifestyle publications like Teen Vogue, Refinery29, InStyle, Brit+Co, Bustle, Pop Sugar, Well + Good, Women's Health, Romper, and more. In her private astrology practice, Narayana's holistic approach seeks to create a positive impact by connecting each one of her clients to the uniqueness of their chart and illuminating their path toward the ultimate state of self-empowerment and self-discovery.