Your weekly horoscope is here: February 27 - March 5
Your weekly horoscope is here—and things are about to get a bit tricky...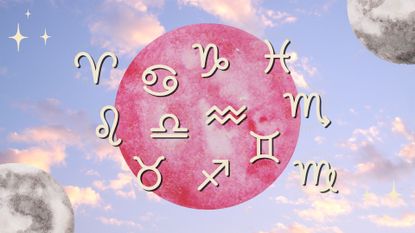 (Image credit: Future)
The energetic imprints that transition us from February to March are a bit tricky—but with the right attitude, they can work for us instead of against us! We are bound to feel really in our heads, making it crucial that we ground by connecting with our bodies, especially before making decisions. This energy will be particularly strong on Wednesday and Thursday, when we might have to work late or practice concentration to push a project through the finish line.
Relationships also take priority this week as the planet of love, Venus, meets with Chiron, the Centaur planetary body of healing. Something someone does or says could trigger an old wound, reminding us of a past painful experience. The easy way out of it is getting angry and even parting the scene, which will ensure the wound reopens at a later time. By managing to accept it and even talk about it, we open the door for healing to take place. Why does this trigger us? Who or what does this situation remind us of? Truly answering these questions is the key to overcoming this week's and next week's relationship obstacles, as this influence becomes even more magnified in the days to follow.
Over the weekend, the moon activates the skies of fire sign Leo, bringing the perfect vibe for going out to have some fun and shake off what could have been an intense week.
Read your horoscope below for your rising as well as your sun sign (and don't forget to check your 2023 horoscope and your February 2023 horoscope).
Meet the expert: Narayana Montúfar
Weekly horoscope: what does this week have in store for you?
Aries weekly horoscope
Take a chill pill, Aries. If a friend, boss, or collaborator upsets you this week, the worst thing you could do is get upset. If this occurs, take this as a sign from the universe that there is still work to be done when it comes to healing. By unapologetically showing that this so-called insecurity no longer triggers you, you can truly rise above it. Over the weekend, grab a couple of your pals and focus only on activities that bring you joy and happiness.
Taurus weekly horoscope
This week's combination of energies will have you wanting to escape from the world to focus on rest. However, your career could be requiring you to stay focused and maybe even work long hours. Listen to your body, Taurus. A big part of working with this combination of energies is knowing that nothing is more important than how you feel. Try moving through your week in full self-honor. Over the weekend, channel the Leo moon vibes by busting out your art supplies and getting creative!
Gemini weekly horoscope
As the social butterfly of the zodiac, you tend to have many friends. But an acquaintance or collaborator could say something that makes you feel like you don't belong to their special group. Instead of trying to fit into their mold, Gemini, make them know you are absolutely happy being the way you are and having your unique view of the world. Over the weekend, write a list of hopes and wishes under the Leo moon. A big astral shift is on the horizon, and it helps to start targeting where you're heading!
Cancer weekly horoscope
The moon will be in your sign midweek, so make sure to focus on rest and self-care. The office or Zoom room vibes could be intense this week, Cancer. The Venus-Chiron conjunction could mean you being passed up for a promotion or being pressured to sign a deal that falls short. Remember: your work is meaningful, and you should be paid accordingly, so don't be afraid of asking for what you're worth. Your future looks bright, regardless of what others think or want to make you think!
Leo weekly horoscope
Open your mind, Leo! Something you hear from someone or read on social media could trigger a little bit of an existential crisis this week. While you can be set in your ways, remember that the times we are living in are of great change, and we are all needing to adapt. By allowing yourself to see things differently, you're opening the door to wisdom and a deeper sense of spirituality. Over the weekend, party like a rockstar while the moon shines brightly in your sign!
Virgo weekly horoscope
Strike a balance, Virgo. You will most likely have to balance a heavy workload this week, and if you are in a serious partnership, it could also request your full attention. The truth is that single or not, you're being invited to deeply explore—and especially heal—issues around intimacy. If negative matters from a past relationship are preventing you from fully merging with someone new, this and next week are ideal to get to the bottom of them. Trust us when we affirm you will be way happier as a result.
Libra weekly horoscope
Find the middle ground, Libra. This week could bring tough lessons for you regarding partnership, as your ruler, Venus, gets hot and heavy with shadowy Chiron. If any of your closest bonds is centered around codependence or past unresolved issues, this will most likely be brought up to your attention. The secret lies in creating awareness around it, talking about it, and taking steps to change it. By doing this, you will set yourself up for success in the years to come!
Scorpio weekly horoscope
Work smarter, not harder, Scorpio. We know you are a force of nature, but this week's astrology will help you realize that there are adjustments to be done when it comes to your time management and productivity. If you've been feeling burned out lately, this week brings the perfect terrain to make better work/life balance choices. Over the weekend, the Leo moon wants to see you out and about, so grab a couple of your besties and strut your stuff!
Sagittarius weekly horoscope
It's time to go down memory lane, Sagittarius. Who did you want to be when you were five, ten, and even fifteen years old? Healing your inner child is the vibe for you this week as the universe instigates you to remember. Know that whatever skills you thought you lacked to be that person are available to you now, shall you dare to believe it! Take that first step towards healing yourself this weekend, under the moon in creative Leo!
Capricorn weekly horoscope
A grand finale is in store for you, Capricorn! Around midweek, messenger planet Mercury meets with your ruler, Saturn, bringing the ending of a three-year chapter in your life. This "ending or culmination" will be equal to the effort you invested in yourself, so it will most likely be positive. If a sensitive family issue is brought to your attention this week, don't hide from it, rise above it by talking about it with a close friend or someone you trust.
Aquarius weekly horoscope
The end of an era is in store, Aquarius. This is the last week serious cosmic teacher Saturn spends in your sign, graduating you from a three-year period in which you accumulated many life lessons. Honor your efforts by making a list of your accomplishments, as the universe is inspiring healing through self-expression. If you want to go even further, talk about them (and celebrate) with your friends or partner over the weekend—because you truly earned them!
Pisces weekly horoscope
What's your relationship with money, Pisces? Do you undercharge for your services? Are you even comfortable talking about it? If the answer is "no," this week will expose how these insecurities work not only against you, but also your wallet! If your sense of self-worth gets tested this and next week, go higher than you've ever gone by asking for more. By doing so, you will dissolve your fear and transform it into a new superpower. Trust yourself!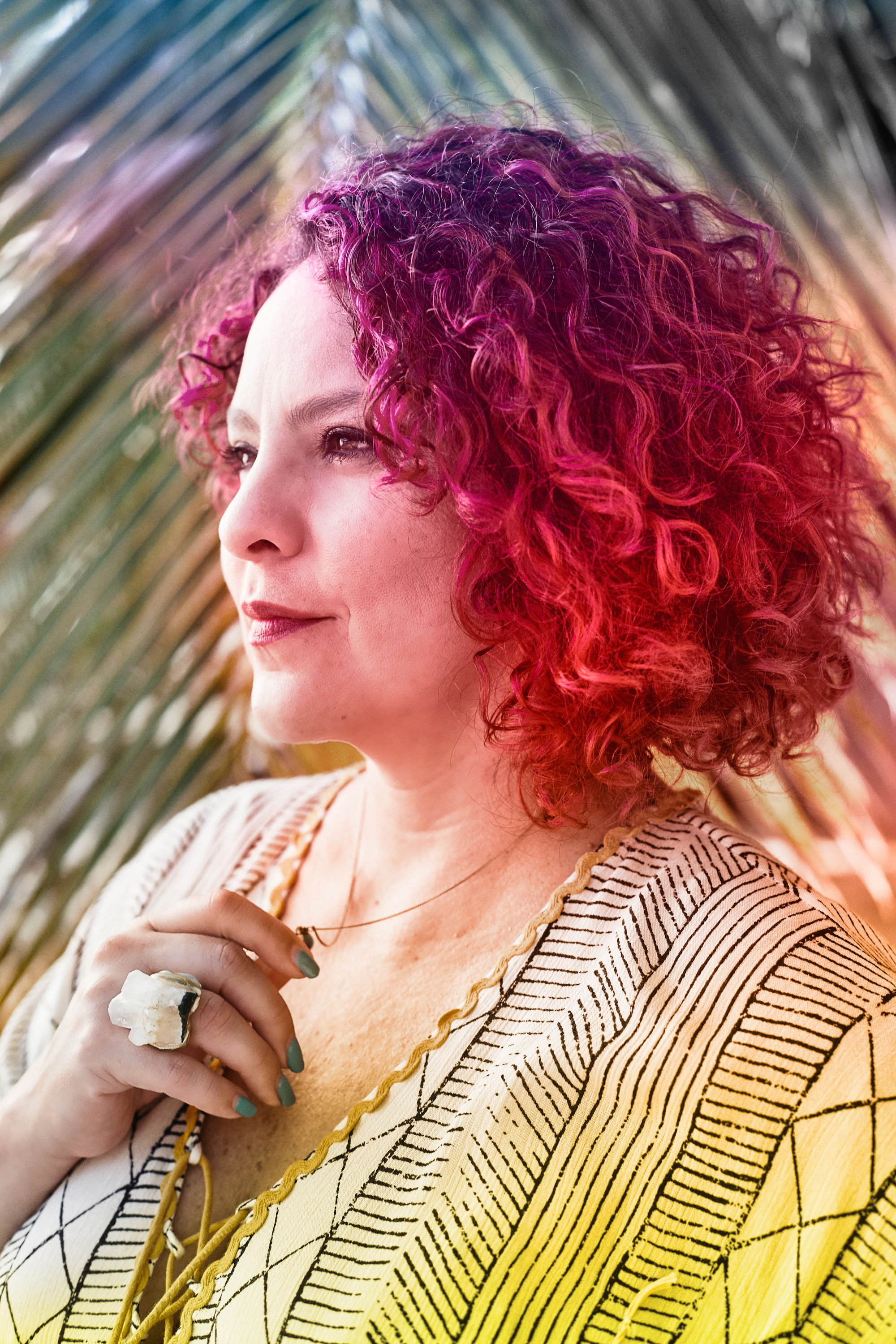 Narayana Montúfar is My Imperfect Life's resident astrologer, responsible for our weekly horoscopes and monthly horoscopes. She's also an artist, writer, and energy healer who finds inspiration in the symbolic language of astrology. An expert in the astrological studies of the Moon, she's the author of Moon Signs: Unlock Your Inner Luminary Power and was featured as one of Medium.com's Authority Magazine 2020's Strong Female Leaders, Destig Magazine's Top Artists to Collect in 2020, and one of Vogue's 13 Astrologers to Follow in 2021.
You can also find her astrological work featured in numerous lifestyle publications like Teen Vogue, Refinery29, InStyle, Brit+Co, Bustle, Pop Sugar, Well + Good, Women's Health, Romper, and more. In her private astrology practice, Narayana's holistic approach seeks to create a positive impact by connecting each one of her clients to the uniqueness of their chart and illuminating their path toward the ultimate state of self-empowerment and self-discovery.