Your weekly horoscope is here: January 23 - January 29
Your weekly horoscope is here—it's time to make your wishes come true...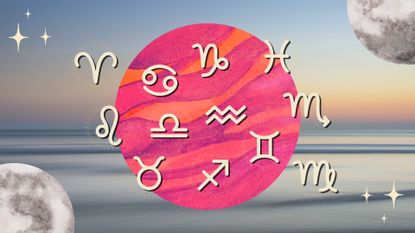 (Image credit: Future)
Rejoice, astro-lovers! The week ahead is free from challenging astrological aspects. It also delivers some incredibly sweet connections that can be channeled positively. Regardless of the nature of your wishes, you can make them happen!
Tuesday is a fabulous day in the sky as the bright light of the sun illuminates lucky Jupiter! Use this energy by charging ahead on your loftiest goals: apply for a job, ask someone out, or sign up for a class. In astrology, Jupiter's job is to expand—so whatever we start at the beginning of this week will be impregnated with fortunate, successful energy.
The biggest news of the week is love-obsessed Venus entering the skies of Pisces on Thursday. This means love, romance, and social interactions being at their best for the next three weeks. Honor this combination by seeking pleasure, taking a relationship to the next level, or pouring your feelings into a new love!
Towards the end of the week, the sun also connects with Mars, which is finally direct in Gemini. This move is bound to light up our inner fire. The energy is perfect for writing, communicating, and brainstorming ideas that can be developed over the year ahead. If you've been dealing with a painful situation since the Fall, this connection could also bring an end to it.
Time to check your weekly horoscope for your sun and also your rising sign (check your 2023 horoscope and your 2023 love horoscope too if you need more guidance from the stars)...
Meet the expert: Narayana Montúfar
Weekly horoscope: what does this week have in store for you?
Aries weekly horoscope
After a period of reflection, change, and intensity, your luck is back, Aries! Magnanimous Jupiter is in your sign, blessing you—and as it connects with the sun and Mars this week, you're being invited to make bold moves! If you are clear on what you would like to manifest, go for it. If you're unclear on how to harness this energy, Jupiter loves education and learning, so consider signing up for a course or masterclass on a topic that inspires you.
Taurus weekly horoscope
If you've been feeling somewhat restricted lately, you'll be feeling a shift as your ruler, Venus, enters Pisces on Thursday! You prefer to move slowly, Taurus, but know that the next three weeks are quite fortunate for you. Honor yourself by chasing an ambitious goal or following a dream. Towards the end of the week, you could receive exciting news or an unexpected payout in the form of a check or money in your bank account.
Gemini weekly horoscope
Patience pays off, Gemini—as you're about to see this week! Either a colleague or someone in your circle of friends could throw you a bone by sending you a client or recommending you for a job. Remember that for you, Jupiter in Aries is all about connecting and networking! Then as Venus enters Pisces, you're in for some lucky breaks in the realm of career. If you've been applying for jobs or seeking a raise, the next three weeks look promising.
Cancer weekly horoscope
Good news about a project or your career could arrive this week, dear Cancer. Remember that, while Jupiter is in Aries, until May 5, you're receiving special blessings in the sector of your chart that rules work and public reputation! In the case that you feel like you don't have the skills to make something happen, Venus in Pisces supports you in seeking the education or training required to succeed. Sign up within the next three weeks!
Leo weekly horoscope
With the sun, your planetary ruler, now in Aquarius, your mind is set towards the future. And this week, Leo, you're ready to put your plans for 2023 into action! Save time on your calendar on Tuesday, Wednesday, or Sunday to draft a yearly plan you can follow through. If study or training is in your mind, Jupiter in Aries until early May supports you in studying and even traveling abroad to get the experience you require.
Virgo weekly horoscope
Lucky you, Virgo! The stars are smiling upon your romantic life! This week, you could be feeling crazy in love with a partner—or if you're single, you could end up meeting someone. With Venus in the skies of Pisces until February 10, you're being called to deepen a relationship, or seeking new connections. If romance isn't your thing now, these vibrations can be used for either socializing or seeking business partners or coaches that can support your career or life dreams.
Libra weekly horoscope
You're in luck this week, Libra! A message from a faraway land could hit your inbox this week, and it could be good news! Remember that, with Jupiter in Aries until early May, you are begin called to establish one-on-one connections—either romantic or with peers that can function as your allies. Reach out! As Venus enters Pisces, you could be pretty busy for the next three weeks, focusing on being productive and catching up on work.
Scorpio weekly horoscope
This could be a pretty busy week for you, Scorpio, in a good way! New and exciting projects could fall on your lap, and could be pretty positive for your future growth. If the past few months have been confusing regarding your path, try looking within on Sunday. The positive connection the sun makes with Mars, your planetary ruler, could provide a glimpse regarding what to focus on in the year ahead, and what to leave behind!
Sagittarius weekly horoscope
You're a hot commodity, Sagittarius, as you will see this week! The sun's connection with your planetary ruler, Jupiter, will have your phone ringing non-stop with interesting invitations, perhaps from romantic prospects. Remember, however, that less is more! Even if your social life is brimming with activity, try leaving some time free at the beginning of the week to work on your goals, as starting something now could really secure you a successful outcome by the time May arrives.
Capricorn weekly horoscope
You have the gift of gab, Capricorn! With Mercury now direct in your sign until February 10, you're being invited to connect, interact, and reach out to people who can help you materialize your goals. Affluent Venus also enters your communication sector on Thursday, instigating you to focus on projects that can reflect how your voice has changed over the last few weeks, since Mercury went retrograde. If you have something to share with the world, put it out there now!
Aquarius weekly horoscope
You're in luck, Aquarius! The sun is currently in your sign, helping you feel seen and noticed. And the positive links it forms with Jupiter and Mars guarantee your success in pretty much everything you set your mind to. If you're feeling ambitious, you have the wind at your back. If you're not feeling it, maybe it's time to seek inspiration! Use this week to really focus more of your time on your wishes and desires for the next few months or the year ahead.
Pisces weekly horoscope
This is your moment, Pisces! On Thursday, Venus enters your sign, where it will stay for the next three weeks. In astrology, Venus is the goddess of art, pleasure, romance, and social interactions. You have all these sweet things are your disposal now, and should use them to materialize those ideas that have been swirling in your mind for some time. Create, collaborate, reach out, and put yourself out there while the universe wants to see you win!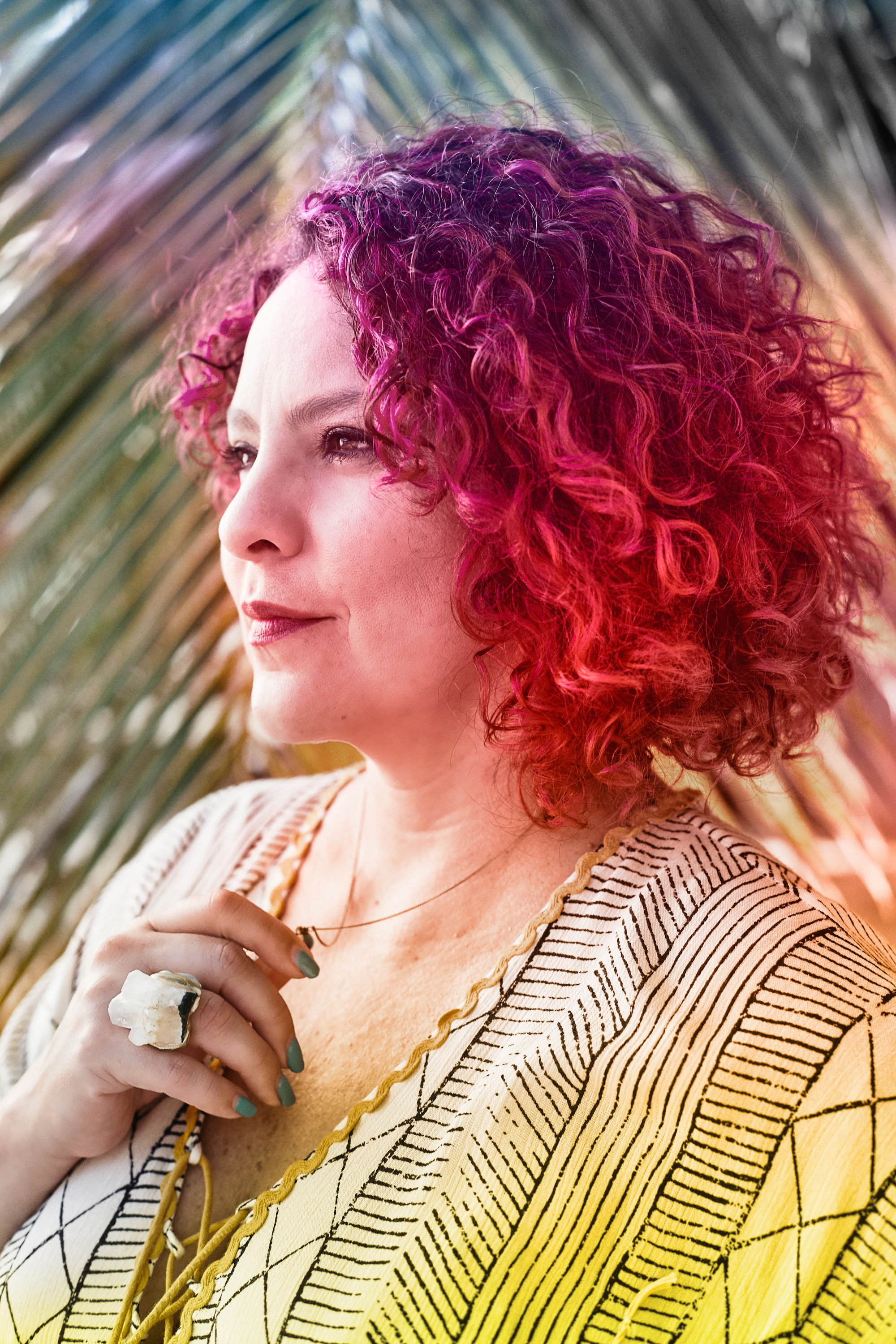 Narayana Montúfar is My Imperfect Life's resident astrologer, responsible for our weekly horoscopes and monthly horoscopes. She's also an artist, writer, and energy healer who finds inspiration in the symbolic language of astrology. An expert in the astrological studies of the Moon, she's the author of Moon Signs: Unlock Your Inner Luminary Power and was featured as one of Medium.com's Authority Magazine 2020's Strong Female Leaders, Destig Magazine's Top Artists to Collect in 2020, and one of Vogue's 13 Astrologers to Follow in 2021.
You can also find her astrological work featured in numerous lifestyle publications like Teen Vogue, Refinery29, InStyle, Brit+Co, Bustle, Pop Sugar, Well + Good, Women's Health, Romper, and more. In her private astrology practice, Narayana's holistic approach seeks to create a positive impact by connecting each one of her clients to the uniqueness of their chart and illuminating their path toward the ultimate state of self-empowerment and self-discovery.