Your weekly horoscope is here: January 9 - January 15
Your weekly horoscope is here—and some big changes are coming...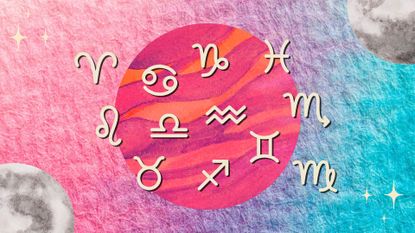 (Image credit: Future)
We are almost there! The journey of inner transformation we've been in since October 30 brought by the retrograde of Mars ends this week. If you've felt exhausted, confused, and very angry at times over the last two and a half months, you were not alone. These feelings were meant to stir your attention to self-study, so hopefully, you took time to ask yourself what truly drives you and lights your inner fire!
As Mars wakes up from its long nap, masculine energy will impregnate the air, so watch your temper and pay attention to the signs. Chances are, some big changes are taking place between January 12 and January 18, which is when the first Mercury retrograde of 2023 also ends. As things shift and morph, don't hold on to the past. Instead, envision a new future! The bright Sun will be forming a sextile with Neptune, re-awakening our creative juices and stimulating our minds.
This weekend, there could be trouble in relationship paradise as Venus clashes with Uranus. This is a free-me combination that could find some of us seeking freedom within our relationships. While relationships aren't set to necessarily "end," they will do require more excitement and changing our romantic routines. If you are in a partnership, make sure to do something fun and out-of-the-ordinary this weekend!
Check your weekly horoscope below for your sun and your rising sign—and don't forget to check your 2023 love horoscope and your January 2023 horoscope too!
Meet the expert: Narayana Montúfar
Weekly horoscope: what does this week have in store for you?
Aries weekly horoscope
Focus, Aries! As your ruler, Mars, comes out of retrograde this week, you're being asked to go back to your notepad to see which ideas are worth keeping, and which ones are not. The ideas, desires, and goals that survived this retrograde will be key for your growth, so make sure to put together a plan to bring them to fruition. As you strategize, use the Sun-Neptune sextile by sketching, capturing, and even filming your concepts.
Taurus weekly horoscope
If impulse spending has been your MO in the past couple of months, things should start to mellow out soon. As your finances become more stable in the new few weeks, this is also a time to totally kill the projects that require too much effort and don't bring enough revenue. Over the weekend, change your plans to reflect the need for novelty and excitement you might be feeling. Breaking your routine could bring interesting personalities your way now!
Gemini weekly horoscope
After a period of setbacks, delays, and endless questions, Mars goes direct in your sign. Take a moment to look back at how things shifted for you since October 30, Gemini. Chances are, something important ended or changed. How does that relate to your career—or perhaps the boundaries within a partnership? What happens in the next few days is critical to your success, and it brings a pivotal moment in figuring out what you want out of 2023!
Cancer weekly horoscope
As Mars goes direct in your subconscious sector around midweek, you could begin to feel the fog lifting, Cancer. While it is not yet time to charge ahead on goals or ideas, it is a time to gather up all the learnings and insights you received in the past few months. Do any of the visions, dreams, or ideas that came to you bring you excitement? Before acting on them, use this week to start giving them form.
Leo weekly horoscope
If people have been flaky, dramatic, or just plain annoying in the past few months, blame Mars retrograde, Leo! As the red planet wakes up mid-week, your faith in people returns, slowly making it easy to trust others again. In fact, the next few weeks are ideal to forge new alliances with like-minded folks who share your same trajectory, ideals, or desires. Networking and working with a team should be your priority from now until March 23.
Virgo weekly horoscope
The setbacks you've been experiencing in the realm of career for the past couple of months begin to make sense now as Mars goes direct midweek. However, big epiphanies and shifts can still occur as Mars and retrograde Mercury connect this week. If you come up to the realization that you don't like your job, this is the time to walk away. If you do decide to stay, your overall process, even your position or pay, could see big adjustments.
Libra weekly horoscope
What is it, Libra? The retrograde of Mars in your ninth house of life philosophy had your interests shift. You might no longer want what you have, and might desire what you don't have. Waste no time and begin planning your strategy to go after what truly lights your inner fire. While this is not yet a week to move forward, it is a week to accept that something must change. You will soon be prepared to make your move!
Scorpio weekly horoscope
Dare to re-draw the boundaries, Scorpio! Over the past couple of months, Mars retrograde made it hard to distinguish where other people end and where you begin—and vice versa. Now, as Mars goes direct, you are beginning to figure out what you truly want out of a certain contract, deal, or relationship. Regardless of its nature, it's time to be honest and begin that conversation in which you get to re-draw the rules and limits of this connection.
Sagittarius weekly horoscope
If relationships have been exhausting in the past few months, the tide is turning this week, Sagittarius. If you lost your patience and hurt someone's feelings, this is the time to apologize. If you showed patience in the face of adversity, it will soon begin to pay off. In fact, the next few weeks could not only bring an easier flow in this area of life, but they could also bring people who you will be excited to relate to or collaborate with!
Capricorn weekly horoscope
Rejoice, Capricorn! Mars retrograde brought miscommunications, crossed wires, and endless discussions at work, leaving you exhausted. As Mars goes direct, you will be able to catch up! As you now begin to see things move forward, leave room for experimentation. Remember that Mercury is still retrograde in your sign, changing the way you see things at a very deep level. The good news is that this week's astrology instigates creativity and experimentation, adding another layer of success to your business dealings.
Aquarius weekly horoscope
Your amazing mojo is returning, Aquarius. Mars retrograde might have given you the illusion that your creative juices were gone, leaving you high and dry when developing new ideas or projects. Your creativity wasn't gone—it was just transforming, and this week, you begin getting an idea of how your approach to "creating" totally changed. Honor this new-found inspiration by testing, playing, and just having fun. Make art, download new apps, or try your hand at something new!
Pisces weekly horoscope
Don't worry, Pisces—your love place will soon return to being your dreamy lair in which you can hide whenever the world around you is upside down. Mars retrograde in your domestic sector might have brought intensity with family, roommates, neighbors, and even broken appliances. Now, as it goes direct, you can begin making the changes you see pertinent. You will soon have more energy to deal with house repairs, re-decorating, and family activities.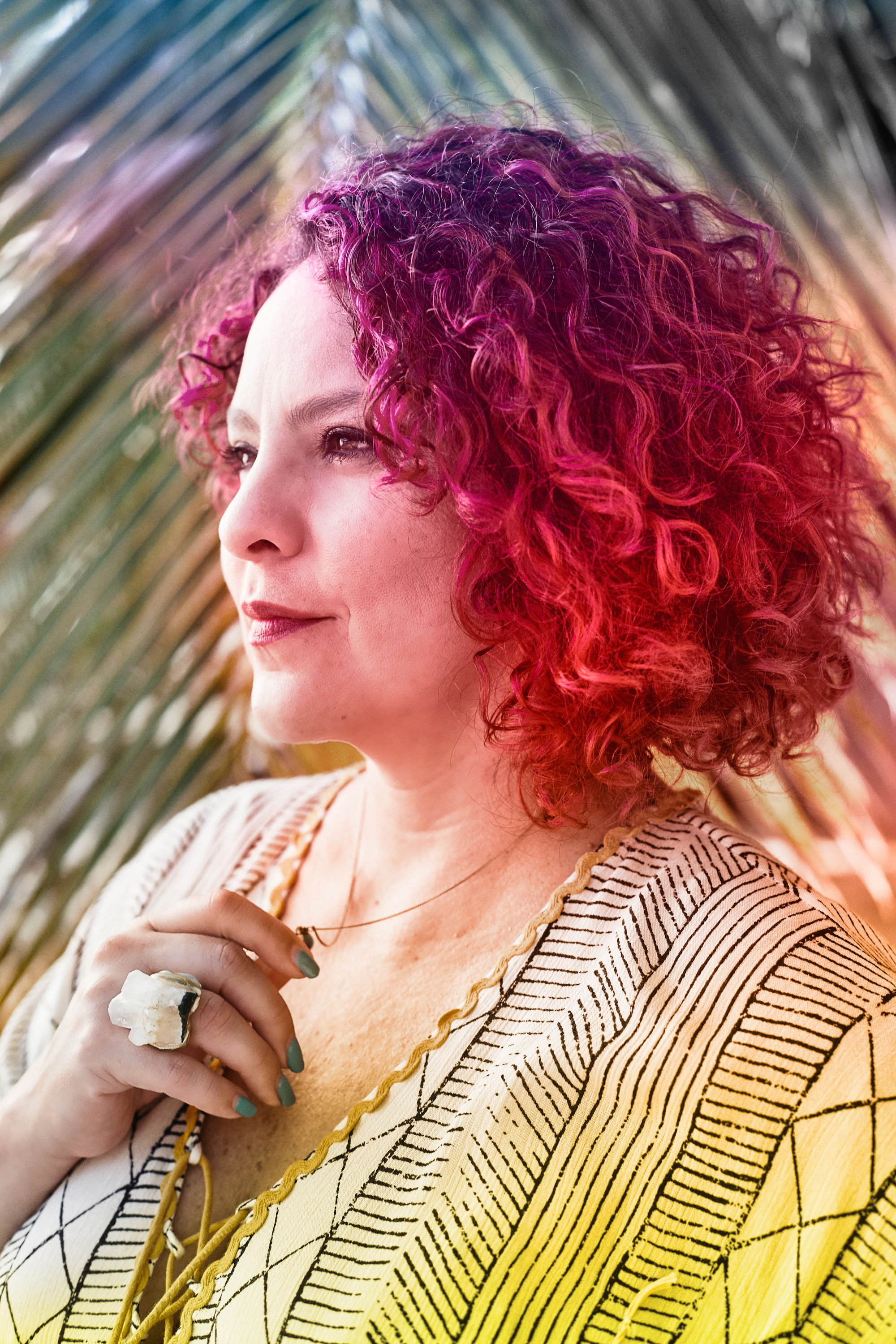 Narayana Montúfar is My Imperfect Life's resident astrologer, responsible for our weekly horoscopes and monthly horoscopes. She's also an artist, writer, and energy healer who finds inspiration in the symbolic language of astrology. An expert in the astrological studies of the Moon, she's the author of Moon Signs: Unlock Your Inner Luminary Power and was featured as one of Medium.com's Authority Magazine 2020's Strong Female Leaders, Destig Magazine's Top Artists to Collect in 2020, and one of Vogue's 13 Astrologers to Follow in 2021.
You can also find her astrological work featured in numerous lifestyle publications like Teen Vogue, Refinery29, InStyle, Brit+Co, Bustle, Pop Sugar, Well + Good, Women's Health, Romper, and more. In her private astrology practice, Narayana's holistic approach seeks to create a positive impact by connecting each one of her clients to the uniqueness of their chart and illuminating their path toward the ultimate state of self-empowerment and self-discovery.