Your January 2023 horoscope is here
Your new monthly horoscope is here and some aha moments are coming our way...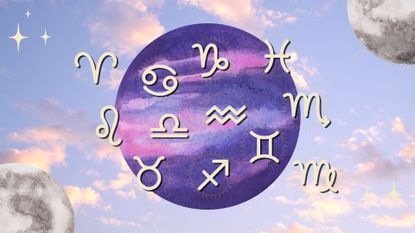 (Image credit: Future)
Your new monthly horoscope is here—welcome to January 2023! As you step into the new year, does it really feel different? Take a moment to ponder that. Energetically speaking, January is a continuation of the astrology of 2022. Due to the first Mercury retrograde of 2023 (which actually started in 2022) and the continuation of Mars retrograde, we're still wrapping things up and figuring out what we truly desire to manifest in 2023.
However, with lover Venus entering futuristic Aquarius on January 2, we will also be having our minds towards the future! In January, we succeed when we find comfort in this transitional, liminal space. For those who seek answers, the first week of January brings epiphanies and aha moments. We also get a golden opportunity to leave the past behind as the next full moon (the first of the year) rises in the sky on January 6. Happening in the Cancer-Capricorn axis, it is bound to expose imbalances within our lives, bringing the perfect terrain for one last clean-up!
Meet the expert: Narayana Montúfar
On January 12, Mars finally ends its retrograde, slowly bringing back our drive, ambition, and zest for life. Now, it can be very helpful to look back at what began to change around October 30. What did you learn, abandon, or realize? Mercury follows by turning direct five days later, on January 18, ending what has been a three-month period of deep introspection and transformation.
The best time to set intentions, initiate projects and plant the seed of a new beginning arrives when the Sun enters Aquarius on January 20, and the next new Moon arrives in this same sign on January 21. After this weekend, there will be no retrograde planets in the sky, meaning that nothing can stop us now! In fact, the cosmos will be backing us up, and whatever we begin now has the chance to be long-term and expand over the next four months. Make your move between January 21 and January 24, while lunar energy is waxing!
So what's in store for your sign now we're in the first month of 2023? Time to find out... And if you need more guidance from the stars, don't forget to your 2023 horoscope predictions and your 2023 love horoscope too!
January 2023 monthly horoscope: what's in store for you this month?
Aries January 2023 horoscope
Hang in there, Aries, January is the month that brings your mojo back! As you enter the month, start getting all your ducks in a row. Because once Mars and Mercury go direct on January 12 and January 18 respectively, you will be ready to rock! Your areas of life highlighted by these significant shifts are career and communication. And with lover Venus in your sector of networking almost all month, you could very well end up attracting someone who will help you kickstart efforts in these fields of life. January 18, January 24, and January 29 are your lucky days, so use them wisely!
Taurus January 2023 horoscope
January begins slowly, just how you like it, Taurus, allowing you to catch your breath. Between January 2 and January 26, Venus graces your career sector. And combined with Mars going direct on January 12, you could be receiving good news in the form of a raise or promotion. Launch or begin any pending projects under the January 21 new moon, which also occurs in your sector of public reputation. Do be aware that whatever you sign or begin now will remain present in your life for some time to come, as Saturn, the planet of time, will be sitting next to Venus at this time.
Gemini January 2023 horoscope
Deep introspection is your vibe, Gemini. You begin January dealing with two retrogrades, Mars and Mercury, asking you to make a big change or take a leap of faith. You're most likely focused on your career trajectory or ambitions, very aware of the passage of time. However, don't make any moves before January 18, which is when Mercury goes direct. Starting January 26, you might begin to really see how this story will pan out, which is when lover Venus enters your sector of career and public reputation. January 29 is also a great day that will illuminate the path moving forward, so pay attention to the signs.
Cancer January 2023 horoscope
For you, Cancer, the beginning of the month brims with intensity with the arrival of the January 6 full moon. Happening in your sign, it will expose any imbalances in your life, instigating positive change. If you don't like where your life is going, this is the time to leave the past behind. On January 12, Mercury goes direct, ending any relationship drama you've experienced. On that same day, asteroid Juno enters your tenth house of public visibility, reinvigorating your commitment to your practice. Since asteroid Pallas is now retrograde in your sign, a lot of your January focus could be on "re-envisioning your life strategy for the future".
Leo January 2023 horoscope
January is full of big shifts, Leo! Mark January 8 on your calendar, as it is when Black Moon Lilith enters your sign. From now until October you will feel a deep need to rebel against the rules and norms, which will be exciting for those around you to watch! The realm of relationships will also be highlighted for you this month. Mercury retrograde ends on January 18, wrapping up the revision of projects at work. If Mercury retrograde brought you relationship drama, seek a new beginning at the January 21 new moon. Venus will be helping you smooth things out!
Virgo January 2023 horoscope
We know it's been intense, Virgo. Having Mars and Mercury retrograde at the same time is no joke. However, your sharp mind receives help from above to find solutions on January 5, January 8, and January 9. By the time Mars goes direct on January 12, you will realize these setbacks were necessary. As Mercury goes direct on January 18, perform a brainstorming session. Your mind will be brimming with ideas, and some of them could open new paths for you in the future. You end the month on a high note as lover Venus enters your relationship sector on January 26, instigating romance and connection.
Libra January 2023 horoscope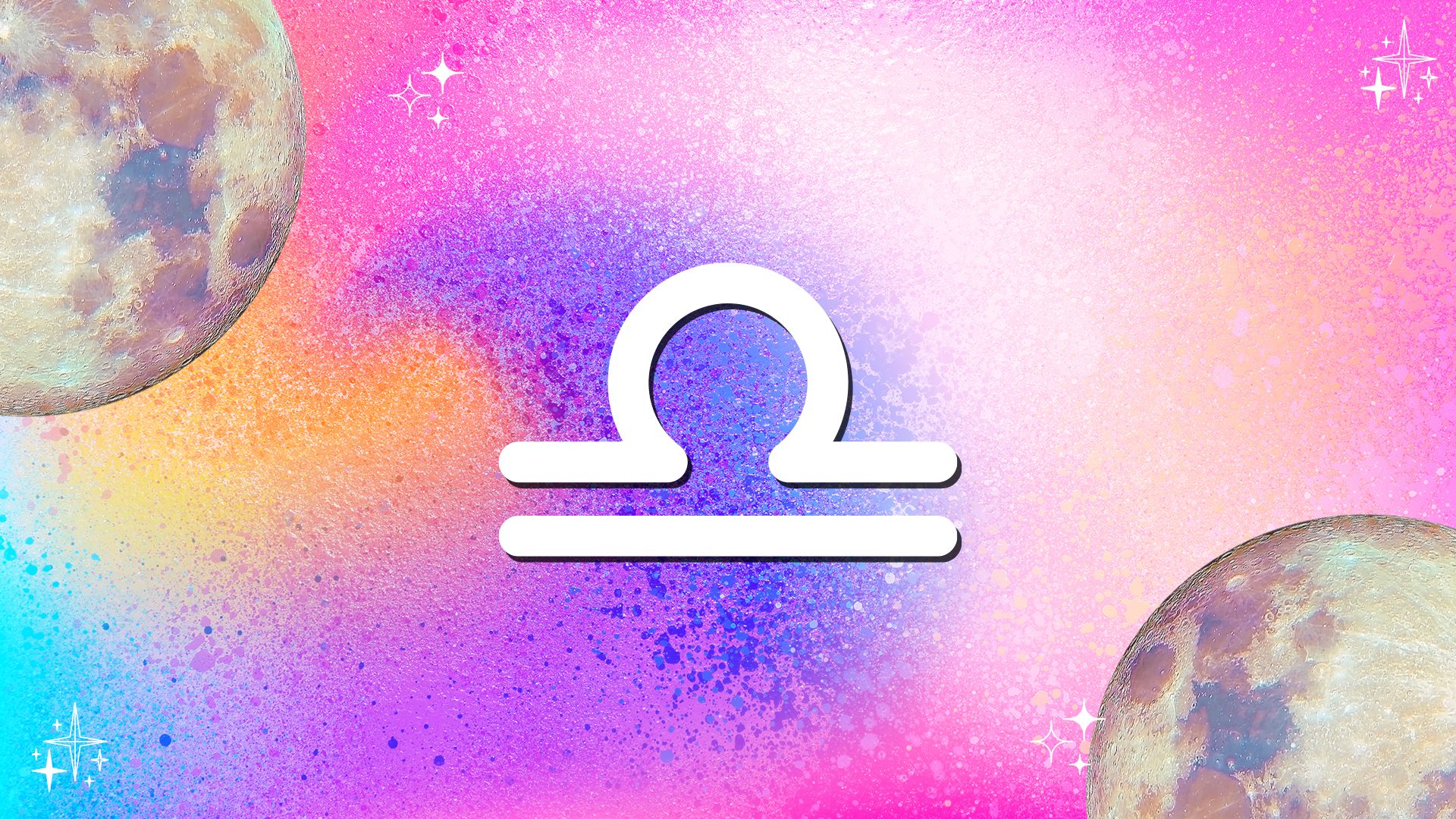 January is a month that will have you feeling torn between two roads to take, Libra. Your ruler, Venus, connecting with Uranus and Saturn has you wondering if you should commit or not. Wonder and ponder, but don't make any decisions until late January, as you will most likely not have enough information until then. Once the sun enters Aquarius, you could decide to call it "us," in which case, January 21 is ideal to "have the talk." Once Venus enters Pisces on January 26, you might realize that you made the right choice as you become closer to your new love!
Scorpio January 2023 horoscope
Scorpio, you're almost there! The tiredness you're feeling at the beginning of the month is related to Mars retrograde. For the first part of the month, rest and recharge. Journaling can also be cathartic and even give birth to new ideas. Also, watch your words—because, between January 12 and January 18, Mars and Mercury will form an imbalanced aspect that could drive you to say something you don't mean. In the case that things have been weird at home, the January 21 new moon in Aquarius is perfect to seek a new beginning. It's also a great opportunity to begin remodeling or creative projects in your home.
Sagittarius January 2023 horoscope
Since October 30, Mars retrograde has been changing the way you relate to people, Sagittarius. This influence ends on January 12, bringing smoother interactions your way. In fact, communication is something you will be working on in January as Venus and the Sun activate your voice. If you're working on a written project or presentation, the January 21 new moon will give it the push it needs to be successful, so start it just a few days after. You end the month on a positive note as Venus enters your home sector on January 26, bringing sweet moments with the ones you love.
Capricorn January 2023 horoscope
For you, Capricorn, January is about reviewing, revising, and redoing work projects. This will also lead to bigger questions about your happiness and the way you interact with the world. Do keep an eye on what happens between January 12 and January 18, when both Mercury and Mars go direct, as it will give you clues on how to move forward. Money is another area of life you will be working with, either spending it or reformulating a budget for 2023. Make the necessary changes around the January 21 new moon, as the current configuration in the sky will help you stick to it.
Aquarius January 2023 horoscope
Happy birthday, Aquarius! You begin the month with Mercury retrograde in a sensitive place in your astrological chart. Besides requiring you to rest, you will also be called to journal your dreams to catch clues and themes. In the end, what this transit wants you to do is shatter your deepest insecurities—no pressure! Make the appropriate adjustments when the Sun enters your sign on January 20. By then, you will be sure of what needs to go and what can stay for 2023! January 24 is one of your luckiest days of the entire year, so make sure to make a bold move now, when the universe conspires in your favor.
Pisces January 2023 horoscope
With Mars and Mercury retrograde in sensitive parts of your chart, people might drive you crazy this month. Ensure you have proper boundaries, especially between January 12 and January 18. When asteroid Juno enters your second of money on January 12, it's time to formulate a new budget you can stick to. If you have debt, Juno will help you stay the course and perhaps finish paying it by the time the Fall arrives. Then as Aquarius season begins on January 21, you will want to spend more time alone, resting, and recovering your energy, in preparation for your birthday month!
Narayana Montúfar is an astrologer, artist, writer, and energy healer who finds inspiration in the symbolic language of astrology. She is an expert in the astrological studies of the Moon and the author of Moon Signs: Unlock Your Inner Luminary Power. She was featured as one of Medium.com's Authority Magazine 2020's Strong Female Leaders, Destig Magazine's Top Artists to Collect in 2020, and one of Vogue's 13 Astrologers to Follow in 2021.
Narayana currently serves as the Senior Astrologer of Astrology.com, is the Resident Astrologer for House of Intuition LA, and writes for My Imperfect Life, Cosmopolitan US and Wit & Delight. You can also find her astrological work featured in numerous lifestyle publications like Teen Vogue, Refinery29, InStyle, Brit+Co, Bustle, Pop Sugar, Well + Good, Women's Health, Romper, and more. In her private astrology practice, Narayana's holistic approach seeks to create a positive impact by connecting each one of her clients to the uniqueness of their chart and illuminate their path towards the ultimate state of self-empowerment and self-discovery.