Your weekly horoscope is here: June 12 - June 18
Your weekly horoscope is here—and it's an intense week ahead...
(Image credit: Future)
Get ready for an intense week! If you have any important meetings to have or projects to launch, try to have them happen at the beginning of the week. The most positive day of the week is Tuesday, when the moon will be cozying up to chill Jupiter. Around mid-week, sexual tension might be part of the equation, when "figuring things out in the bedroom" might be the most productive use of our time.
Then all the way from Thursday to Sunday, we are in Saturnian territory as the planet of responsibility is activated by Mercury and prepares to go retrograde. A cold energy will impregnate the air, perhaps putting us in a distant and pensive mood. Since Saturn represents authority figures like bosses, parents, or elders, situations and deep conversations involving them could take place.
On Sunday, we welcome this month's new moon, which arrives with a double dose of confusion. When the lady of the night renews herself, so do we. However, due to the retrograde of Saturn starting now, instead of starting brand-new projects, we are being given a second chance at something that didn't quite work out the first time around. When looking back at early March, what didn't totally manifest for you? Take note but instead of setting intentions, ruminate about it until next week, which is when the sky delivers a major new beginning!
Ready to find out what the stars have in store for you this week? Read your horoscope below for your rising as well as your sun sign—and don't forget to check your June 2023 horoscope and your 2023 horoscope predictions too!
Meet the expert: Narayana Montúfar
Weekly horoscope: what does this week have in store for you?
Aries weekly horoscope
Be nice to yourself, Aries. On Monday, the moon will be in your sign, most likely having you feel tired and emotional. Then as Saturn goes retrograde, you might also find yourself in a pessimistic mood due to finding out about a project not working out exactly as planned. While it might be hard to believe it now, this could be an opportunity to truly master some of the elements of this project and make them work even better.
Taurus weekly horoscope
If you're planning anything important, Taurus, plan it for Tuesday or Wednesday, which is when the moon activates the lucky energy of Jupiter in your sign. If you're dating or have a partner, this might be the perfect time for a date. Over the weekend, a deceiving energy could infect a conversation with a friend or collaborator. Before turning into a mad bull, make sure you have the entire story, as you might not be able to take your words back.
Gemini weekly horoscope
This is a week to keep a close eye on your deadlines and shores, Gemini, which might sound easier said than done! A funky clash between the sun in your sign and nebulous Neptune could make you feel tired and unmotivated—however, know that your bosses are watching and taking note. The good news is that as Saturn goes retrograde, life on the job will become a little bit more manageable from next week until late October.
Cancer weekly horoscope
When looking at the past three weeks, what has transpired for you, Cancer? You are at the tail end of an introspective period that instigated deep reflection. Before the sun enters your sign next week, it's time to get extra-clear regarding your desires so you can attain them. Over the weekend, get cozy and go down memory lane in an effort to capture the type of inspiration you will need and then to set intentions for the future.
Leo weekly horoscope
With the cosmic lovers—Venus and Mars—in your sign, you're feeling hot, Leo. If you're single and looking, Tuesday and Wednesday are ideal days to have your shine be seen. If romance isn't your priority now, this week's vibe is perfect for focusing on a creative project that has been put on the back burner. While it might be hard to get back to it at first, the added effort could truly bring success over the coming months.
Virgo weekly horoscope
This could be a testing week, Virgo, and your patience will be required. The demands of your career could clash with your private life and perhaps even upset a friend or partner. It will be helpful to know that their perception of your current work situation might be different from what you're truly experiencing. Over the weekend, reflect on a project that began around February or March but recently failed, as it could soon get a do-over and succeed before November arrives.
Libra weekly horoscope
Stay focused, Libra. Venus and Mars in Leo have every single possible invitation arriving in your inbox—however, you might have to stay late to work to push a project through the finish line instead. While it's annoying to sacrifice your fun times for your career, trust us when we say that soon enough, you will get a break. From now until late October, Saturn retrograde will slow the incoming projects, bringing more opportunities for rest and revision of the existing ones.
Scorpio weekly horoscope
Do you tend to mix business with pleasure, Scorpio? Around midweek, a colleague might flirt with you and if you're not careful, you could end up wrapped in their arms. Life is short—but before you dive too deeply, stay aware of the possible consequences. Big-time creativity is also highlighted for you this week, and you should harness it with a brainstorming session. Trust us when we affirm that this type of spark will be truly missed later on in the summer.
Sagittarius weekly horoscope
You're a free soul, Sagittarius, and this week, you could feel a little bit trapped. A confusing vibe will be felt around your home or family life, so if you work from home, it might be better to look for a café or co-working space to keep your focus. As Saturn goes retrograde in your home sector, the next few months are ideal to perform a deep spring cleaning as a way to honor this long process you're in that involves creating a long-term, solid foundation for your life.
Capricorn weekly horoscope
Saturn is your planet, Capricorn, and as it turns retrograde over the weekend, your mind could return to the past. What has shifted for you since the beginning of March? Since then, the teacher planet has been requesting you master the art of communication, creativity, and maybe even mysticism. If you have dared to act on this influence, the next few months will serve as a revision. If you have not, this might be the time to begin!
Aquarius weekly horoscope
Sweet, sexy vibes are in store for you this week, Aquarius. If you're partnered, consider taking them on a date or preparing a candlelight dinner for them on either Tuesday or Wednesday. Then as Saturn goes retrograde in your financial sector over the weekend, it's time to take a hard, cold look at your finances. If you are not where you want to be, being diligent about your efforts from now until the end of October could bring immense rewards.
Pisces weekly horoscope
This is a big week for you, Pisces, and one that will require flexibility. As the Gemini sun clashes with Neptune in your sign, you could feel tired, confused, and out of energy. However, you're bound to run into unexpected delays that require focus or extra hours of work. The secret lies in clearing your schedule so you can focus on what truly matters. As Saturn goes retrograde in your sign, the burdens you've been experiencing since the beginning of March will slowly lose force.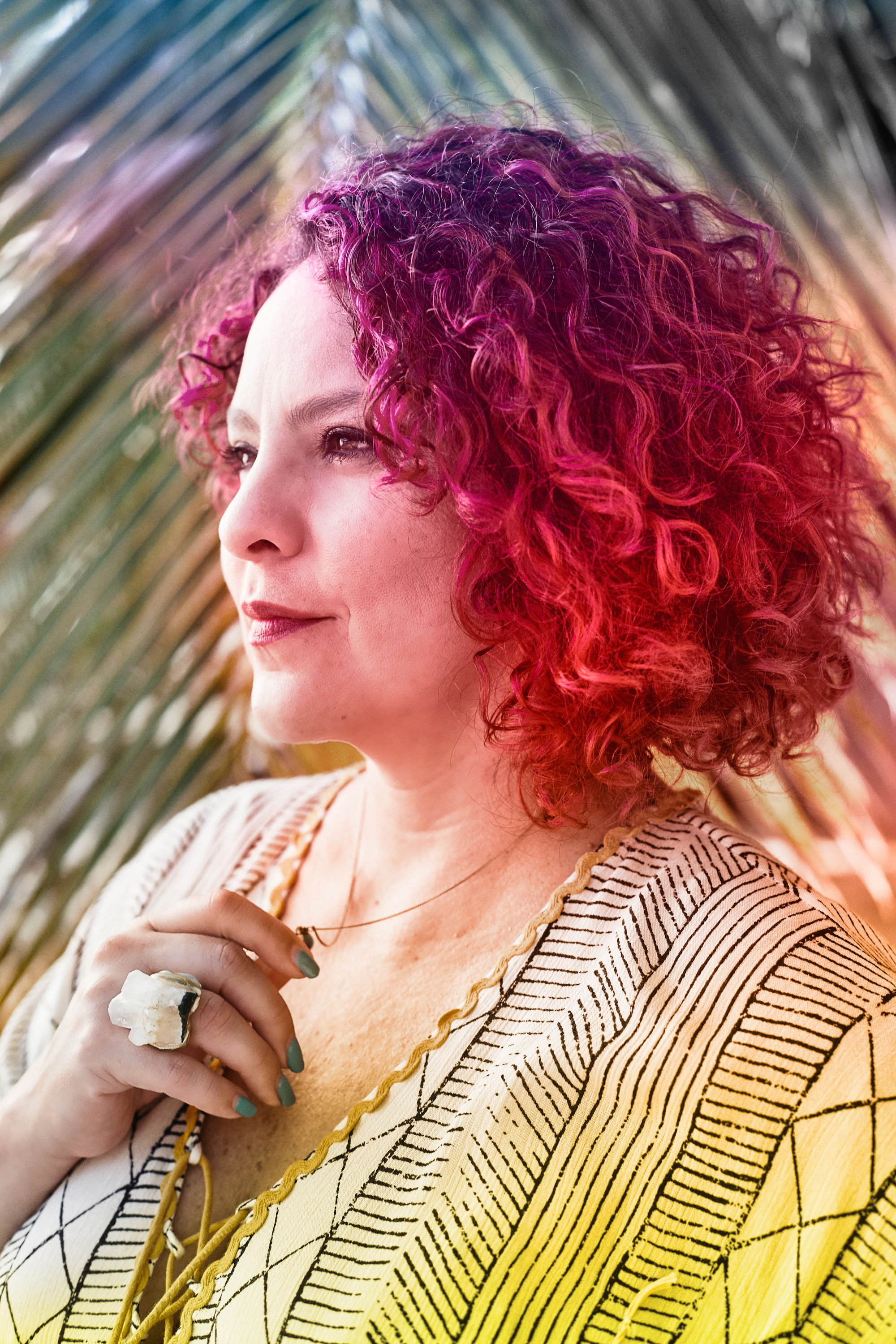 Narayana Montúfar is My Imperfect Life's resident astrologer, responsible for our weekly horoscopes and monthly horoscopes. She's also an artist, writer, and energy healer who finds inspiration in the symbolic language of astrology. An expert in the astrological studies of the Moon, she's the author of Moon Signs: Unlock Your Inner Luminary Power and was featured as one of Medium.com's Authority Magazine 2020's Strong Female Leaders, Destig Magazine's Top Artists to Collect in 2020, and one of Vogue's 13 Astrologers to Follow in 2021.
You can also find her astrological work featured in numerous lifestyle publications like Teen Vogue, Refinery29, InStyle, Brit+Co, Bustle, Pop Sugar, Well + Good, Women's Health, Romper, and more. In her private astrology practice, Narayana's holistic approach seeks to create a positive impact by connecting each one of her clients to the uniqueness of their chart and illuminating their path toward the ultimate state of self-empowerment and self-discovery.