When is the next new moon? Your 2022 celestial calendar is here
For those who've wondered, 'When is the next new moon,' allow us to provide the celestial scoop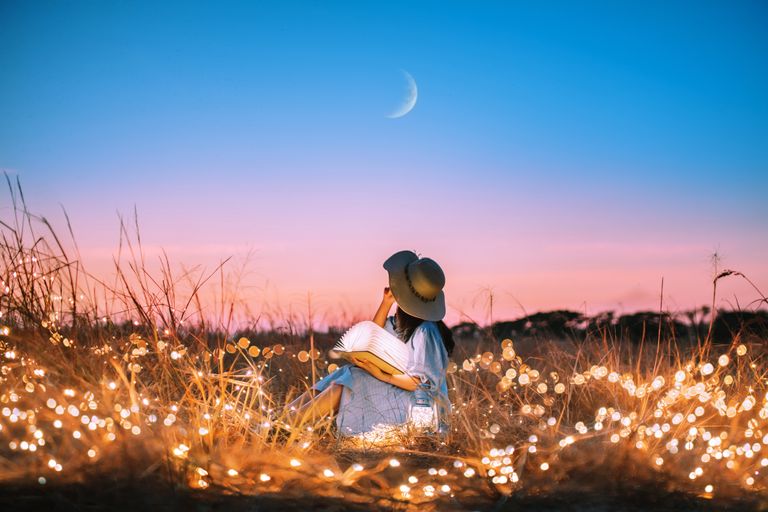 (Image credit: Getty)
By Danielle Valente published
Have you asked, "When is the next new moon?" It might not be as visible as other celestial phases, but it's not any less significant than its counterparts.
In fact, a new moon is a great time to set intentions and make good on personal promises. Now that a new year has arrived, you won't want to waste any time embracing that energy.
Ready to dive into 2022's new moon phases? Light a candle, grab your zodiac planner—all of which make gifts astrology fans love—and ready yourself for an exciting 12 months ahead.
---
---
When is the next new moon?
The next new moon will take place on Tuesday, February 1, 2022—the perfect way to kickstart another month.
New moon calendar 2022: Dates to know
The new moon calendar 2022 is as follows:
January 2, 2022
February 1, 2022
March 2, 2022
April 1, 2022
April 30, 2022
May 30, 2022
June 28, 2022
July 28, 2022
August 27, 2022
September 25, 2022
November 23, 2022
December 23, 2022
February 2022: the next new moon
"It's a great time to manifest like-minded communities," astrologer Liz Simmons says of the February new moon. "Seek out people who support your purpose and share your vision and goals. Find people who propel you to go forward and really go after your dreams, which has been hard over the past few years."
She strongly suggests making note of inspiring conversations and cool ideas.
"It's right at the tail end of Mercury retrograde, so it can be a really great time to set the intention of moving forward," she adds.
What is the new moon?
In astronomic terms, this is when the moon moves between Earth and the sun, and the side of the moon facing us does not receive direct sunlight.
In astrological terms, the new moon is a time for planting the seeds of intention, conceiving new ideas and starting new projects, according to Montúfar.
New moon meaning: what to know
New moons offer the opportunity to restart. Regardless of the area of your life that needs a little sprucing up, a new moon can help usher in a welcomed change. Even better? It's often the time in the lunation cycle where you're likely to stick things out.
"Feel ready for a relationship? Want to launch your business? Eager to get rid of a bad habit? Set an intention and watch it evolve over time," says astrologer Stephanie Campos-Powell.
New moons also present a wonderful opportunity for reflection.
"There's a calmness that comes with this lunar event that we don't usually see, making it an excellent time to meditate and reconnect with yourself," astrologer Renée Watt says.
New moon rituals to practice
Just like no lunation is the name, no ritual is the same. There are different types of practices to try during this time.
"Writing intentions can be incredibly powerful," says Campos-Powell. "I like to write out what I'd like to manifest in the present tense as if it's already happened. You can combine this with mirror work over the next few weeks or even months, and state your intentions as you look at yourself in the mirror as if they've already happened. And then, you simply watch the magic unfold before your eyes."
On the other hand, Watt opts for candle magic.
"I will dress a candle with essential oils, write out my wish or goals on a piece of paper and leave an offering out for my spirit team," she says. "The following day I will bury my paper and offering in a plant or my front yard."
Danielle is a writer for My Imperfect Life, where she particularly enjoys covering lifestyle and entertainment news. She was previously the editor of Time Out New York Kids and a news editor at Elite Daily. When she's not working, you can find her reading a good book and enjoying a cup of coffee. Follow her @dvwrites.