Your weekly horoscope is here: June 6 – June 12
Your weekly horoscope is here—"healing, closure and liberation" are coming your way!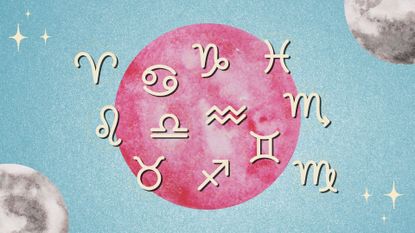 (Image credit: Future)
Say hello to a fun week ahead! Over the coming days, the universe delivers stress-free periods as well as opportunities for healing, closure, and liberation.
We begin the week with the Gemini Sun forming a harmonizing sextile with Chiron, the centaur of healing. This positive connection brings the opportunity to overcome insecurity or a situation that was previously emotionally charged. Open your heart to receive this new illumination of a previous issue.
On Friday, our cosmic messenger, Mercury connects with Pluto, the planet of transformation. Real closure can happen now, especially concerning issues that began around May 10, which is when Mercury retrograde began. Under this aspect, we can have a more balanced view of sensitive topics. Our intuition perfectly aligns with our intellect, allowing us to have a balanced attitude to put certain situations to rest.
As we head into the weekend, we might feel in the mood for some fun in the romance department. When lover Venus meets with wild child Uranus, anything goes in the realm of love. If you're single, taking the path less traveled could magnetize interesting characters your way. If you're in a relationship, it's time to experiment with the way you connect. So, if you were ever waiting for a sign to get kinky in the bedroom, this is it!
Weekly horoscope: what does this week have in store for you?
Aries
You're feeling fired up, Aries! But as you begin the week, slow down to absorb what themes are coming for you. Deep healing is taking place in the way you communicate your ambitions and speak your truth. However, there's still more work to be done here (as you will see next week), which is why you should be paying attention to the currents you see yourself swimming in now. Ask yourself: what is it preventing you from fully asserting yourself?
Taurus
Channel your inner power, Taurus! A total of five cosmic forces occupy your sign this week, shifting the flow of energy in your favor. This week, getting out of your comfort zone means running into a powerful figure who could help you materialize your dreams. If you're looking for romance, an eccentric personality could suddenly become your focus for the summer. Destiny also plays a role here, so it could even be "meant to be."
Gemini
It's Gemini season, but the astro vibe is still introspective for you. The Sun-Chiron connection at the beginning of the week hits right home for you, Gemini. A previous situation in which you didn't "feel seen" or acknowledged now shifts. However, there's still work to be done here, and it might be wise to ask yourself: why is it that you care so much about what people think of you? Meditate on this question, as it links to next week's astrology.
Cancer
It's time to network, dear Cancer! Your eleventh house of community is packed with energy, making this a week to reach out to people who you can connect with at a deep level. The Mercury-Pluto connection means that someone seems to be working on your behalf behind the scenes, most likely talking about the high quality of your work. Open your heart and allow new and exciting people to become your friends, as they might have something to teach you.
Leo
Speak your truth, Leo. The Sun-Chiron connection allows you to express yourself around an issue that was previously taboo or too sensitive to approach. With four cosmic forces occupying your tenth house of career, this could very well be about work and some of the changes that have been taking place there. As new information comes to light at the week's end, a story that began around May 10 finally seems to end or at least gain some clarity.
Virgo
The Moon is in your sign on Monday and Tuesday, asking you to focus on rest and self-care. We know it, Virgo, you have work to do—but trust us when we say that your load will still be there when you arrive back at your desk. This weekend looks fantastic to book a vacation or go on a weekend getaway as a total of five planets activate your ninth house of far-away horizons. Love could be in the air!
Libra
Your love life seems to be on fire, Libra! If you are partnered, it's time to make things fun in the bedroom while inhibitions take a break within your connection. If you're single, you could run into an interesting character or two, over the weekend. This is not the time to discard people for the way they dress or look. In fact, the weirder...the better! Someone you meet this weekend could very well play an important role for you this summer.
Scorpio
A secret could be spilled this week, Scorpio. Communication master, Mercury, connects with Pluto and the Lunar Node in your sign. This could very well be about a romantic or business partner, or a story that began around late April or mid-May. Regardless of if it's your secret or someone else's, the astrology points to some deep healing taking place, so lead with the great compassion that can only come from a water sign like yours!
Sagittarius
For you, Sagittarius, the beginning of the week is about focusing on your career and finishing important projects, as the Moon in Virgo fuels your sense of ambition. Simultaneously, the healing Sun-Chiron connection activates your fifth and seventh houses, which are your relationship houses, Sag. Perhaps an ex from the past comes back for some closure. Or maybe you could even decide that your values around the idea of partnership have changed and are now ready to commit.
Capricorn
For you, Capricorn, the beginning of the week is ideal to work on any projects that give your life foundation. The Virgo Moon forms a Grand Earth Trine with the North Node in Taurus and Pluto in your sign, giving your life stability and structure. The weekend looks great for a date, so if you're single, this is one of the best times to put yourself out there and mingle. If partnered, it's time to take a break from your usual dating routine and surprise your darling.
Aquarius
You're a social butterfly, Aquarius, but this week, home is where the heart is. With five cosmic influences activating this area of your life, you're getting a nudge from the universe to focus on creating stability in your life. How can you give your home your special touch? The energy is there for you to get wild and make the changes you need to create the space that works for you. So, this week, it's redecoration go time!
Pisces
Healing is taking place for you, Pisces. Can you feel it? This week's soft but powerful restorative energy connects your home sector with your house of personal values. If you need to clear the air with a family member or a close friend, this astro-weather is perfect to do so. If the situation involves your partner, talks about commitment could also be in the cards. Luckily, lovely Venus is also in your communication sector, helping you speak from the heart and with compassion.
Cute astrology-themed gifts
Brand
Colour
Price
Refine ☵
Sort By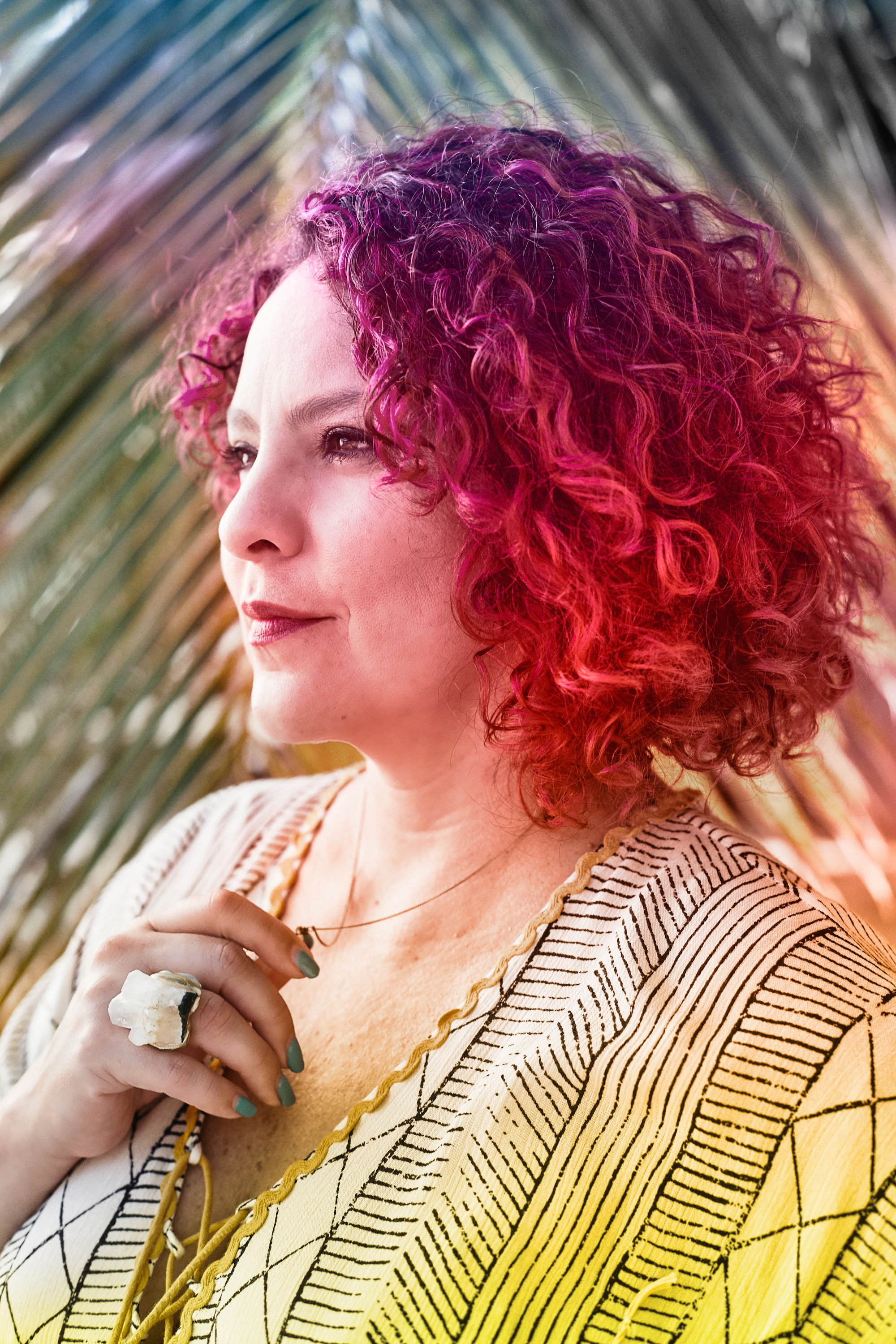 Narayana Montúfar is My Imperfect Life's resident astrologer, responsible for our weekly horoscopes and monthly horoscopes. She's also an artist, writer, and energy healer who finds inspiration in the symbolic language of astrology. An expert in the astrological studies of the Moon, she's the author of Moon Signs: Unlock Your Inner Luminary Power and was featured as one of Medium.com's Authority Magazine 2020's Strong Female Leaders, Destig Magazine's Top Artists to Collect in 2020, and one of Vogue's 13 Astrologers to Follow in 2021.
You can also find her astrological work featured in numerous lifestyle publications like Teen Vogue, Refinery29, InStyle, Brit+Co, Bustle, Pop Sugar, Well + Good, Women's Health, Romper, and more. In her private astrology practice, Narayana's holistic approach seeks to create a positive impact by connecting each one of her clients to the uniqueness of their chart and illuminating their path toward the ultimate state of self-empowerment and self-discovery.