Your Mercury retrograde 2022 guide, straight from astrologers
We have one final Mercury retrograde, 2022's last hurrah! Trust us, it's not as bad as you've been led to believe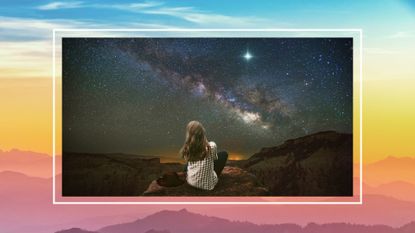 (Image credit: Future)
You did it folks! Mercury retrograde 2022 is three-quarters of the way finished, and we only have one final dose to contend with. Are you feeling victorious yet?
One of the more notorious astrology events, this tricky planet's retrograde sends us into a tailspin because it affects all of the important aspects of our lives: communication, tech and travel. We fear delayed flights, breaking up during Mercury retrograde and having a Macbook Pro implode out of thin air. (You know, the usual.)
However, the pros want you to take everything you think about Mercury and approach its backwards spin positively (or at the very least have a laugh at our favorite Mercury retrograde memes).
"The trick to figuring out how the other retrogrades effect you is having a good knowledge of the planets and what they rule," says astrologer Desiree Roby Antila (opens in new tab). "Retrogrades aren't the best times to begin something new, but they can be stellar phases for tying up loose ends or giving a stalled mission a second chance."
Here's what to know now that Mercury's final hurrah is upon us.
Meet the expert: Desiree Roby Antila
Desiree Roby Antila, author of Sun Signs in Love (opens in new tab)specializes in sun signs and astrological relationships. She has been studying astrology for several decades and has written numerous articles on matchmaking, cosmic timing, forecasts, and more. Desiree also teaches astrology classes in her local community and has conducted hundreds of natal chart and synastry readings. Visit her online at SimplySunSigns.com (opens in new tab) and @simplysunsigns (opens in new tab).
Mercury retrograde 2022: what to know
Mercury retrograde 2022 dates
Have your 2022 planners handy: the Mercury retrograde dates are as follows:
January 14 to February 3, 2022
May 10 to June 2, 2022
September 9 to October 2, 2022
December 29, 2022 to January 18, 2023
But keep in mind, like all other planets, we can expect the Mercury shadow period (retroshade) to take place in the two weeks leading up to the event, and the two weeks following the retrograde.
Consider the initial retroshade period as an appetizer—a little glimpse at what we'll have next. After the transit, those two weeks serve as time to wrap things up, and it'll actually be something you look forward to.
"You might find yourself dealing with some of the same issues that came up over the past few weeks and finally finding a sense of resolution," says astrologer Nina Kahn (opens in new tab).
Phew!
Meet the expert: Nina Kahn
Nina Kahn is an author and mystical content creator, covering the cosmos for Bustle, Horoscope.com and CosmicAF. Check out her books, Astrology For Life (opens in new tab) and The Joy Of Hex (opens in new tab).
Mercury retrograde 2022 meaning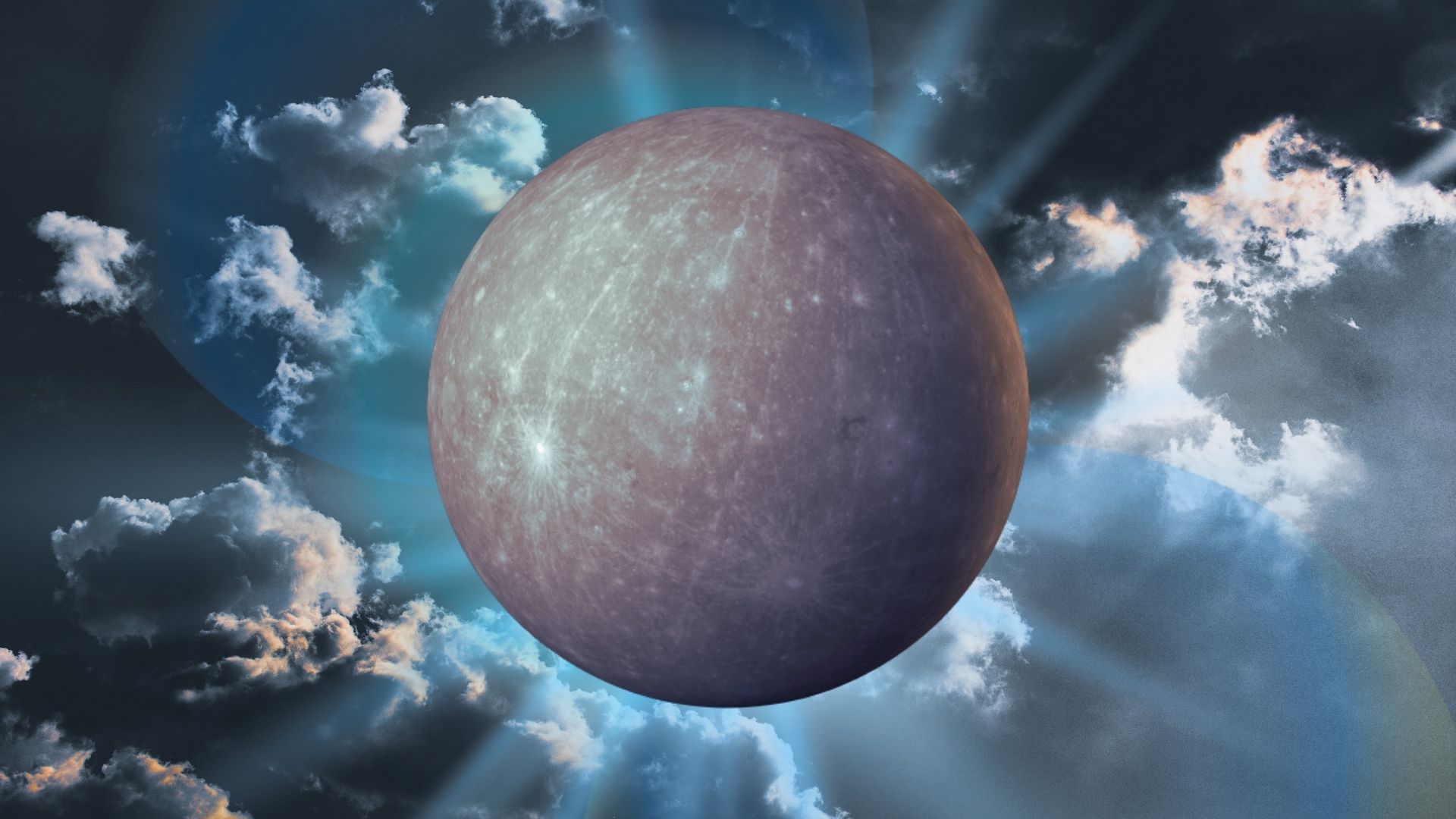 According to astrologer Lisa Stardust, author of The Astrology Deck: Your Guide to the Meanings and Myths of the Cosmos (opens in new tab), each Mercury retrograde is responsible for something different.
The January retrograde focused on how we share our thoughts
The May to June retrograde will force us out of our comfort zones
The fall retrograde strives for balance in our lives and the way in which we communicate
The final Mercury retrograde of 2022 will force us to take a step back and examine the whole picture
Considering the fourth Mercury retrograde of 2022 is a combination of everything we've already experienced, you can consider yourself a pro.
You've honed in on the way you present yourself to others, you've taken leaps that might've scared you just a bit and you've watched your words carefully before starting any conversation.
The fourth helping of the year invites us to combine these aspects of our lives and show the Planet of Communication that we are, indeed, in control.
Mercury retrograde survival tips
Life might seemingly go a bit haywire during Mercury's backward motion, so beat any fiascos to the punch, particularly those that are tech-related.
"[Buy] extra iCloud storage space, a USB drive or additional gigabytes," Simmons suggests. "Gotta start prepping to save all of your important work! Write down your passwords to easily get in and out of your logins."
Speaking of work, you'll want to make sure you're not tackling something new that can potentially throw your workflow off-kilter.
Meet the expert: Liz Simmons
Liz is a self-taught astrologer and tarot reader who blends Hellenistic and modern techniques that utilizes the tropical zodiac, Placidus House system and Whole House system. She has shared her expertise with outlets like Refinery29, Shape and PopSugar, among others. Follow her on Instagram (opens in new tab)for astro insights and weekly tarot watches.
Mercury retrograde and connections
An astrologer, creative and crystal enthusiast, Noush believes in the combination of energy healing and practical spirituality to bring meaning into our lives. You can learn more about your cosmic blueprint during an astrology reading with her (opens in new tab) or shop through an incredible collection of healing crystals @jooncrystals (opens in new tab).
If you're still feeling a little on edge about connections, rest assured that some good will come out of this particular Mercury retrograde. As the transit reaches its finale, the new moon in September's focus on partnerships and balance is something you'll look forward to—we promise.
"The Libra influence of this moon wants us to focus on improving and leveling up the self-care and self-love so that we can understand how to love and care for others in the way they need. It all starts with you," Noush previously told us.
Keep that in mind as you move forward!
Mercury retrograde positives
Between miscommunication and notes of the past resurfacing, Mercury retrograde tends to make us a bit on edge. But when you start to reexamine its purpose, you'll realize it's not as scary as you might've imagined. In fact, it's actually—dare we say—beneficial!
"This is a powerful opportunity to grow and expand, but in doing that you have to reevaluate things," says numerologist and astrologer Kaitlyn Kaerhart (opens in new tab)."A lot of things from the past come up in Mercury retrograde, and that will kind of freak people out, but it's only the unhealed things that are holding you back."
Like Simmons, Kaehart notes that perspective during this transit is key.
"Once you can take a look at them through a different lens, you slingshot forward and you're catapulted into a better timeline, a more healed place," she adds.
Sure, no one wants disruptions, but given all that we can learn, we're not going to let the smallest planet in our solar system cause the biggest disruption. Nice try though, Mercury!
Have a look at our 2022 retrograde calendar to make sure you're in tune with all that the cosmos have in store for us. Don't worry, friends—you've got this!

Cute astrology-themed gifts
Brand
Colour
Price
Refine ☵
Sort By
Danielle is a writer for woman&home and My Imperfect Life, covering all-things news, lifestyle and entertainment.
The heart of her time at Future has been devoted to My Imperfect Life, where she's been attuned to the cosmos and honed in on astrology coverage within the Life vertical. She's partial to writing pieces about the next big TV obsession—anyone else impatiently waiting for "Conversations with Friends"—and keeping you up to date on new trends like the latest must-have from Zara.
Before her time at Future, Danielle was the editor of Time Out New York Kids and a news editor at Elite Daily. Her work has also appeared in Domino, Chowhound, amNewYork and Newsday, among other outlets.
When Danielle is not working, you can usually find her reading a new book, coffee at