Your weekly horoscope is here: March 13 - March 19
Your weekly horoscope is here—and it's an intense week in the sky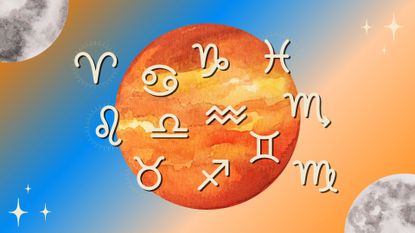 (Image credit: Future)
Prepare for an intense week in the sky! If you have big projects or meetings to have, you might want to reschedule them, as communication will be murky, especially from Tuesday to Thursday. Moving an important event to Friday might be a good move now!
Since both cosmic lovers, Venus and Mars, will be clashing with other planets, relationships will be highlighted. Mars—the planet of intensity—will be activated by three other cosmic players. Our boundaries will be tested now, and we will have to defend them by reminding people exactly where they are. Defending ourselves is always right—however, if someone instigates a pity fight on social media, for example, this is one of those times in which it might not be worth wasting your energy.
Venus—the planet of pleasure—will be running into Pluto, creating power struggles and maybe even instigating jealousy. Before pointing fingers, make sure you have the full story, especially from Tuesday to Thursday, when this energy will be stronger.
Luckily, by the time the weekend arrives, some of these energies will be dissolving. After what can be an exhausting week for some, our focus is better spent on resting and recuperating our energies. Next week, there will be big shifts in the sky, bringing powerful moments for launching projects and beginning new things. On Sunday, we welcome this month's dark moon phase, bringing the perfect day to be alone, journal, and download important information for the following lunar cycle.
Read your horoscope below for your rising as well as your sun sign and don't forget to check your March 2023 horoscope too.
Meet the expert: Narayana Montúfar
Weekly horoscope: what does this week have in store for you?
Aries weekly horoscope
Practice discernment, Aries! If someone contacts you with an offer, before saying yes, look at the pros and cons. A funky vibe will impregnate the air, and you might not even really know what these people's intentions truly are. Before committing, allow for some time to pass by. By next week, things will become clear, allowing you to make better and more informed decisions. Also, watching your words could save you a headache, as people will be on edge and feeling extra sensitive.
Taurus weekly horoscope
The first three days of the week could be intense, Taurus. The overall vibe in the workplace could feel heavy while interacting with bosses and business associates, so if you can, change any meetings to Friday. Today, Venus enters your sign, bringing a more peaceful energy. This is also a day to watch your wallet, as Mars is still activating your second house of money, suggesting someone could try to get you to lend them cash or donate to their cause.
Gemini weekly horoscope
Take the high road, Gemini. Something a colleague or boss does this week could greatly upset you. If they dare to cross a boundary, it's always correct to defend yourself. However, if they are acting based on gossip or information that was delivered to them, it's very possible that the information they received is wrong. Before reacting, give them the benefit of the doubt. By next week, things will become clear, and you will not have to regret any past actions.
Cancer weekly horoscope
You will love this week, Cancer, as it will give you the opportunity to hide in your shell. Since the world will be on fire and people will be having intense interactions, you might decide to take a break from the outside world. Under this energy, it might be the best thing to do. However, focus on resting and not on consuming social media, as something you see could trigger you, pushing you to act impulsively. Instead of scrolling, read, meditate, and sleep longer nights.
Leo weekly horoscope
Keep to yourself, Leo. The beginning of the week could bring drama between two people in your group of friends, and trust us when we say you might not want to get involved in this one. Even if you think you can help, the truth is that no one will, as confusion will reign. The truth will most likely be revealed on Friday, as the fog dissipates, so stay tuned until then before taking a stand on getting involved.
Virgo weekly horoscope
Relationships will be tricky this week, Virgo, so keep your wits about you. A funky vibe will impregnate the air and people will be feeling stressed out. If you had a date planned with a partner, it might be best to delay it for a time during which the stars will be more cooperative, which is next week. The same goes for meetings and business associates. Signing any important documents is also not advised, especially if a contract includes complicated fine print.
Libra weekly horoscope
Keep your wits about you this week, Libra. If you've been noticing a simmering tension within a relationship, this week's intense astrology could expose it. Issues around jealousy and control could creep in. But don't worry, if this relationship is solid, it will not only survive this test, it will become stronger. The secret lies in striving to have clear and healthy boundaries, so take this opportunity to have that conversation that perhaps you've been hiding from having before.
Scorpio weekly horoscope
Act with awareness, Scorpio. This is a week in which you might want to keep to yourself. People will be feeling on edge and might be calling, texting, and messaging for advice. While you are one to take your shirt off your back for someone in need, this is one of those times in which "trying to help" could backfire. It's okay to say "no" sometimes and have clear boundaries around your need for space.
Sagittarius weekly horoscope
A blast from the past could be in store this week, Sagittarius. A conversation you thought over, most likely from the winter, could creep back in. While it could be annoying, trust us when we say this is the last push. Pretty soon, things will get clear around the boundaries within an important bond. So don't be so quick to throw in the towel just yet. If you truly care about this person, stay engaged and work things out with them.
Capricorn weekly horoscope
Things could get intense at home this week, Capricorn. If you live with someone, a situation with a partner or roommate could reach a peak this week. If you work from home, you might want to establish clear boundaries around your work hours before they are crossed. Alternatively, working from a café might help you get the quiet time you so much need. By the time Friday arrives, this intensity will begin to mellow out. Harness this weekend's energy to embrace introspection and think about what you truly want.
Aquarius weekly horoscope
Keep an eye on your wallet this week, Aquarius! Because while the energy is not as intense for you as it is for other signs, having "too much fun" could end up in a hungover. If you've been wanting to purchase something, it might be best to wait for next week, as the energy is not great for purchasing "big ticket items." The same goes if you've been talking to a romantic prospect and are waiting to connect in person.
Pisces weekly horoscope
A sensitive conversation from the past between you and a family member or someone close to you could come back this week. The good news is that this time, a final closure is in sight. This could be about setting clear boundaries between you, so you can interact with more confidence in the future. In the case that you are the one setting your limitations, be very clear and firm. While this might be hard to do at first, it will be crucial to having a healthier relationship down the road.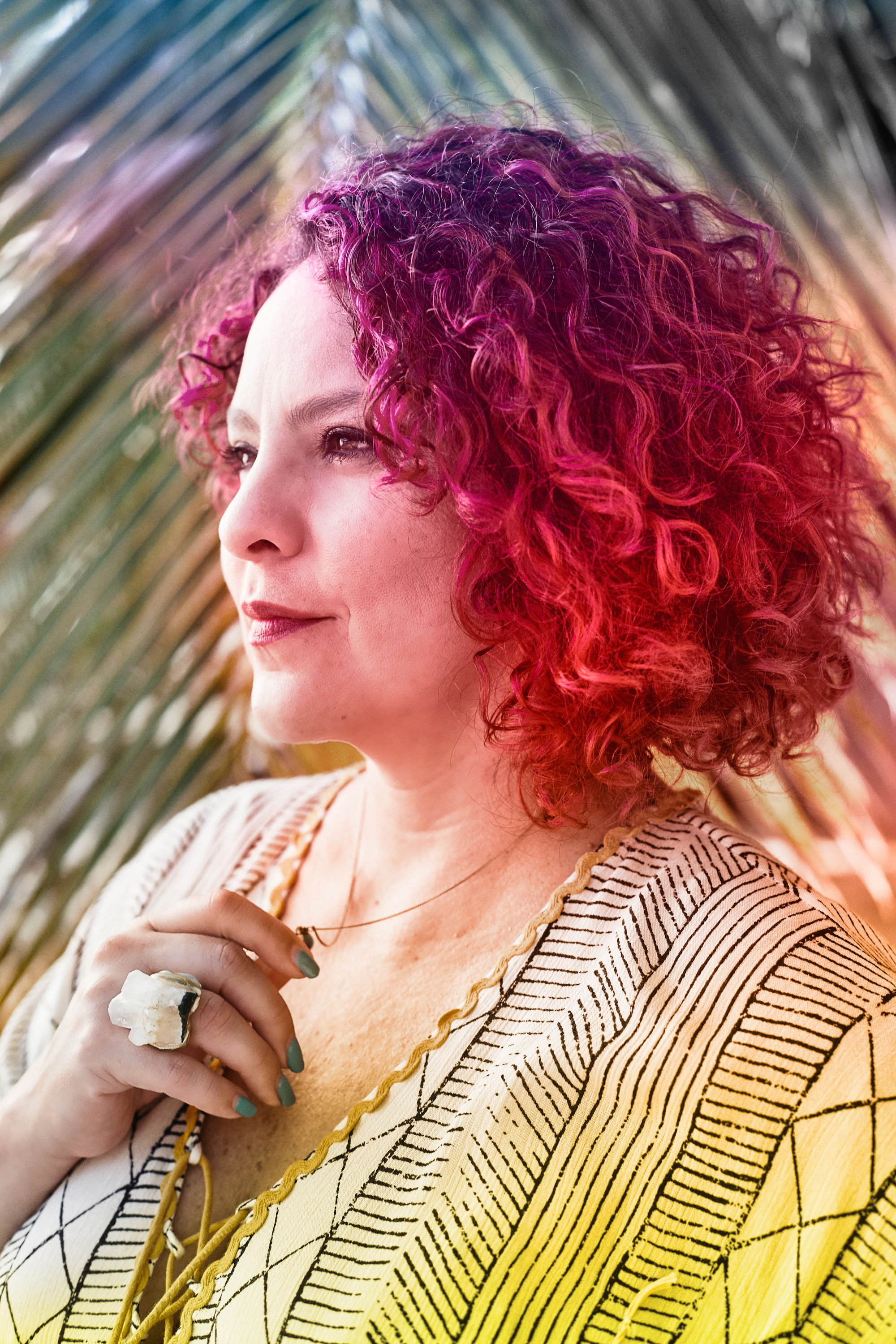 Narayana Montúfar is My Imperfect Life's resident astrologer, responsible for our weekly horoscopes and monthly horoscopes. She's also an artist, writer, and energy healer who finds inspiration in the symbolic language of astrology. An expert in the astrological studies of the Moon, she's the author of Moon Signs: Unlock Your Inner Luminary Power and was featured as one of Medium.com's Authority Magazine 2020's Strong Female Leaders, Destig Magazine's Top Artists to Collect in 2020, and one of Vogue's 13 Astrologers to Follow in 2021.
You can also find her astrological work featured in numerous lifestyle publications like Teen Vogue, Refinery29, InStyle, Brit+Co, Bustle, Pop Sugar, Well + Good, Women's Health, Romper, and more. In her private astrology practice, Narayana's holistic approach seeks to create a positive impact by connecting each one of her clients to the uniqueness of their chart and illuminating their path toward the ultimate state of self-empowerment and self-discovery.