Your weekly horoscope is here: March 27 - April 2
Your weekly horoscope is here—and relationships are becoming interesting...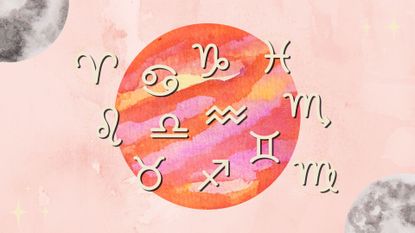 (Image credit: Future)
Welcome to your weekly horoscope! As we transition to April, the sky delivers fertile ground that inspires us to chase our goals. The sun is shining brightly in ambitious Aries, injecting us with energy and drive. Our other luminary, our moon, is also growing, reminding us to follow through on our new moon intentions.
Communication becomes incredibly magnified this week with Mercury and Jupiter cooperating, so expect your phone and inbox to ring non-stop with news and messages. As you work on future plans, try focusing on the big picture. It's not that the details don't matter—but, under this energy, it is fine to leave them for a later time. For now, try seeing things from an optimistic lens, as the effort invested now will bring rewards at a later time.
Relationships will have an interesting tone this week as Venus —the planet of pleasure—meets with Uranus, the cosmic liberator. Whenever these two planets merge their energies in the sky, we seek freedom, excitement, and novelty in love and sex. If we've already been bored within a relationship, we will feel the need to express it now. To harness this energy, those couples that have been together for a long time should open their horizons and try something fun and kinky.
Friday and Saturday are fabulous days to enjoy life as the weather begins to warm up in the northern hemisphere. The moon will be in fiery Leo, motivating us to seek activities that make our hearts sing!
Read your horoscope below for your rising as well as your sun sign—and don't forget to check your April 2023 horoscope and your 2023 horoscope predictions too.
Meet the expert: Narayana Montúfar
Weekly horoscope: what does this week have in store for you?
Aries weekly horoscope
As you enter the week, take a moment to feel the difference in your mood, Aries. Your planetary ruler, Mars, has made a considerable shift, bringing your attention to your home and family life. If you've been desiring to make changes to your space, use the next seven weeks to do so. Start brainstorming ideas this week, as your mind will be full of them. Your charm will also be off the charts, so get out there and mingle!
Taurus weekly horoscope
Get out of your comfort zone, Taurus. This week, you might not even recognize yourself as Venus activates wild child Uranus in your sign. You might decide to get a new look, spice your wardrobe, or at least change your routine. You tend to be a creature of habit—but trust us when we say that what the universe wants is for you to open your mind to new vistas, fun colors, exciting aesthetics, and even people from other walks of life.
Gemini weekly horoscope
As you enter the week, notice if you feel lighter, Gemini. Red-hot Mars (finally) left your sign last weekend, dissipating the inner tension and anger you've been feeling for the past six months… phew! Over the next seven weeks, what Mars will help you do is acquire new sources of income, if that's what has been on your mind. However, it will also magnify your desire to spend, so just keep this in mind before pulling out your wallet!
Cancer weekly horoscope
Mars is now in your sign, Cancer, where it will stay for the next seven weeks. Since this is a tricky energy to master, you must watch it. At its worst, Mars can make us impulsive, passive-aggressive, and intense in the pursuit of our goals. But if we manage it right, it can help us conquer even the most difficult obstacles and come out successful. Whenever you feel anger bubbling up, channel it by chasing a goal or going for a brisk walk or intense run.
Leo weekly horoscope
An incredible opportunity to advance in your career could arrive this week, Leo. But in order to take it, you might have to change your stand on something you feel very set on. It's time to think differently and trust us when we say that the changes you might be avoiding making will gel either sooner or later. On another note, Mars enters your solitude sector, and over the next seven weeks, you might need more sleep and downtime than usual to feel balanced.
Virgo weekly horoscope
Intense conversations could be in store this week, Virgo, perhaps with a partner or close friend. The good news is that your positive attitude and ability to see things from a new lens will help you arrive at new solutions. Try keeping a low schedule Friday and Saturday, as the Leo moon will have you craving more rest and privacy than usual. Instead, focus on soul-searching and figuring out where your energy should be spent in the month ahead.
Libra weekly horoscope
You are feeling fired up, Libra! Driven Mars is now in your tenth house of career, magnifying your ambition to new heights for the next seven weeks! You will feel like trying new things—however, don't take a huge risk now. If by next week you still feel the desire to act, it's safe to go for it! The weekend is perfect for socializing and even networking, when you might even decide to host a happy hour or dinner party at your place.
Scorpio weekly horoscope
You have a work hard/play hard kind of week ahead of you, Scorpio. It looks like you will be brainstorming new and exciting ideas or developing a project that will bring you rewards in the future. Go for it! Over the weekend, it's time to unleash your sensual side. If you're in an established relationship, express the desire to try something new and exhilarating in the bedroom. If single, try connecting with romantic prospects who you would normally not be so interested in. The results might surprise you!
Sagittarius weekly horoscope
Passionate Mars is now in your intimacy sector, intensifying the interactions in your closest bonds for the next seven weeks. If you are in a committed partnership, expect to have serious conversations around money, possessions, and important things you share. Your zodiac sign is the epitome of the world traveler, as exploring is one of your inspirations! If you haven't taken a vacation yet, Saturday's lunar vibes are ideal for either making travel plans or shopping around for some discounted fares.
Capricorn weekly horoscope
This is a week to truly sink into the pleasures of life, Capricorn! Your home and private life are receiving blessings, gifting you the ideal moment to make any purchases or aesthetic changes to your space. Love is not only sweet but exhilarating! If wanting to date, attending places you would typically avoid could put you face-to-face with an eccentric personality that fascinates you. If already taken, breaking your usual routine with your partner will ensure the fireworks keep burning this week and for some time to come!
Aquarius weekly horoscope
This could be an exciting week, Aquarius. As lover Venus meets with your ruler, Uranus, this week, you could run into a fascinating person. If you get invited to a neighborhood get-together or dinner party, make sure to attend, as this could be the scene of the meetup. Mars is now in your sixth house of work and daily routine, which will most likely make it difficult to balance your work with your private life. Over the next seven weeks, try going to bed earlier so you can handle a heavier workload.
Pisces weekly horoscope
This is a week to brainstorm new ideas, Pisces! Your mind will be filled with inspiration, but if you don't record it, it won't lead anywhere. Grab a notebook or create an excel sheet, and just pour into them everything that comes to mind—yes, especially the most out-there ideas. In the not-so-distant future, some of these could land you a good amount of money, as we will be entering an exciting time when it comes to the type of creativity that stands out!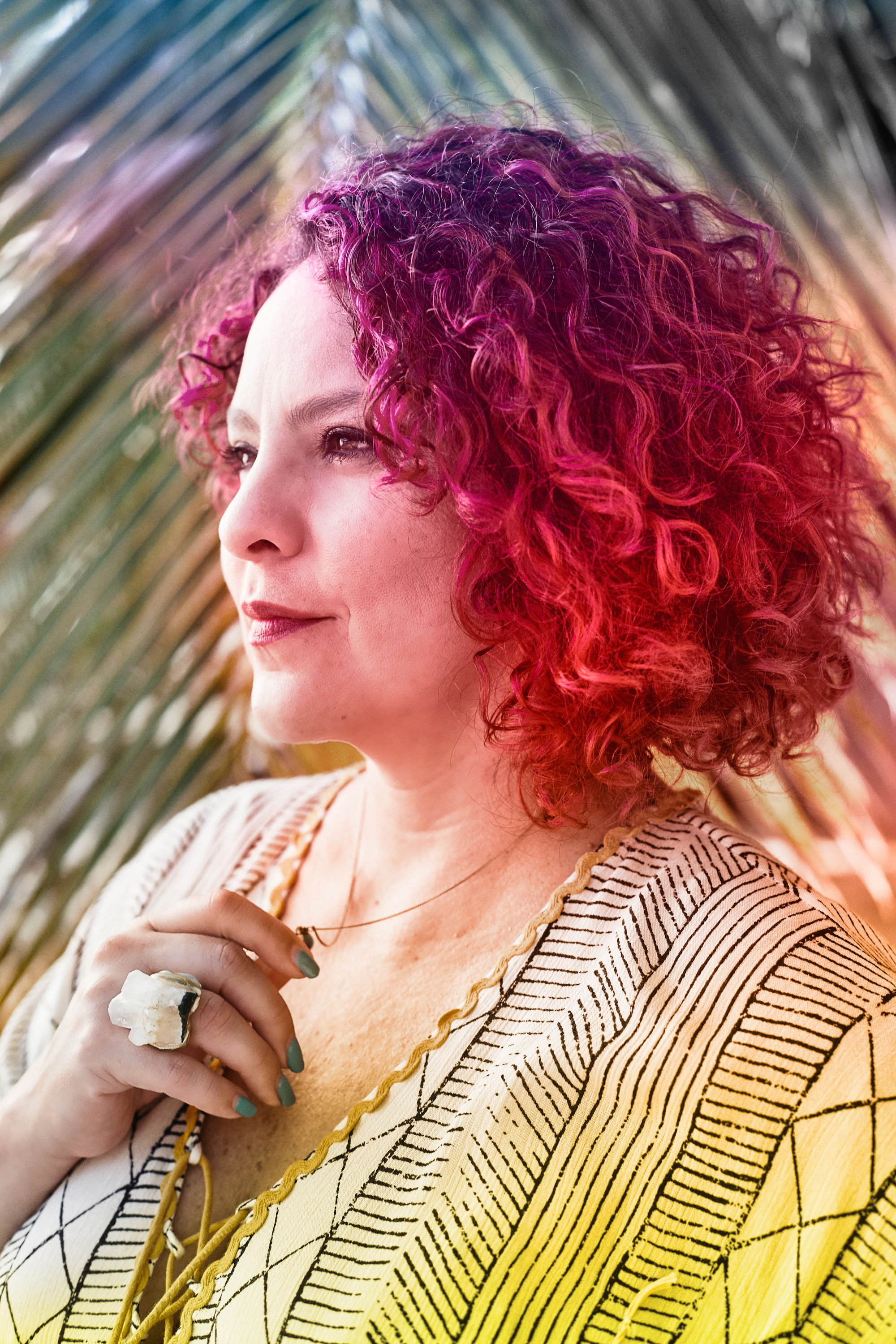 Narayana Montúfar is My Imperfect Life's resident astrologer, responsible for our weekly horoscopes and monthly horoscopes. She's also an artist, writer, and energy healer who finds inspiration in the symbolic language of astrology. An expert in the astrological studies of the Moon, she's the author of Moon Signs: Unlock Your Inner Luminary Power and was featured as one of Medium.com's Authority Magazine 2020's Strong Female Leaders, Destig Magazine's Top Artists to Collect in 2020, and one of Vogue's 13 Astrologers to Follow in 2021.
You can also find her astrological work featured in numerous lifestyle publications like Teen Vogue, Refinery29, InStyle, Brit+Co, Bustle, Pop Sugar, Well + Good, Women's Health, Romper, and more. In her private astrology practice, Narayana's holistic approach seeks to create a positive impact by connecting each one of her clients to the uniqueness of their chart and illuminating their path toward the ultimate state of self-empowerment and self-discovery.