Your weekly horoscope is here: March 6 - March 12
Your weekly horoscope is here—get ready for an exhilarating vibe, sweet endings and romance...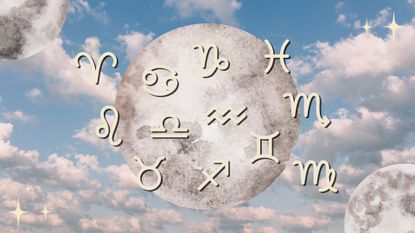 (Image credit: Future)
Welcome to your weekly horoscope! The second week of March brings an exhilarating vibe, sweet endings, and opportunities to embrace romance! Since change will be in the air, the cosmos will motivate us to embrace it by taking the route less traveled and doing things differently.
For some zodiac signs, the March 2023 full moon could bring the manifestation of a cherished dream that's been in the works for the past three years. Those who've been working hard and reaching for the stars could receive a call or email with exciting news.
On this same day, master teacher Saturn leaves the skies of Aquarius to enter Pisces, bringing a more relaxed approach to life! For the next three years, the ringed planet will request we all get back in touch with our creativity and sense of spirituality, regardless of our zodiac sign (read your March 2023 horoscope to find out what this big shift means for your sign).
If you're one of the lucky folks to receive surprising good news, make sure to get some friends together over the weekend. A spirit of celebration will impregnate the air, inspiring dialogue and interesting exchanges. Juno—the asteroid of commitment—enters Taurus over the weekend, and until May 1, it will stimulate singles to couple up and a deeper sense of commitment for already existing bonds.
Meet the expert: Narayana Montúfar
Weekly horoscope: what does this week have in store for you?
Aries weekly horoscope
Good news could hit your inbox this week, Aries! A long-standing project could come to an end, which might be worthy of a celebration. For this reason, you could be receiving a raise for a job well done. If you are offered a new position, however, make sure to request the freedom you need, either with your mobility or schedule. Make social plans over the weekend, as the stars could put an interesting personality along your path.
Taurus weekly horoscope
You're a creature of habit, Taurus, but the more flexible you are this week, the more you set yourself up to be surprised by the universe! If a colleague or friend invites you to be part of a new project, say yes, as it could be the beginning of a sweet collaboration that could even make you some money down the road. Asteroid Juno enters your sign over the weekend, having you crave a deeper level of intimacy from now until May 1.
Gemini weekly horoscope
For you, Gemini, this will be a busy week, as a lot of areas in your life will demand attention. As much as possible, try balancing them out! You're likely pretty busy with your career—however, saying yes to an invitation to a social gathering or event would be a good idea, as you could end up meeting a hot and interesting personality. This person will be mentally stimulating for you, and you might even want to get their number to stay in touch.
Cancer weekly horoscope
Life will be busy this week as everyone will want a piece of you, Cancer. At the beginning of the week—however, make sure to leave room for some pampering under the full moon. Run yourself a bath, book a massage, or even take the day off in an effort to find calm. Towards the end, break your usual routine by planning an adventure or even a long weekend away from home—this will pave the way for the universe to surprise you.
Leo weekly horoscope
Try seeing things from a different lens, Leo. You are bound to receive news, most likely positive, that requires a change of strategy when it comes to your career. While it is not always advisable to do so, this is one of those times in which taking a risk could really pay off. Over the weekend, asteroid Juno enters your career sector, deepening your commitment to your craft. From now until May 1, you could end up accepting a big project or signing a new contract.
Virgo weekly horoscope
Your life will resemble a big balancing act this week, Virgo, as the full moon happens in your sign. You might feel like your time and attention are being demanded by all, leaving little room for what you truly want to do. We know you're incredibly strong and independent—however, this is one of those times when the universe is asking you to allow yourself to be vulnerable. You do so much for others, so why not give them the opportunity to do the same for you?
Libra weekly horoscope
You could feel exhausted at the beginning of the week, Libra, so make sure to leave room for rest and self-care under the full moon. By the time the weekend arrives, you will feel back to normal and ready for some fun! You will be feeling very social and should plan on breaking your routine a bit by meeting up with new people or at least attending different events or places. If looking for romance, an exotic person could enter your life.
Scorpio weekly horoscope
Stay flexible, Scorpio! Someone will most likely request a change of plans this week, and the more open you are to switching gears, the more you will gain and the more fun you will have. If a friend calls you in crisis mode, lend them a hand, as you'll most likely be in a good place to do so. If you recently started dating someone, a deeper connection could be in the stars as commitment-obsessed Juno enters your relationship sector, where it will stay until May 1.
Sagittarius weekly horoscope
If you've been focused and working on accomplishing a goal for the past few months and even years, this week could bring you a sweet reward, Sagittarius! The full moon suggests you will be in the limelight in the field of career as more of your colleagues notice your valuable contributions. However, this might also mean working longer hours on Monday and Tuesday—but once the weekend arrives, you will be ready to celebrate yourself.
Capricorn weekly horoscope
What a fabulous week to be a Capricorn! As your ruler, Saturn, enters Pisces, you're feeling a dramatic shift in how you see and approach life. You could be feeling lighter, but also a little lost or confused. If this change is making you feel anxiety, have no fear, as you will adjust in no time. Instead, try opening your mind to new and exciting things by booking a long weekend and even a faraway trip in the near future.
Aquarius weekly horoscope
Tune in, Aquarius! Brilliant ideas are in store for you this week as the light of the sun, the star of our solar system, illuminates new themes for you. Pay special attention to the conversations that take place at the beginning and at the end of the week, as they could carry clues and messages. If you've been looking for a solution to a problem, you could easily find it by creating a brainstorming session with a close friend or colleague.
Pisces weekly horoscope
This could be a lucky week for you, Pisces. Two planets in your sign connect with exciting Uranus, stimulating unexpected news and encounters. This is one of those times in which taking a different route and doing different things could put you "in the right place at the right time." Also, pay attention to the themes that come up for you as stern Saturn enters your sign on Tuesday, as whatever happens this week could remain a theme for the next three years!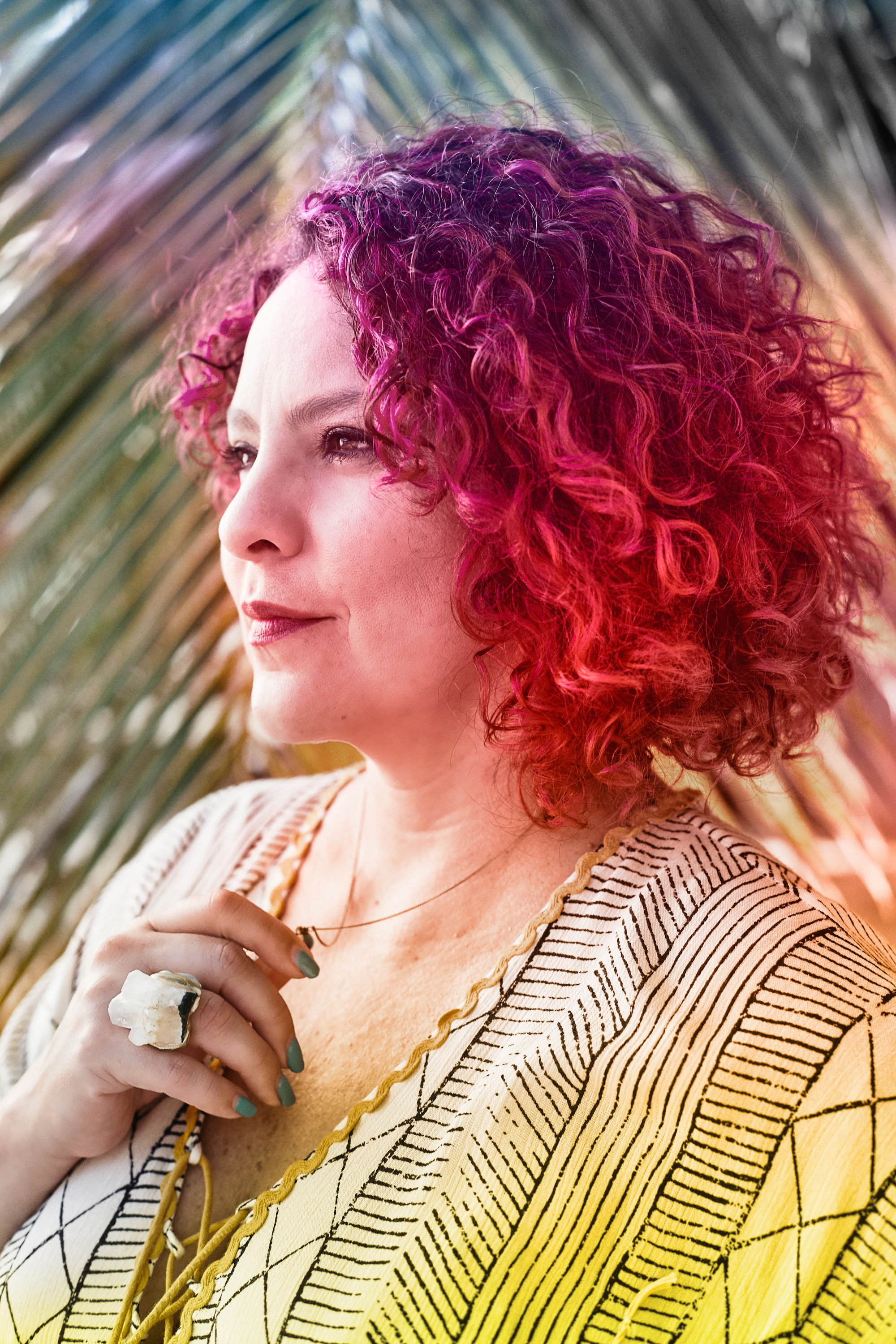 Narayana Montúfar is My Imperfect Life's resident astrologer, responsible for our weekly horoscopes and monthly horoscopes. She's also an artist, writer, and energy healer who finds inspiration in the symbolic language of astrology. An expert in the astrological studies of the Moon, she's the author of Moon Signs: Unlock Your Inner Luminary Power and was featured as one of Medium.com's Authority Magazine 2020's Strong Female Leaders, Destig Magazine's Top Artists to Collect in 2020, and one of Vogue's 13 Astrologers to Follow in 2021.
You can also find her astrological work featured in numerous lifestyle publications like Teen Vogue, Refinery29, InStyle, Brit+Co, Bustle, Pop Sugar, Well + Good, Women's Health, Romper, and more. In her private astrology practice, Narayana's holistic approach seeks to create a positive impact by connecting each one of her clients to the uniqueness of their chart and illuminating their path toward the ultimate state of self-empowerment and self-discovery.