Your weekly horoscope is here: May 15 - May 21
Your weekly horoscope is here—and it's all about timing...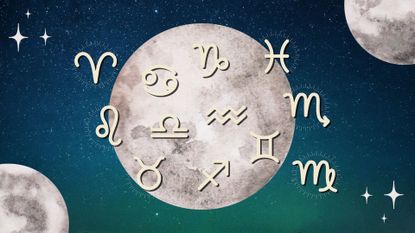 (Image credit: Future)
Welcome to your future! Like everything in life, astrology is about timing, as you will notice this week. Over the days ahead, we will experience many energetic shifts that will kick off some of the 2023 astrological transits that we've been waiting for! In fact, this would be a wonderful time to re-read your 2023 horoscope predictions to re-route yourself in the correct direction.
Magnanimous Jupiter is the star of the show as it performs its once-a-year sign shift, leaving the fiery skies of Aries to enter Taurus territory. This is big! In astrology, Jupiter rules abundance and luck—and for the next year, these two concepts will adopt a Venusian flavor. This means that from today until May 25, 2025, it will be easier to attract our heart's desires as pleasure, enjoyment, and luxury become more available to us.
Mars is the second protagonist of this week's dramatic shifts. Since the fall of 2022, the planet of will and ambition has been in places in the sky that have weakened its powers, resulting in low drive for many of us. As Mars enters Leo on Saturday, our inner fire lights up, paving the way for our excitement to return.
To harness this overall combination of positive energy, renew your New Year's resolutions during this weekend's new moon in Taurus. Focusing on planting seeds now will, slowly but surely, result in gorgeous flowers down the road.
Read your horoscope below for your rising as well as your sun sign—and don't forget to read your May 2023 horoscope too!
Meet the expert: Narayana Montúfar
Weekly horoscope: what does this week have in store for you?
Aries weekly horoscope
New energy is coming in for you this week, Aries. Mars is your planet and as it enters Leo, you will feel like wrapping up any situation from the past and moving on with your life! Creativity is calling your name, and perhaps a vehicle for you to explore new avenues of making money. A side gig or in-home little business could be born this week as Jupiter begins gracing your second house of money, where it will stay for one year!
Taurus weekly horoscope
What crystalized for you back in 2011 and 2012, Taurus? That was the last time benevolent Jupiter was in your sign! And while you're obviously in a different place in your life now, looking back will help you realize what's coming. And more than anything… get you excited! From now until May of 2025, Jupiter will help you make your dreams come true—all you need to do is have a clear target. Set some intentions under this weekend's new moon, which happens in your sign.
Gemini weekly horoscope
You might feel a strong pull to be alone this week, Gemini. Nothing is wrong with your social butterfly self; you're just being called to explore the non-tangible side of life. The world of dreams, mysticism, and intuition is open for you as philosophical Jupiter enters Taurus. The more you explore this area, the more you will grow and succeed in 2024 and 2025! This weekend, Mars entering Leo urges you to begin either a dream or a gratitude journal.
Cancer weekly horoscope
Keep an eye on your wallet, Cancer. Driven Mars enters your second house of money, which means that you could earn more but also spend more in the next few weeks. However, this week, it could bring a moment of crisis that drives you to spend on a big-ticket item or situation. The waiting rule applies here, if you still want it next week, then you should buy it. On the positive side, a raise could be in your stars in the next couple of months!
Leo weekly horoscope
You will feel so on top of the world this week, Leo! Driven Mars enters your sign, making you charismatic and ambitious for the next seven weeks. In romance, you will feel inspired to woo the object of your desire and will most likely succeed. Career is another area that will go great for you starting now and until May of 2025 as Jupiter opens doors for you. Just make sure that every decision you make is in full integrity.
Virgo weekly horoscope
The travel bug could suddenly hit you, Virgo. As Jupiter joins a pack of planets already occupying your far-away horizons sector, you could buy a plane ticket to that exotic destination you've been talking about for years. The astrological alignments say: go for it! Driven Mars entering Leo over the weekend means you will feel more tired and in need of rest and relaxation for the next few weeks. The timing is perfect for you to enjoy life now.
Libra weekly horoscope
This week's astro is about one of your favorite things, Libra… connection. Driven Mars entering flashy Leo means you will establish powerful links with peeps who are on your same wavelength and who can help you succeed. Over the next seven weeks, you are the networking extraordinaire! Then for the next year, Jupiter entering Taurus also wants you to establish deeper bonds with those you love. If you're not yet committed or married, you could be before May 2025 arrives!
Scorpio weekly horoscope
Feel your power being reignited, Scorpio! You're up for a major new beginning this week as your planets—Mars and Pluto—traverse new signs. This is really a crucial moment for you to sit down to think about which projects and even areas of life you want to invest your energy in and grow. One-on-one relationships are especially highlighted, as Jupiter will make sure you have the support of the right people to make your wildest dreams come true!
Sagittarius weekly horoscope
Out of all weeks in 2023, this one is perhaps the most important to pay attention to, in terms of how you feel, Sagittarius. Jupiter is your planet, and since it only changes signs once a year, whenever it does your overall life mode changes. Instead of asking you to act fast and furious, Jupiter will ask you to adopt a more cautious, slow, and steady approach to life. The sector of your chart that rules life/work balance will be especially highlighted.
Capricorn weekly horoscope
You're such an accomplished human, Capricorn. When you look at the overall state of your life, what would you like to bring more of? Jupiter entering Taurus is a super-duper-sweet vibe for you. We're talking about all good things—romance, creativity, and fun—calling your name for the next twelve months! The more you begin focusing on pleasure and leisure now, the more you will call in luck and abundance. If you're single, you could no longer be by May of 2025!
Aquarius weekly horoscope
When it comes to your business and social dealings, thread with care, Aquarius. As Mas enters Leo this week and activates Pluto in your sign, someone could try to play one on you! This means that before committing to anything, you should truly weigh your options. Luckily, Jupiter entering your home sector will help you make decisions from a grounded place, and in alignment with what truly feels right for you and the people you love.
Pisces weekly horoscope
This week could be incredibly positive for you, Pisces. A baby idea or project could reach a new stage as you receive not only guidance but also the drive to make it happen. Mars enters your work sector, asking you to stay focused and "get to work" on something that is meaningful to you, over the next seven weeks. Jupiter entering Taurus insinuates this project or idea could be related to communication—like writing, recording, speaking, or learning.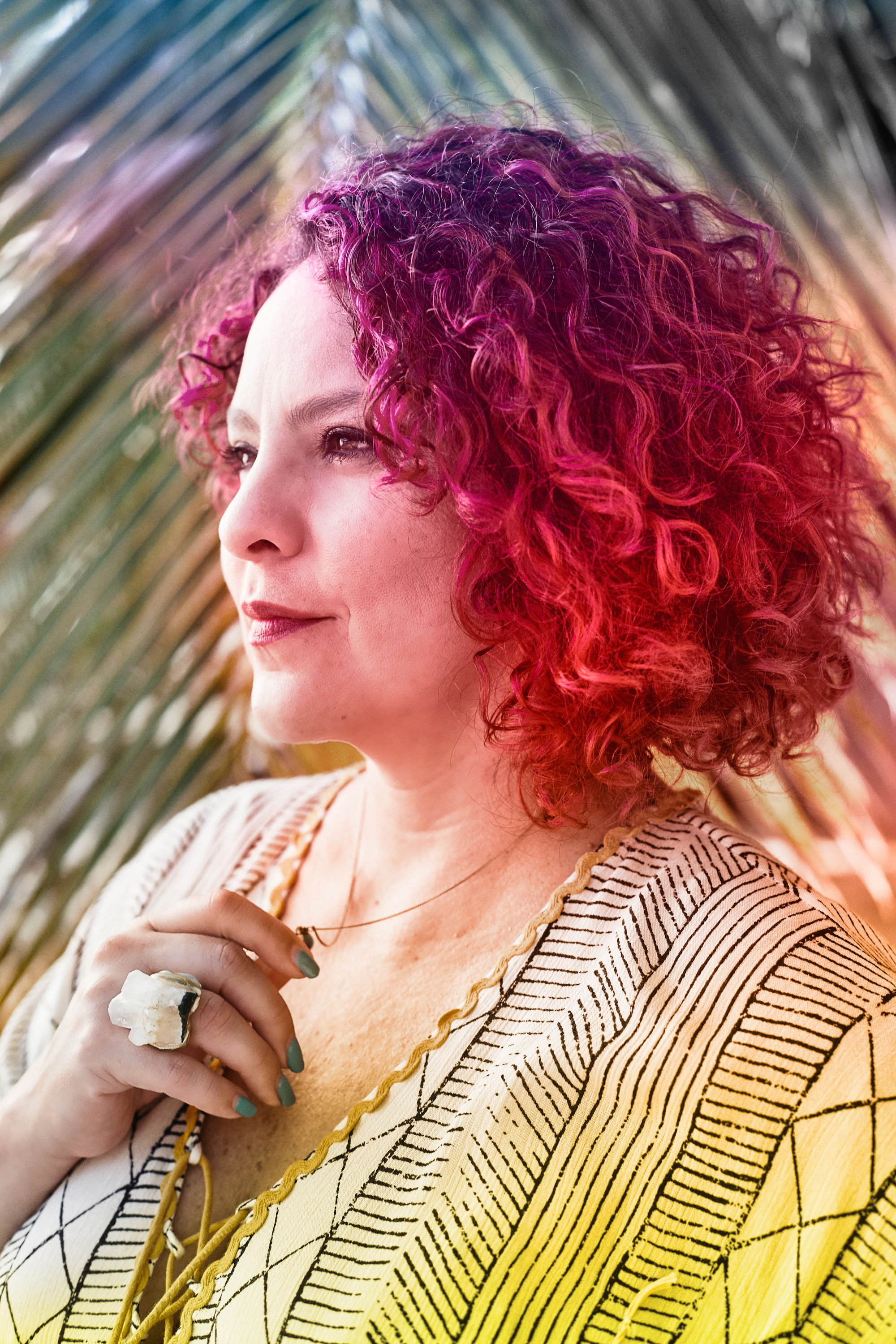 Narayana Montúfar is My Imperfect Life's resident astrologer, responsible for our weekly horoscopes and monthly horoscopes. She's also an artist, writer, and energy healer who finds inspiration in the symbolic language of astrology. An expert in the astrological studies of the Moon, she's the author of Moon Signs: Unlock Your Inner Luminary Power and was featured as one of Medium.com's Authority Magazine 2020's Strong Female Leaders, Destig Magazine's Top Artists to Collect in 2020, and one of Vogue's 13 Astrologers to Follow in 2021.
You can also find her astrological work featured in numerous lifestyle publications like Teen Vogue, Refinery29, InStyle, Brit+Co, Bustle, Pop Sugar, Well + Good, Women's Health, Romper, and more. In her private astrology practice, Narayana's holistic approach seeks to create a positive impact by connecting each one of her clients to the uniqueness of their chart and illuminating their path toward the ultimate state of self-empowerment and self-discovery.