Your weekly horoscope is here: May 29 - June 4
Your weekly horoscope is here—and it's one of the luckiest weeks of 2023...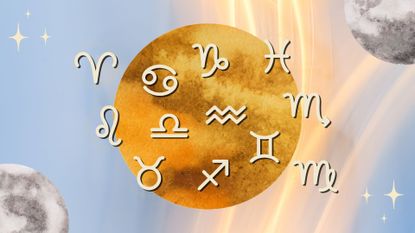 (Image credit: Future)
Another week, another weekly horoscope! We are entering what could turn out to be one of the luckiest weeks of 2023. If you've been waiting for the right time to go after a lofty goal, this might very well be your moment. On Thursday, Jupiter will have a rare meet-up with the Lunar North Node of Destiny, an alignment that hasn't occurred since 2016!
In astrology, Jupiter rules abundance, luck, protection, and spiritual development—and the North Node functions as a magnet that injects energy into all these things. Under this exquisite combination, some of us could receive an exciting proposal, extra cash in the bank, travel and study opportunities, or help from a beneficiary. Whatever or whoever comes into your life this week could have a tremendously positive impact on your future—and the more flexible and open-minded you remain, the bigger your gains will be. And while this alignment occurs this week, it remains active until June 21. So, if you don't receive the good news now, they could still be coming your way in the next few weeks.
On Saturday, June's magnificent full moon rises in the sky—happening in the skies of Sagittarius, it requests we stay optimistic and focused on our target. Some of us could feel bogged down by intense deadlines or requests from bosses and other authority figures, but the more effort we put in, the more chance we have of coming out successful!
Time to read your horoscope below for your rising as well as your sun sign—and don't forget to check June 2023 horoscope and your 2023 horoscope predictions too!
Meet the expert: Narayana Montúfar
Weekly horoscope: what does this week have in store for you?
Aries weekly horoscope
Unexpected news could arrive in the form of a payment in your bank account, Aries! If you do, try not to spend it all at once and make sure some of it is used toward beautify your home. Venus is still in your home sector, deepening your desire to bring beauty to your environment. If you don't receive cash, alternatively, it could be something that brings you a sense of security and comfort—and that is priceless!
Taurus weekly horoscope
Since the Jupiter-North Node kiss is happening in your sign, this could be one of the best weeks of your year, Taurus! A new job, business proposal, or lucky break could arrive in your inbox. For some of you, this could instead manifest as a marriage proposal if single—or if you're a creative, the prospect to showcase your work or be part of a dreamy project. Open your eyes and arms and jump on this once-in-a-lifetime opportunity!
Gemini weekly horoscope
The chance to study with a gifted teacher or mentor could come this week as the guru planet, Jupiter, instigates you to develop a closer connection with your intuition. Unfortunately, the tension the full moon brings could try to deter you from taking advantage of this opportunity. Make no mistake, Gemini! While committing to study in the heat of summer could feel like a bad move, the rewards this will bring you down the road could be magnanimous!
Cancer weekly horoscope
A dream come true could be in store this week, dear Cancer! If you've been working on a creative project, you could receive news of it getting funding or passing to a successful stage as Venus in your sign blows a kiss to Neptune in your career sector. However, it looks like other collaborators could be needed to take it even further. Luckily, Jupiter will assist you in finding the right people to make it happen—all you need to do is trust in their abilities!
Leo weekly horoscope
You will most likely love this week, Leo, as the spotlight is on you! You could receive news about a new job or the possibility to travel abroad for work. This will be a fantastic opportunity that will expand your mind. Alternatively, a project you recently worked on could put your name in high places, which will attract the help of a mentor that will take your career to new heights over the next twelve months.
Virgo weekly horoscope
Don't allow pessimistic thinking to take over you, Virgo! While this week's sweet conjunction could bring you the chance to travel or deepen your studies, if you allow it to, the full moon could put a damper on your plans. The illusion that you don't produce enough or that you don't have the time to pursue mind-expanding activities, is something you must avoid now. This week, putting your desires first will set you up for success!
Libra weekly horoscope
This week could bring you the best of both worlds, Libra! A creative career project you've been fantasizing about could go from early stages to reality as your ruler, Venus, blows a kiss to Neptune, uniting in harmony the two houses of your chart that rule work. Your love life is also receiving blessings in the form of a new love interest if you're single. And if you're already committed, talks about marriage or a deeper level of commitment could be put on the table.
Scorpio weekly horoscope
This week's full moon occurs in your money sector, most likely bringing financial news your way. A new business partnership could be taking shape now, setting you up for stability down the road. If you need a break, this could incite you to grab your partner or a friend and book international travel. You've been through a lot, Scorpio, but this week's astrology assures you that the tide has begun turning in your favor!
Sagittarius weekly horoscope
Err on the side of responsibility, Sagittarius! This week's full moon happens in your sign, most likely bringing a fork in your road. You're a free spirit and always seek freedom—but with your ruler, Jupiter, asking you to focus on creating a strong foundation for your career, it's time to commit to working hard! The good news? The effort you put in now will be strongly rewarded in the long run, and will bring sweet, tangible results in the form of money.
Capricorn weekly horoscope
Save your energy this week, Capricorn, as the full moon occurs in a sensitive part of your chart, requiring more sleep and resting time. Your love life will require a lot of your attention—regardless of your status, as Venus graces your relationship sector. If single, getting out there to mingle could bring a "destined meeting of the souls." If taken, a positive conversation you have with your partner could bring a massive breakthrough, making your home life feel oh, so sweet!
Aquarius weekly horoscope
Dare to switch gears, Aquarius. The fortunate Jupiter-North Node conjunction is touching your home sector, meaning that an unexpected opportunity could arrive. Perhaps a new home becomes available, or a new roommate wants to move in—but since change isn't your cup of tea, you could deny yourself the chance to bring this newness into your life. This is a time to take a risk, as what your foundation needs is a bit of movement now, to attract even more abundance.
Pisces weekly horoscope
This week could feel busy for you, Pisces, so it will be important to work on your time management. The full moon brings a career project to an end—but don't be sad. Because when one door closes, another one opens. And indeed, this week's sweet combination of alignments is positive for you and could be clearing the road so you can finally focus on that creative project you've been talking about for years. It's time to make that fantasy a reality!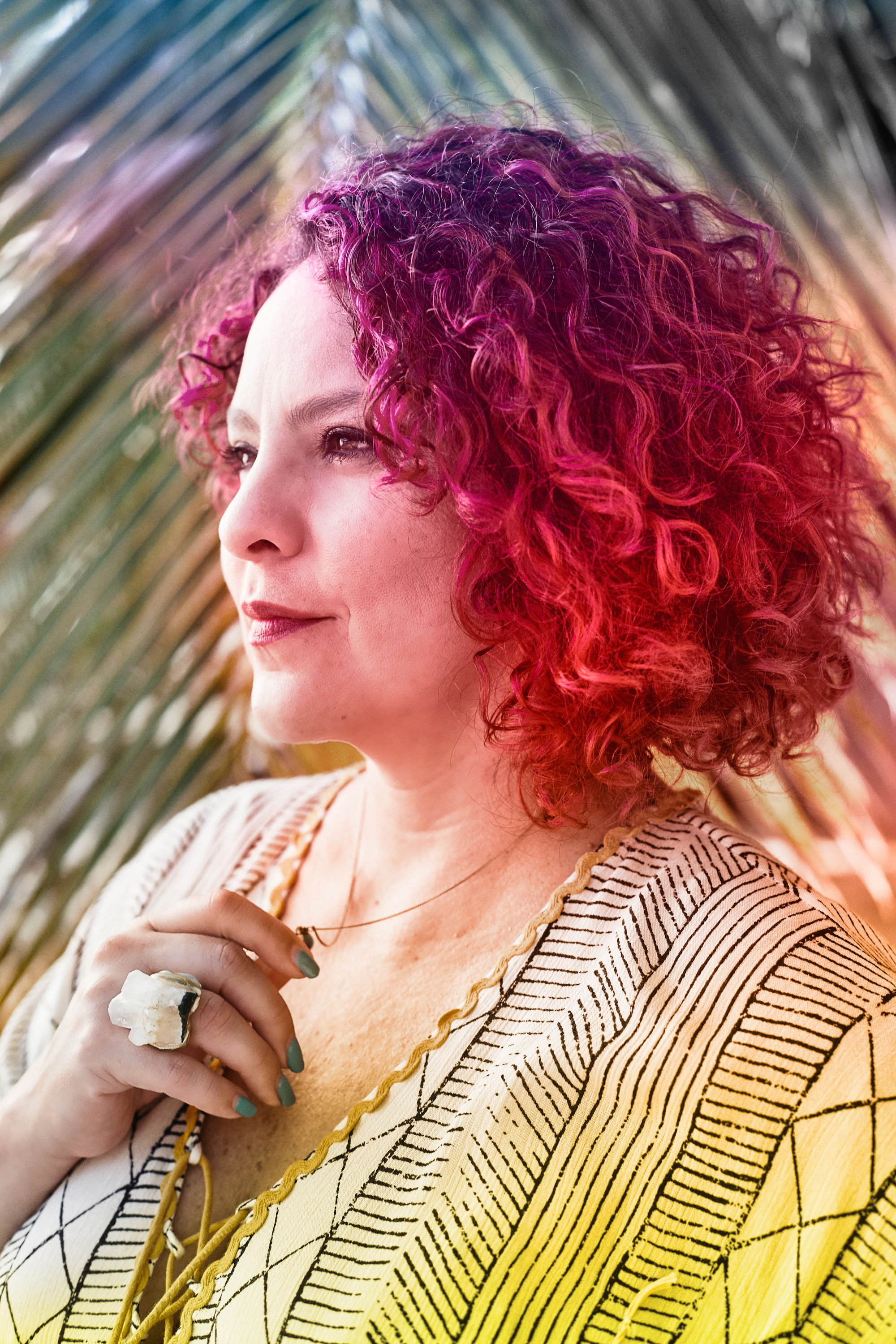 Narayana Montúfar is My Imperfect Life's resident astrologer, responsible for our weekly horoscopes and monthly horoscopes. She's also an artist, writer, and energy healer who finds inspiration in the symbolic language of astrology. An expert in the astrological studies of the Moon, she's the author of Moon Signs: Unlock Your Inner Luminary Power and was featured as one of Medium.com's Authority Magazine 2020's Strong Female Leaders, Destig Magazine's Top Artists to Collect in 2020, and one of Vogue's 13 Astrologers to Follow in 2021.
You can also find her astrological work featured in numerous lifestyle publications like Teen Vogue, Refinery29, InStyle, Brit+Co, Bustle, Pop Sugar, Well + Good, Women's Health, Romper, and more. In her private astrology practice, Narayana's holistic approach seeks to create a positive impact by connecting each one of her clients to the uniqueness of their chart and illuminating their path toward the ultimate state of self-empowerment and self-discovery.