Your weekly horoscope is here: May 8 - May 14
Your weekly horoscope is here—and the intense times are (finally!) coming to an end...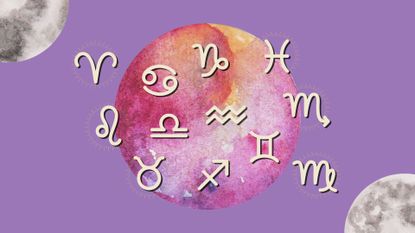 (Image credit: Future)
Good news! We are now in the last stretch, just ending a pretty intense time in the astrology of 2023. While the surprises and unexpected events will continue to arrive at certain times, we can expect to feel more in flow, starting next week.
If yours was one of the zodiac signs who experienced sudden endings at last week's full moon lunar eclipse, this week, try finding the reason behind these events. On Tuesday, the sun will be aligning with Uranus, setting our minds toward the future. Whatever ended for you, can now begin opening new avenues of change and personal evolution.
On May 7, lover Venus also changed signs, gracing a new part of our lives, for the next three weeks. The goddess of pleasure is now in the skies of Cancer, instigating fewer but deeper social as well as romantic connections. During the next three weeks, this sweet planet-sign combo will have us playing for keeps and spending more time "resting and nesting" in comfy environments that feel like home.
Over the weekend, keep an eye on your emails, texts, and interactions as the second Mercury retrograde of 2023 comes to an end. The communication planet will be super-charged in the sky as it switches speeds, altering our thought process patterns. The mental fog we've been experiencing will slowly but surely begin to dissolve. On the positive side, Mercury can now create fated encounters with peeps who could play a key role in our lives.
Check out your horoscope below for your rising as well as your sun sign—and for more cosmic intel, don't forget to read your May 2023 horoscope and your 2023 horoscope predictions too.
Meet the expert: Narayana Montúfar
Weekly horoscope: what does this week have in store for you?
Aries weekly horoscope
This is the last week Jupiter will be in your sign, Aries, which could translate into a sweet surprise! A project or situation that began in December of 2022 could reap you rewards, perhaps bringing an unexpected windfall. Since Venus is now in your home sector, make sure you use some of this cash on beautifying your home. Purchasing art, redecorating your home, or making it more comfortable could have positive long-term effects on your overall state.
Taurus weekly horoscope
An arriving message or person, or an event that takes place this week could rock your work, Taurus. To grab this opportunity, you might have to seriously get out of your comfort zone. Not your favorite thing—but what follows after could be not only rewarding but exhilarating! Even if it scares you to do so, consider saying yes, as destiny is at play now. On Sunday, Mercury goes direct in your sign, putting an end to a three-week period of revision.
Gemini weekly horoscope
Keep your antenna on, Gemini! A solution to a problem could knock at your door at the beginning of the week, when your planet, Mercury, meets with the North Node of Destiny. Suddenly, all the waiting you've been doing will begin making sense, catapulting you to a more positive mindset. More good news! Venus is now in Cancer, gracing your financial sector, most likely bringing good financial news at some point over the next three weeks.
Cancer weekly horoscope
This could be an ultra-sweet week for you, dear Cancer. Jupiter spending its last week in your career sector could mean good news in this area of your life. This could mean a new job, a raise, or finally receiving praise for your amazing performance. Since pleasurable Venus is now in your sign, make sure you channel these good vibes into pampering yourself at some point in the next three weeks. We all know you deserve it!
Leo weekly horoscope
Under this week's meet-up between the sun and Uranus, unexpected news could be knocking at your office door, Leo. While they might be shocking at first, try keeping an open mind. While having to work with a new person, a new process, or a new tech tool might be unsettling now, the results of it could be positive down the road. And you might even find out why very soon—in just about three weeks, actually!
Virgo weekly horoscope
While the past two weeks might have been a bit exhausting with your planet, Mercury, being retrograde, the vibe could suddenly shift for you. As Mercury changes speed in the sky, a message, person, or aha moment could suddenly snap you out of your funk! This could be so positive that you might begin to see things from a completely new perspective. Alternatively, exactly the type of collaborator you were waiting for could show up in your life.
Libra weekly horoscope
This is the last week Jupiter occupies your relationship sector, Libra. Whether it has been manifesting positively or challenging for you within a certain bond, it looks to be coming to an end now. And it's very possible that an incredible amount of healing has been taking place. Venus is now gracing your career and public visibility sector, putting you in the spotlight over the next three weeks, very much likely for a job well done!
Scorpio weekly horoscope
Unexpected or exciting news regarding a friend, romantic, or business partner could break at the beginning of the week. As much as possible, try opening your mind regarding what they could mean. Because regardless of what happens now, this area of your life will expand in positive ways in the year ahead. As Mercury goes direct at the week's end, a new person could be entering your life. And they are here to help you do amazing things, Scorpio!
Sagittarius weekly horoscope
You've most likely been experiencing huge interruptions at work or within a certain project due to Mercury retrograde. Delays are never fun, but something happens at the beginning of the week that finally brings a shift. A new tool, a new process, or a new colleague enters the scene, arriving exactly when you needed a lucky break! By next week, things should begin moving in a positive direction, Sagittarius. And even better things are on the way!
Capricorn weekly horoscope
Destiny is at play this week, Capricorn—and in a good way! If you are single, a new romantic interest could appear out of nowhere in the form of an interesting character. Even if you think they are not your type, don't close yourself to exploring this connection, as you might be wrong about them. This person could be entering your life with the finality of bringing more joy and fun to it—just when you need it the most!
Aquarius weekly horoscope
Your private life is the recipient of new developments, Aquarius. A big change could be on the horizon with either someone moving away or perhaps another person coming into the scene. Now, you are not a lover of change, but try to embrace it, as the result of this situation could end up being better than expected. Whatever happens in this part of your life this and next week could set the tone for some time to come.
Pisces weekly horoscope
Your inboxes could be lit this week, Pisces, so try taking time away from your phone and social media. You are a very sensitive soul, and the news you receive could be exciting but shocking at the same time! Since this is the same place where Mercury will be shifting gears, next to the North Node of Destiny, the information you receive could be critical in helping you succeed with a paper, book, or media project or studies.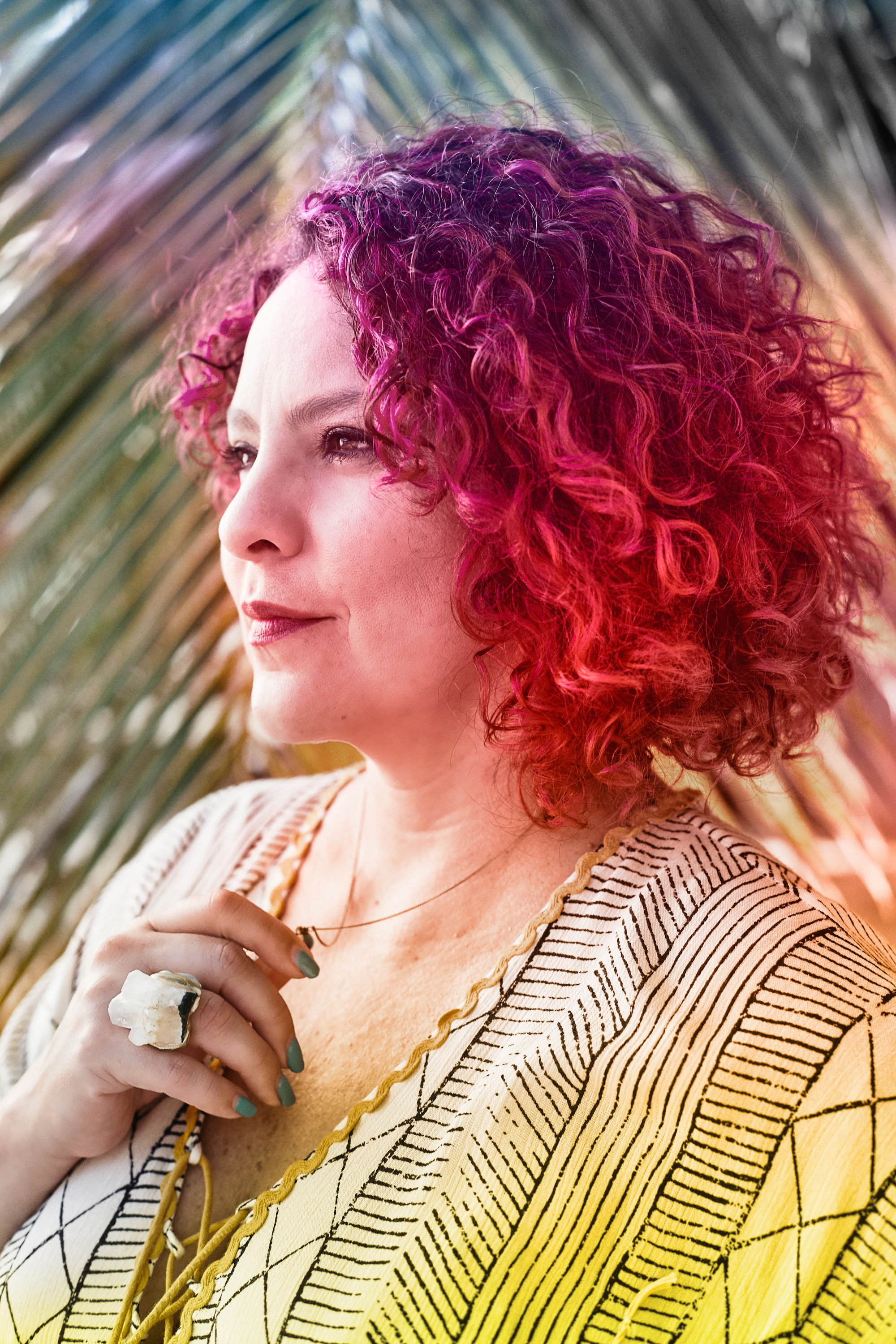 Narayana Montúfar is My Imperfect Life's resident astrologer, responsible for our weekly horoscopes and monthly horoscopes. She's also an artist, writer, and energy healer who finds inspiration in the symbolic language of astrology. An expert in the astrological studies of the Moon, she's the author of Moon Signs: Unlock Your Inner Luminary Power and was featured as one of Medium.com's Authority Magazine 2020's Strong Female Leaders, Destig Magazine's Top Artists to Collect in 2020, and one of Vogue's 13 Astrologers to Follow in 2021.
You can also find her astrological work featured in numerous lifestyle publications like Teen Vogue, Refinery29, InStyle, Brit+Co, Bustle, Pop Sugar, Well + Good, Women's Health, Romper, and more. In her private astrology practice, Narayana's holistic approach seeks to create a positive impact by connecting each one of her clients to the uniqueness of their chart and illuminating their path toward the ultimate state of self-empowerment and self-discovery.