Your weekly horoscope is here: October 10 - October 16
Your weekly horoscope is here—and get ready because this week will keep us on our toes!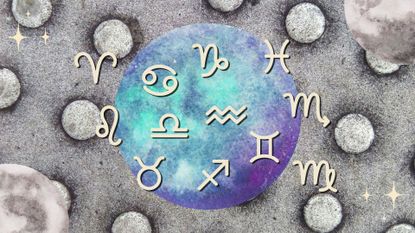 (Image credit: Future)
After reaching a peak with the full moon, the overall cosmic energy begins to mellow out. However, this week will keep us on our toes, when moving with full awareness will be necessary. Intense Mars will form a square with Neptune, a combination that instigates confusion and paranoia. If you end up running into some juicy gossip, don't spread it or act on it, as there's a big chance it's not even true or is being blown out of proportion.
The great news is that Mercury, our cosmic trickster, enters Libra, the sign of harmony, balance, and justice. We can now fully communicate clearly and from the heart, and perhaps even heal a relationship wound from September. In fact, the universe still instigates deep healing this week, so allow yourself to go there.
If you have been waiting for the perfect time to sign a contract, this could be the week, as three planets (Venus, the Sun, and Mars) send shiny beams to Saturn. This is especially true if you've been working on reading the fine print and doing your research. Under this weather, the relationships and partnerships that begin will be profitable and long-lasting.
The weekend is ideal for getting creative, getting lost in a book, and hosting your favorite people for a small get-together.
Read your horoscope below for your rising as well as your sun sign (and don't forget to check your October 2022 horoscope, your 2022 horoscope predictions and the calendar of October astrology events).
Meet the expert: Narayana Montúfar
Weekly horoscope: what does this week have in store for you?
Aries weekly horoscope
Open your heart to healing, Aries. Whispers, thoughts, and maybe even messages from the past could come back at the beginning of the week. With Mercury now direct and activating your sector of partnerships, it's time to express how you really feel without worrying about the consequences. For quite some time now, you have been on a deep spiritual journey that involves defending your freedom, rebellious nature, and authenticity—and this week reactivates themes of that journey.
Taurus weekly horoscope
Pay attention, Taurus. The Moon will be in your sign on Tuesday and Wednesday, sending messages your way that will be key for your future growth. The information you receive now could be crucial for handling the end of October and the beginning of November, so take note. On a more tangible note, this is a good week to make any financial moves you've been considering. Act now, because once Mars goes retrograde on October 30, your financial landscape will more a bit murkier.
Gemini weekly horoscope
This is a week to focus on your goals, Gemini! Mercury is now fully direct and free from confusion, which will help you catch up on work, heal any relationship residues, and assert yourself. Trust us when we say this week is golden for you, as you will have a total of four planets helping you out! It's also time to get real and devote yourself to a spiritual practice that will keep you grounded when you need it the most (hint: once Mars goes retrograde).
Cancer weekly horoscope
Mercury, the cosmic messenger, is now direct in your home sector, Cancer. You now have free reign when it comes to having tough conversations and making moves that will help heal any relationship residues from September. Like you, this energy is domestic and it's ideal for focusing on fixing anything that is broken and even redecorating before the end-of-year festivities. Consider this your cosmic permission to focus more of your time and energy on the ones you love, Cancer.
Leo weekly horoscope
This will be a busy week communication-wise, Leo. Mercury will deliver all the messages that momentarily got lost in cyberspace. This will allow you not only to play catchup, it will open the doors for you to express yourself with either a sibling, your neighbors, or close friends. If you've been working on a paper, pitch, or book, this week's astrology is a golden opportunity for just letting the words flow. You are bound to feel inspired as four planets instigate creative self-expression.
Virgo weekly horoscope
Money is on your mind, Virgo, as three planets now occupy your second house of money. Whether it is asking for a raise, making big financial moves, or getting a loan, this is your week to act as a total of four planets activate this part of your chart. You are now thinking clearly—all you need to do is read the fine print extremely well, due to the confusing Mars-Neptune aspect that will also be in play.
Libra weekly horoscope
It's your season, Libra, and with three planets now in your sign (Sun, Venus, and Mercury), you're feeling yourself. Invitations for celebrations and get-togethers are coming in, most likely keeping you busy. However, save some space for career ambitions this week, as a total of four planets are instigating you to also focus on this area of your life. Under this week's astro-weather, you can either discover a new talent, project, or ambition you wish to pursue.
Scorpio weekly horoscope
Commit to stillness, Scorpio. With a total of four planets now activating your inner life, this is the appropriate week to commit to having a solid meditation practice. Whether it's guided app meditations, candle gazing, or tai chi, by focusing on this part of your life, you're setting yourself up for success for the rest of 2022 and the beginning of 2023. Use this week to search for the meditation type that aligns with you and begin!
Sagittarius weekly horoscope
You're the social butterfly this week, Sagittarius. It looks like you're receiving invitations to private parties but also networking events and by all means, attend. You could be meeting someone who will be critical for your success, not only in your career, but someone who could help you reach a goal that is very personal and important to you. As you work the room, make sure to hand out cards and friend people on social media apps.
Capricorn weekly horoscope
This is a week to go for the gold, Capricorn! Saturn, your ruling planet, receives shiny beams from three other planets, boosting your ability to think and come up with new, groundbreaking ideas. Your money sector also plays a role now, making this a good time to ask for a raise or close an important deal. Have patience, if the raise doesn't come now, it could either come around October 23 or even November 23.
Aquarius weekly horoscope
Devote to a cause, Aquarius! This is a week to remember that your sign brings the archetypes of the Activist, the Inventor, and the Genius, as Saturn and asteroid Vesta in your sign get activated. Getting back in touch with this concept can reawaken your thirst to make the world a better place. Committing to a cause now will help you grow and will guide you in pouring your energy into the right place this fall and winter. Even better, it will bring good karma points your way!
Pisces weekly horoscope
What do you wish the most, Pisces? If there was one thing you could have in your life, what would that be? This week's astrology wants you to sit down and do some soul-searching, as you will soon get the opportunity to manifest it. As you sit down and meditate on this, avoid making a long list of small wishes—what the universe wants is for you to think big! Use this week's Moon in Gemini (Friday and Saturday) to come up with this cherished result.
Cute astrology-themed gifts
Brand
Colour
Price
Refine ☵
Sort By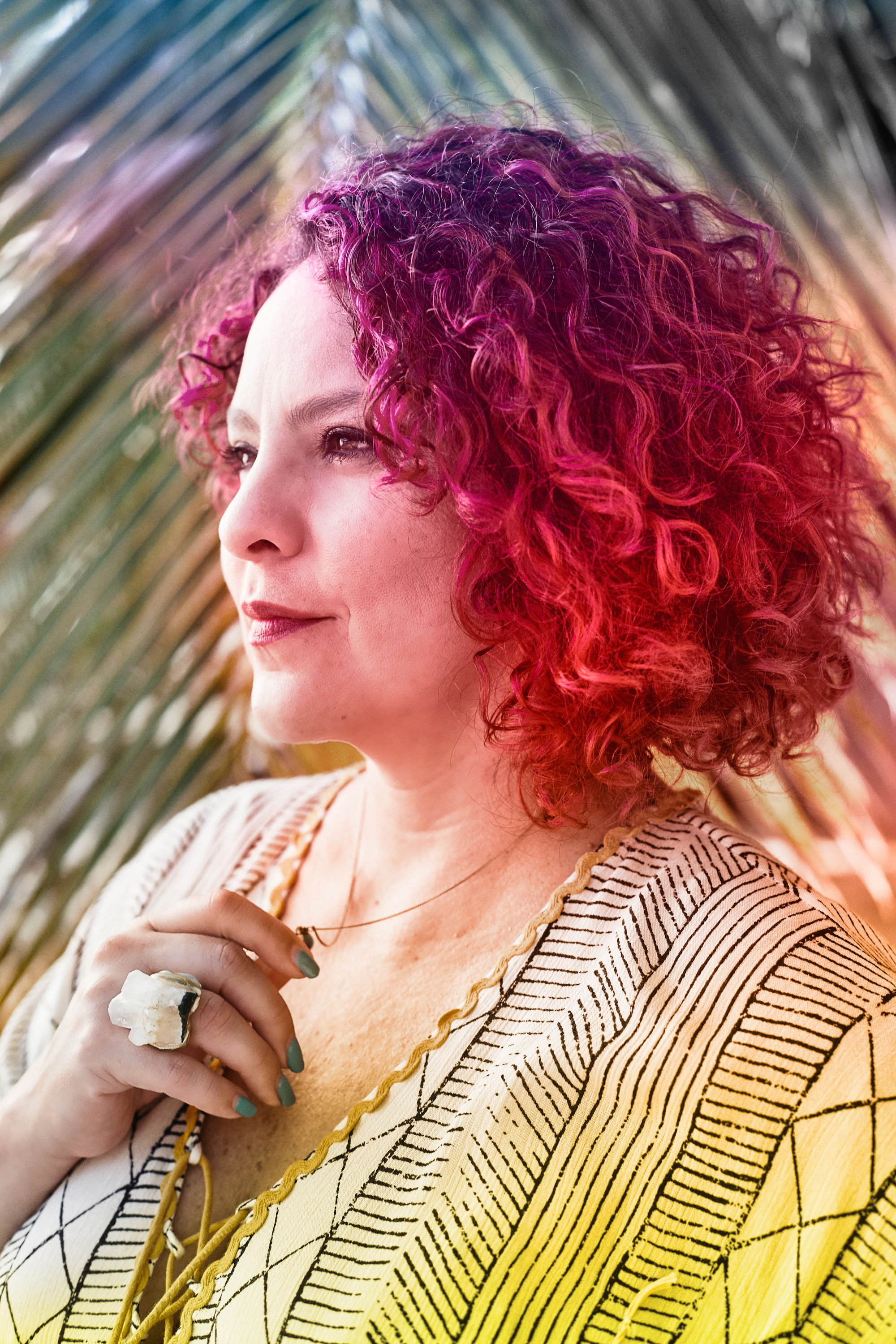 Narayana Montúfar is My Imperfect Life's resident astrologer, responsible for our weekly horoscopes and monthly horoscopes. She's also an artist, writer, and energy healer who finds inspiration in the symbolic language of astrology. An expert in the astrological studies of the Moon, she's the author of Moon Signs: Unlock Your Inner Luminary Power and was featured as one of Medium.com's Authority Magazine 2020's Strong Female Leaders, Destig Magazine's Top Artists to Collect in 2020, and one of Vogue's 13 Astrologers to Follow in 2021.
You can also find her astrological work featured in numerous lifestyle publications like Teen Vogue, Refinery29, InStyle, Brit+Co, Bustle, Pop Sugar, Well + Good, Women's Health, Romper, and more. In her private astrology practice, Narayana's holistic approach seeks to create a positive impact by connecting each one of her clients to the uniqueness of their chart and illuminating their path toward the ultimate state of self-empowerment and self-discovery.