The important October 2022 full moon will affect these 4 zodiac signs the most
Plus, we have an astrologer's take on how all members of the zodiac are going to feel during this time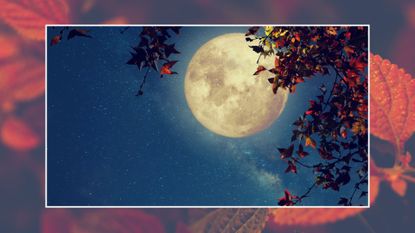 (Image credit: Jakkapan Jabjainai / EyeEm/Getty Images)
The October 2022 full moon—also known as the Blood Moon or Hunter Moon—is right around the corner, preparing to set our Sunday evening aglow.
It's one of the more significant astrology events this year, not just because of the impending eclipse season, but for its spiritual meaning in comparison to its counterparts. You can certainly expect a few differences with this particular lunation.
"There can be a deeply felt release or deeply felt beginning," says astrologer Noush. "Full moons are usually about culminations and endings, but something about this one does inspire a new chapter, and it comes from a place from deep awareness of the self and of others."
Without doubt, the full moon in Aries will be an introspective happening.
"There's something about the full moon, which is also revealing a point of deeper connection to the emotional self, the emotional body and where you pull that self-confidence from," Noush adds. "Something here is really coming out of the woodwork and transforming within yourself."
Ready to do a deep dive into the next full moon? Allow our experts to do the honors—one of our astrology gifts to you, zodiac fans. And, while you're at it, do be sure to have a look at your October monthly horoscope and astro events roundup for the spookiest time of the year. (And if you're looking for a good chuckle, we're partial to these full moon memes!)
An astrologer, creative and crystal enthusiast, Noush believes in the combination of energy healing and practical spirituality to bring meaning into our lives. You can learn more about your cosmic blueprint during an astrology reading with her or shop through an incredible collection of healing crystals @jooncrystals.
October 2022 full moon: all about the Aries full moon 2022
For those who like to plan ahead and keep their 2022 planners in order, the Frost Moon will take place on November 8. The final full moon of the year, the Cold Moon, will take place on December 7.
October 2022 full moon spiritual meaning
This particular moon phase is taking place while a lot of other transits are happening, so the cosmos are certainly going to be busy...and in turn, keep us plenty busy, too.
Mercury will be making an exact trine to Pluto, which stations direct, and Pluto will never pass across this exact point in your chart again, Noush notes. If you have anything at 26 degrees of any of the cardinal signs, there's something here that the moon is trying to not only bring to light (get it?) but transform.
"There's a transformation within your communication and mental activity that is helping to revamp this particular point in your chart," she adds. "It's a good thing, even though it sounds really intense."
Pluto's influence—which might be strong at times—will help you achieve clarity. Plus, the moon's emphasis on emotion will help you embrace that self-confidence within, channeling that Aries spirit! According to astrologer Liz Simmons, we can also feel a little emotional at this time.
"Prepare to feel notably sensitive during the full moon in Aries," she notes. "Luna forms a conjunction with the Wounded Healer, Chiron retrograde in Aries. Since Chiron retrograde can touch upon our innate physical insecurities, frustrations, sexual libido, aggression and assertion, we may feel more vulnerable than usual."
(No need to worry—it's nothing you can't handle.)
Meet the expert: Liz Simmons
Liz is a self-taught astrologer and tarot reader who blends Hellenistic and modern techniques that utilizes the tropical zodiac, Placidus House system and Whole House system. You can book Liz for live astrology readings, tarot readings and written readings, among other services.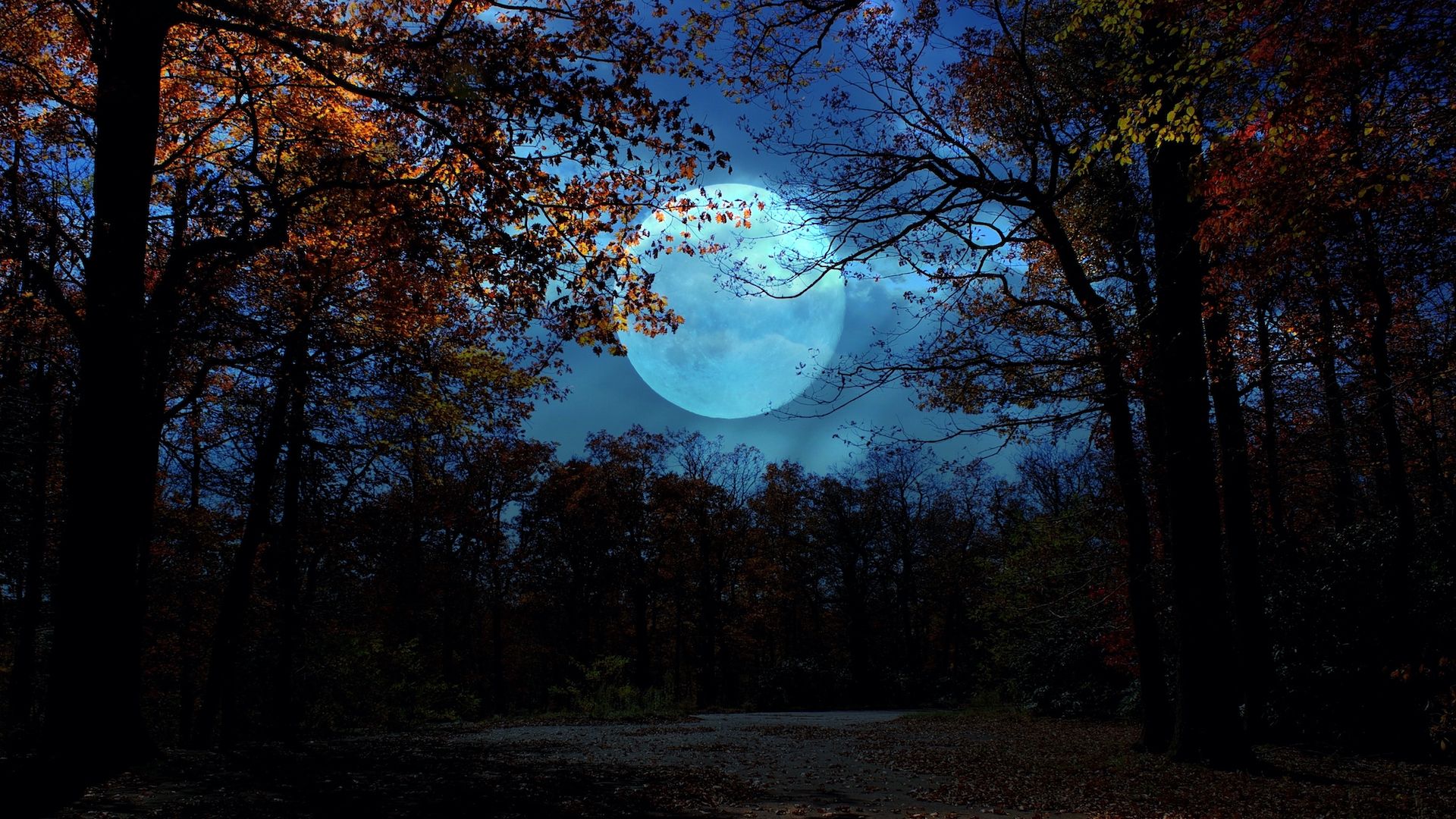 October 2022 full moon history
According to our sister site, Space.com, this particular lunation got its name from the Native Americans because it's the perfect time to harvest before the cold-weather months set in.
Like the leaves on the trees, this full moon will appear orange in color—very fitting for those who love the fall. According to the U.S. Naval Observatory, the moon will become full at 4:55pm ET, but do note at this point, la bella luna will still be under the horizon. You'll need to wait for the sunset to truly make the most out of that autumn hue.
Aries full moon 2022: survival tips
Expect changes emotionally and spiritually, but while there's nothing you can do per se, it's important to embrace a bit of TLC. (That doesn't sound so bad to us! Where do we sign up?)
"Don't overdo it before the full moon," Noush recommends. "Meditate daily, put yourself in a peaceful, mental landscape so that come this full moon, you're able to ride those waves confidentiality rather than letting them swallow you up."
For those who want to take a breather, we've rounded up the best meditation apps to help ground you and keep you centered. Do be sure to also have a look at our tips for journaling for beginners—might as well get those thoughts out on paper rather than keep them bottled in.
If you enjoy working with crystals, Noush suggests getting your hands on Tiger's Eye, as it's about confidence, courage and building a sense of stabilization within yourself. Whether you want to wear a piece of Tiger's eye in a bracelet or carry a stone in your purse, this is the perfect selection for October 9.
(Psst: while you're shopping, have a look at the best full moon products, from crystals to candles and everything in between.)
Aries full moon 2022: challenges
Plenty of things will come to the surface at this time, so expect a bit of an "a-ha" moment.
"The challenges will definitely be in the realization of something about the self that maybe you have been suppressing, maybe something that you have not been completely open to accepting, and integrating whatever is illuminating for you and trusting yourself," Noush says. "On the other side of that card, trust in the process and that independent journey that you're on."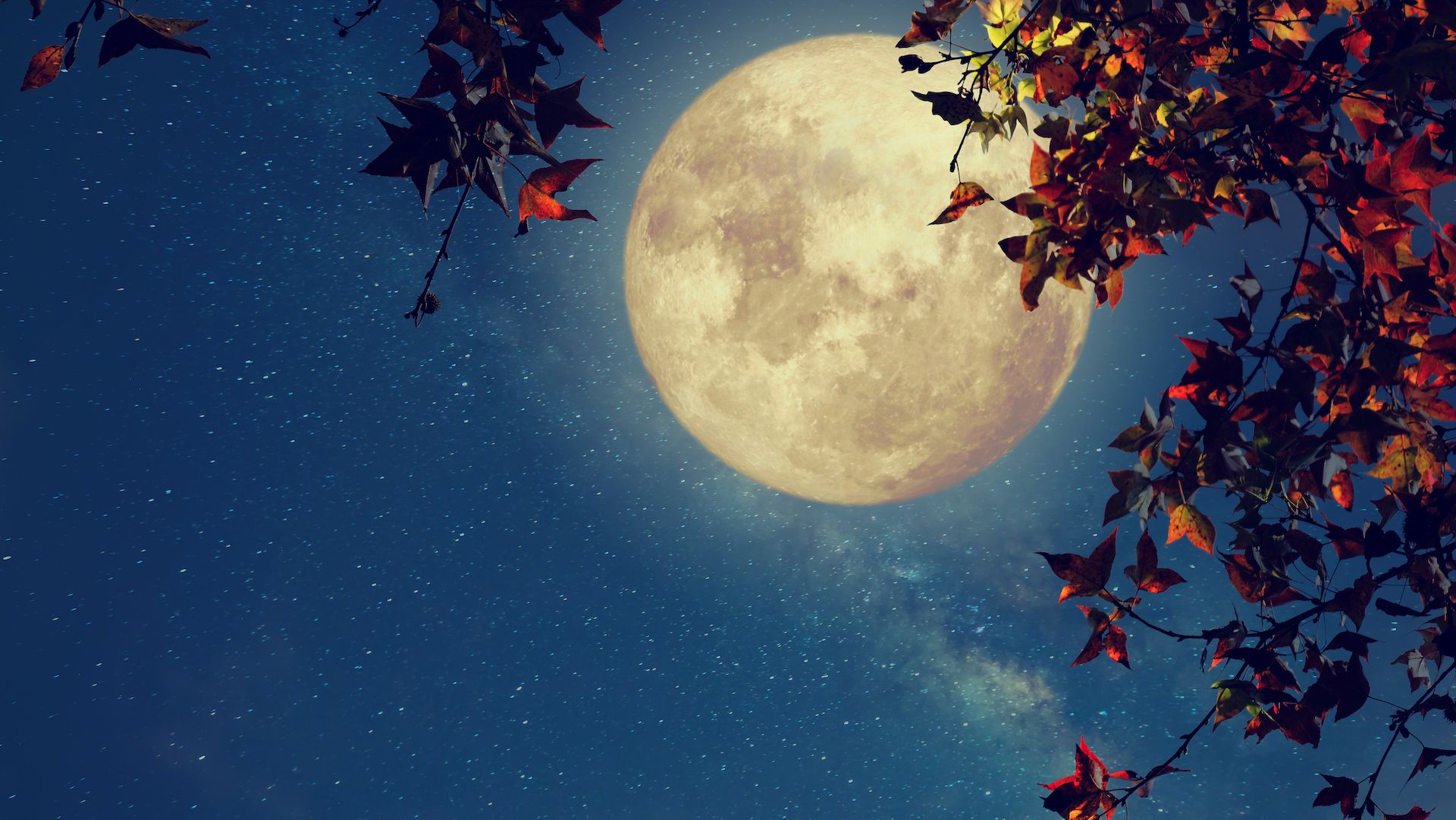 Who will the October 2022 full moon affect the most?
Since the Blood Moon is taking place in Aries, the Cardinal signs—Aries, Cancer, Libra, Capricorn—are the ones who are most likely going to feel the potency of its energy, though la bella luna will have an effect on us all. (Did you suspect it wouldn't?)
"There's a revealing of what's blocking that so that you can start living in that space of deep emotional connection or self-confidence—living in that really independent, warrior space of that Aries energy," Noush says.
Consider it a more serious lunar phase than the September 2022 full moon, which carried a more whimsical, dreamlike energy thanks to Pisces' influence. But that's OK—sometimes we need different things.
"Don't be surprised if you are hit with a wave of intuition or enlightenment as the sextile can bring out an unpredictable spirituality," Simmons said of the September event. The mutable signs (Virgo, Gemini, Pisces, and Sagittarius) around 17 degrees were the ones who were most affected.
How will the October 2022 full moon affect each zodiac sign?
Nebula's astrologer, Patrick Price, decided to do a deep dive into how each member of the zodiac will fare during the Blood Moon. Naturally, we are all ears! Here's a detailed account of whatever everyone can expect come the evening of October 9:
Meet the expert: Patrick Price
Patrick is Nebula: Horoscope and Astrology App's expert specializing in tarot, angel readings and Western astrology. Patrick is a queer man who comes from a gypsy family. Tarot is deeply rooted in his family's culture. He's been doing tarot for the past eight years and astrological readings for the last three years.
Aries: October 2022 full moon
Aries, this is your big moment, so you should definitely embrace and enjoy it! It's your time in the spotlight.
"This will be a perfect time for you to shed a skin, and this is because the October full moon is happening in Aries," Price says.
You're going to take a look at what you want out of life and compare it to what you have now and adjust accordingly. Price says it's akin to shedding a layer of skin and transforming.
"Are your habits and lifestyle building towards becoming this person, or are they holding you back," he asks. "The stars have truly aligned for you to take stock and focus on what it is you want."
Are you ready to tackle what needs to be done?
Taurus: October 2022 full moon
Taurus has been laser-focused on financial situations. While that may seem unusual—perhaps even inappropriate during a moment of reflection—rest assured that you're right where you need to be, Taurus—Price insists.
"Our mindsets around money affect so many other areas of our life, so start unpicking your self-limiting beliefs around money and watch other areas of your life fall into place, too," Price says.
Should the current climate make you feel a bit on edge—as it has done to us all—check out our expert-backed financial wellness tips and subscribe to one of our go-to personal finance podcasts for more ways to manage your money.
Gemini: October 2022 full moon
Now is the time to dig deep and grow, Gemini, but this doesn't necessarily mean things will be easy. Sometimes we have to feel a bit uncomfortable in order to make changes.
"The full moon is giving you a chance to dig deep and reflect upon any past trauma which may be holding you back," Price says. "This should not be a scary or overwhelming process, you just need to start small, perhaps with spiritual practice such as meditation, and allow your mind to zoom in on things that were said or done that hurt at the time but which you still hold onto."
He continues, "Allow your mind to zoom in on things that were said or done that hurt at the time but which you still hold onto. You can begin to make peace with these things once you know what they are."
Cancer: October 2022 full moon
Cancer will have a moment to reflect on their current professional situation, which might seem daunting given that 2022 left them a bit overwhelmed and unsure of what to pursue. Now this is the moment to change that uncertainty.
"It is time to be a boss bitch, and claim the power within," Price says. "You are in control of your destiny, 100%. The choices you make now will affect where you are professionally in the coming months."
Where do you see yourself? What do you truly want out of your career? Now is the time to tidy up that résumé, Cancer. And, when the time comes and you're finally sitting in that new office, here are five things to do on the first payday of your new gig.
Leo: October 2022 full moon
Oh, our lovely dramatic Leo. You're a showstopper, even when the universe tries to challenge you. Nothing will get in the way of your lead role mentality.
"The stars may be throwing you a few curve balls but that is totally okay, because you already have the skills and emotional maturity to deal with whatever it is that comes up," Price says. "Do not fear a challenge, welcome it and use it as an opportunity to display to the universe just how level-headed you can be."
Virgo: October 2022 full moon
You're likely going to be facing a few decisions here and there, Virgo, but don't let that overwhelm you. Embrace the options! (We know that's challenging for you, but trust us on this one.)
"Remember, before making any decisions, you have the right to be able to take your time and weigh up the pros and cons," Price says. "Have faith enough in yourself to know that whatever you choose is the right option for you right now."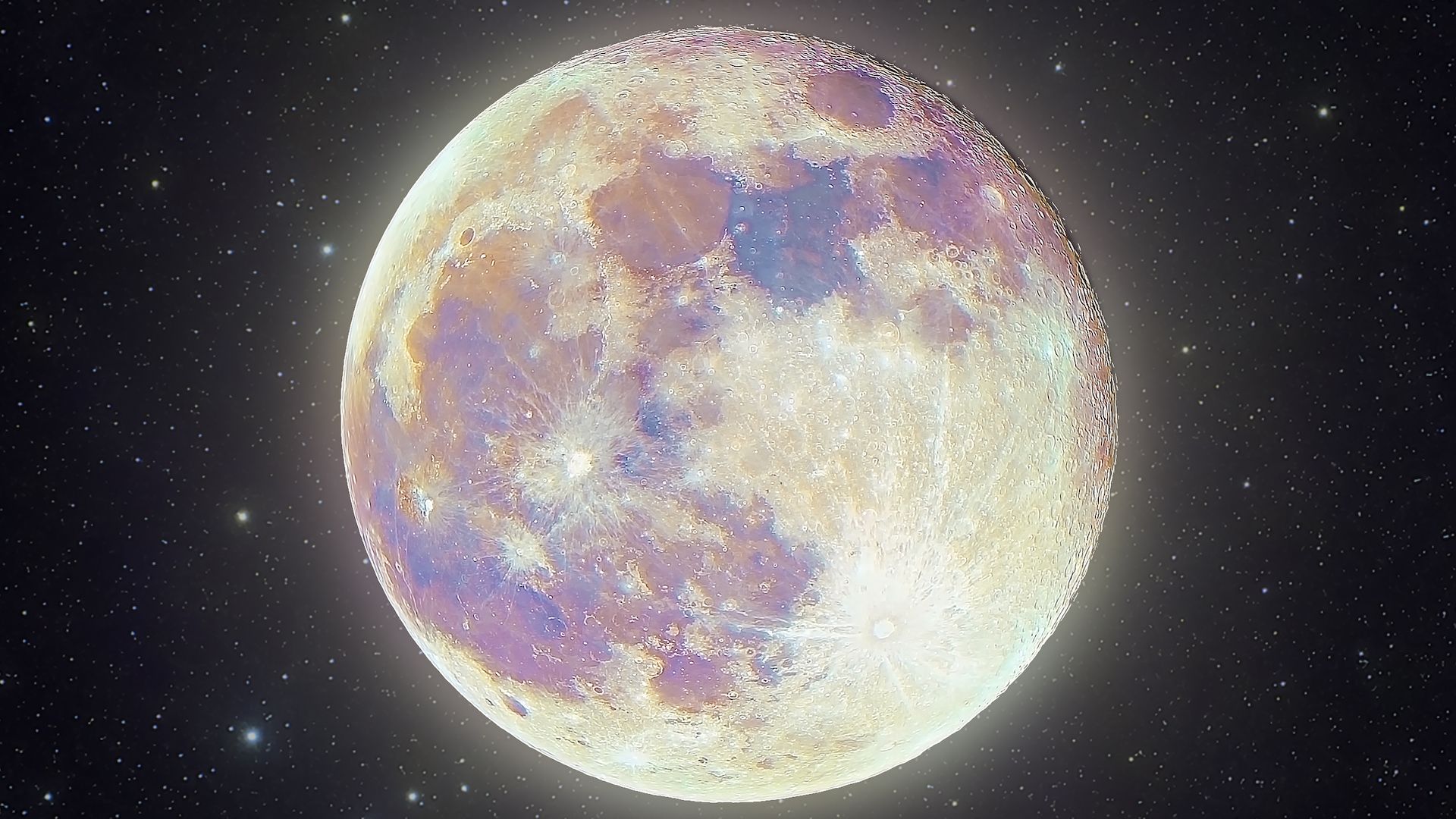 Libra: October 2022 full moon
Some things in your life might feel out of sorts, Libra, but now is the time to seek harmony and balance.
"You may have found yourself partying a lot but neglecting your career. You may have found you are watering your friendships but neglecting your family. Whichever area of your life feels unbalanced, it is time to tip the scales back," Price says.
Don't feel intimidated: you'll be able to get where you need to be in no time.
Scorpio: October 2022 full moon
Wealth doesn't necessarily have to do with your pocketbook, Scorpio.
"It is important for you to have a very clear image of what that word means to you personally, as the energy being sent your way over the full moon is all about attracting wealth into your life," Price suggests. "Once you have a clear image of what it would mean to be a wealthy person, you can start working towards those things."
Does that have to do with your career, relationships, home life or perhaps a combination of them all? However you define wealth, now is the time to dig deep.
Sagittarius: October 2022 full moon
Don't take that all-or-nothing mentality, especially when it comes to your health, Sagittarius.
"Either you will have been eating great food and working out regularly, or you will have been totally neglecting yourself," Price says. "Whichever it is, the full moon offers a clean and cleansing energy that is amazingly useful to get your healthy habits back in order and to a point where you feel good—that is the main thing."
(If you're curious about the best fitness routine for your age, fitness experts weigh in on what you need to do.)
Capricorn: October 2022 full moon
This member of the zodiac has a lot to look forward to during this lunation, so embrace it and be thankful all that you've already been blessed with.
"Focus on the positive aspects in your life this full moon, Capricorn, and understand that these areas of your life are what bring you joy," Price says. "Work on expanding areas and energies by noticing the opportunity that is being presented all around you to do so. When opportunity knocks, we only hear it if we are listening, so make sure to be tuned into a higher frequency—one that is actively looking for new opportunities and a chance to grow."
Aquarius: October 2022 full moon
You can be a little selfish, Aquarius—it's OK. In fact, it's actually encouraged during this new moon.
"It is not a selfish thing to make sure your needs are met before you start running around and making sure everyone else is okay," Price says. "Whilst you may have feelings of guilt around them, the full moon offers you a chance to let go of that."
He continues, "You are the main priority in your life, if you cannot take care of yourself, then you certainly will not be able to care for others. Remember my favorite saying: 'You cannot pour from an empty glass.'"
Pisces: October 2022 full moon
You have no intention of asking for help, Pisces, but that's not realistic—or encouraged. Sometimes you need a loved one to lean on every once in awhile.
"Many of you have gotten to the point where you cannot even imagine yourself asking for help because you have associated it so much with failure," Price says. "This is not the case, friends. You have many people who love you and want to help, you just need to give them the opportunity."
He adds, "There are things in this life we cannot do alone, and every individual has different strengths, so find the bravery to ask for help and be amazed at how many offers come back."
Ready for the next lunation, friends? Reach for the moon water and make the most of what the celestially energy has in store.
And a look ahead: the next new moon will arrive on October 25.
"This new moon is special since it doubles as a partial solar eclipse," Simmons says. "Considering that new moons represent new cycles, the ecliptic influence suggests that fated yet unpredictable events will unfold over the next six months."
Cute astrology-themed gifts
Brand
Colour
Price
Refine ☵
Sort By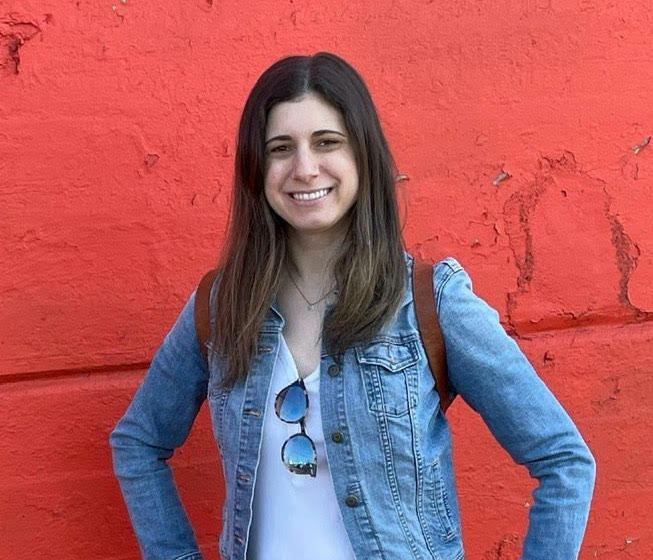 Need a TV show recommendation? Maybe a few decor tips? Danielle, a digital news writer at Future, has you covered. Her work appears throughout the company's lifestyle brands, including My Imperfect Life, Real Homes, and woman&home. Mainly, her time is spent at My Imperfect Life, where she's attuned to the latest entertainment trends and dating advice for Gen Z.
Before her time at Future, Danielle was the editor of Time Out New York Kids, where she got to experience the best of the city from the point of view of its littlest residents. Before that, she was a news editor at Elite Daily. Her work has also appeared in Domino, Chowhound, and amNewYork, to name a few.
When Danielle's not writing, you can find her testing out a new recipe, reading a book (suggestions always welcome), or rearranging the furniture in her apartment…again.