What your choice in jewelry says about you
Jewelry: are you forever buying big pieces of bling or maybe you prefer more subtle styles, find out what jewelry you wear really means...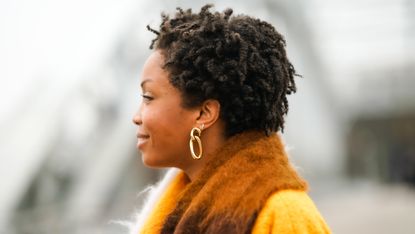 (Image credit: Photo by Edward Berthelot/Getty Images)
Jewelry is one of our many passions, especially when it comes to sustainable jewelry. And, there's nothing that we love more than adding a new piece to our already growing collections.
Whether it's one of the best huggie earrings or a timeless necklace as part of our capsule wardrobe, they are an easy way to instantly update your outfit.
It now turns out that the jewelry we wear can often reflect our personality—showing people what kind of person we are and give a clue to our values.
So if you're wondering what your choice in jewelry says about you, 64Facets give their expert views...
Minimalism and simplicity
The simple pieces that may occupy your neck, ears, fingers imply a personality that is driven by focus and prone to calmness and clarity. Having one set goal at a time is reflected in how you wear your sleek and tidy pieces.
Ornate and traditional
These kinds of pieces reflect a sense of charm in a person who takes pride in how their image can draw people in. Usually worn with a toned-down outfit, are the perfect introduction to your fun and bubbly personality. While your personality may come first, the foundations it's built upon are just as beautiful.
Glowing gemstones
Colour is your passion and being adored is your goal. Enchanting gemstones are the centrepiece of your look and are often worn with something that will wow just as much. These pieces accentuate your vibrancy and willingness to wear your confidence instead of keeping it hidden.
Swirling and sultry
Winding jewelry, often worn loosely and low-down, are usually not just worn for exterior purposes. These kinds of pieces are an extension of your every move, with pieces that wrap around your body to enhance the feeling of your own skin. The entire ensemble will be sure to catch the eyes.
So now you've found your perfect match, why not use this as your go-to for buying that timeless piece for someone special.
And if you've got tonnes of necklaces, earrings or bracelets make sure you know how to clean your jewelry pieces make them dazzle for longer.
The My Imperfect Life team is all about helping you navigate your world. We bring you the latest on fashion, beauty, travel and wellness so you can live life on your terms.