How to clean your jewelry pieces
Polish your pieces to perfection using these expert tips...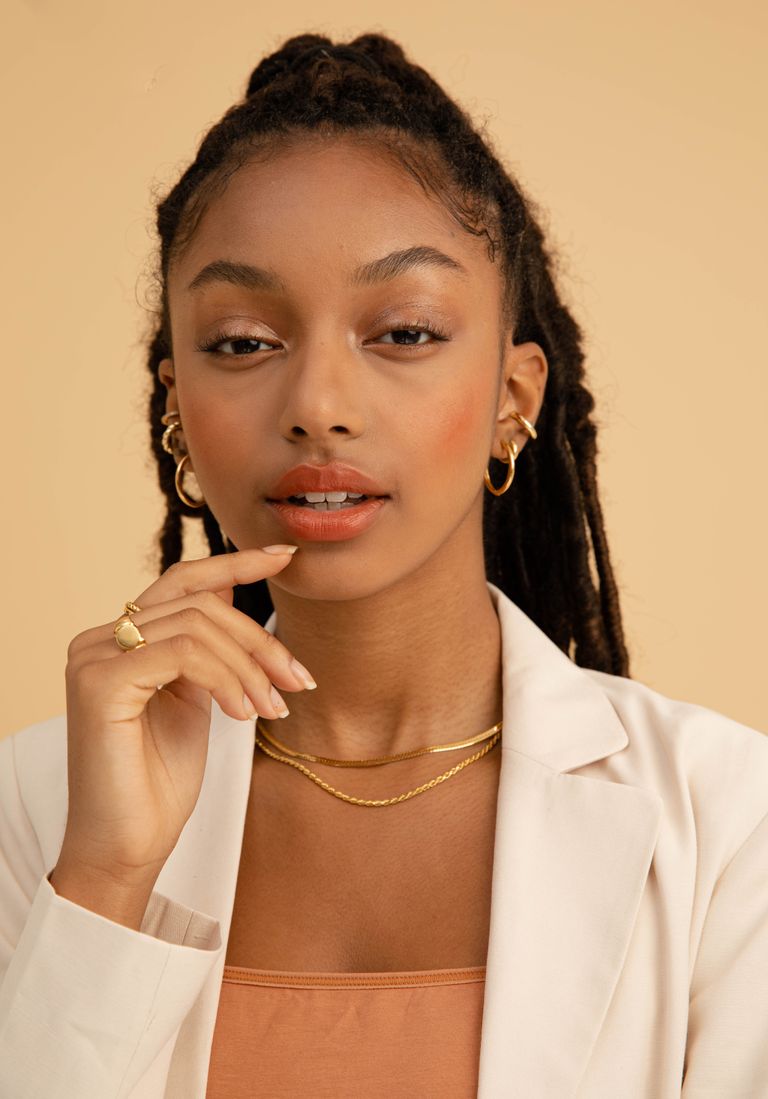 (Image credit: Astrid & Miyu)
How often do you clean your jewelry? If we're honest with ourselves, it's probably not as often as we should be.
Whether its an every day necklace or a pair of earrings you only wear on special occasions, most experts say that we should all be polishing up our pieces at least once a week.
Yes, we know - it sounds a bit excessive, but despite how clean your jewelry may look, you'll be surprised at how much invisible dirt can build up on them on a daily basis - especially on those staples worn more frequently.
So, to help you get started we've gathered some useful tips on how to clean your jewelry at home. Believe it or not, it's a lot easier than it seems once you know what you're doing and you have the right cleaning products for the specific type of jewelry you're working with, be it silver, gold or pearls.
We've broken down what works for each jewelry type with some special help from experts in the field, so listen up and take notes...
How to clean gold
You may think cleaning your gold (or any other jewelry) with a microfiber cloth or any other chemically soaked cloth is doing the job, but experts at popular jewelry brand Astrid & Miyu have warned us off it. "We recommend cleaning your jewelry very carefully using a soft and non-abrasive cloth to bring back the shine that may have been lost with wear," they say. "We don't recommend using any of the harsh chemicals you find in treated jewelry cloths, so stay away from those."
You should also always avoid direct contact with chemicals found in perfume, hand sanitizer and other cosmetic products in general as these can mark both gold and silver jewelry.
When it comes to gold specifically, the easiest and most effective way to clean it is by simply using hot, soapy water.
How to clean silver
Cleaning silver is much like cleaning gold. London-based jewelry brand Heavenly Necklaces are experts on all things sterling silver and say: "We've found the best silver dip is Hagertys Silver Polish which we decant into a little bowl. You can then literally drop the silver jewelry into it and it will remove most marks and tarnishing stains.
With silver and real gold jewelry (especially rings which build up grime in the long term) you can use warm water, a toothbrush and washing-up liquid and gently scrub between the fastenings and stones. With all these metals we also use a jewelry polish cloth which are a lot like the cloths you can use to clean your sunglasses. They are widely available and not expensive."
How to clean pearls
Cleaning pearls can be a little different as they are much more sensitive and should therefore be dealt with even more delicately. Although the method you use very much depends on the quality of your pearls.
For instance at Olivia and Pearl, they have pearls from oysters and freshwater mussels that are carefully selected for our pieces and therefore require no soap or chemicals when cleaning. "Pearls are porous and sensitive in nature (just like us!) and should be washed in warm water only," they say.
However at Astrid & Miyu, they suggest avoiding direct contact with water. "We recommend that our pearl jewelry, whether that's our rope & pearl pendent necklace or pearl shell huggies should just be cleaned with a cloth and soapy water and not by putting the pearl directly in the water. This way we can ensure to gently remove any dirt and not fade the shine of the pearls"
When shopping for pearls, it is important to ask the specific brand it was purchased from what they suggest is the best method for cleaning their product. That way, you can't go wrong.
Sagal is a journalist, specialising in lifestyle, pop culture, fashion and beauty. She has written for a number of publications including Vogue, Glamour, Stylist, Evening Standard, Bustle, You Magazine, Dazed and Wonderland to name a few.