Everything leaving Netflix in May 2022
Want to know what's leaving Netflix US & UK in May 2022? It might upset you so consider this a warning...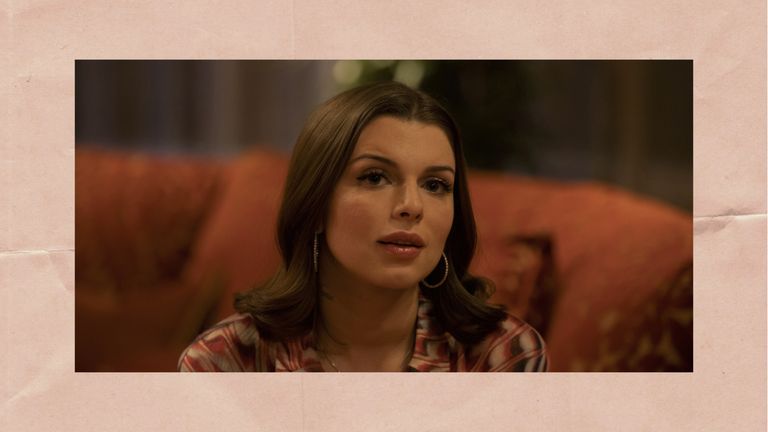 (Image credit: Netflix)
Wonder what's leaving Netflix this month? We hate to see it but every now and then, the streaming service decides to get rid of some of its content before introducing a new batch of TV series, movies, and documentaries for us to enjoy (and so we can look forward to all that's new on Netflix). But why?
Well, Netflix licenses its content from third-party providers and that license only lasts for a limited amount of time which is why they have to get rid of content as soon as its expiration date is up.
Sure, it all makes sense but that doesn't mean we have to like it, especially when we have to kiss goodbye to some of our favorite movies. This month, the US version of the platform will be parting ways with a biggie: Uncut Gems (or Uncut Jahms rather) will be leaving the platform on May 25th. Meanwhile, the UK version of the streamer will also be kissing goodbye to favourites including romcoms like Friends with Benefits and Bridesmaids, so it's not the best month for movie lovers!
But rest assured, we still have the likes of Selling Sunset (opens in new tab) and Bling Empire (opens in new tab), which is back for season two this month, to keep us busy in May.
Here's the full list of everything leaving Netflix this month...
Everything leaving Netflix US in May 2022
May 1
Colony (Seasons 1-3)
Hoarders (Season 11)
WWII in HD (Season 1)
StartUp (Seasons 1-3)
The Clovehitch Killer
Eye in the Sky
Rosario Tijeras (Mexico): Seasons 1-2
Shot Caller
May 25
Uncut Gems
Battleship
Bill Burr: You People Are All the Same
Chloe
Closer
Coach Carter
Dennis the Menace
Downton Abbey (Series 1-6)
Final Destination 3
Final Destination 5
Free Willy
Hairspray
Happy Endings (Seasons 1-3)
Happy Feet
I Know What You Did Last Summer
I Still Know What You Did Last Summer
New Year's Eve
Sniper: Legacy
Stardust
Sucker Punch
Teenage Mutant Ninja Turtles
Teenage Mutant Ninja Turtles II: The Secret of the Ooze
Teenage Mutant Ninja Turtles III
Teenage Mutant Ninja Turtles: The Movie
The Blind Side
The Devil's Advocate
The Disaster Artist
The Final Destination
Top Gun
Wild Things
Zoolander
Everything leaving Netflix UK in May 2022
May 1
3 Ninjas Kick Back (1994)
A Christmas Star (2015)
A YELLOW BIRD (2016)
Ace Ventura: Pet Dectective (1994)
Belly (1998)
Below Deck (3 Seasons)
Blue Streak (1999)
Center Stage(2000)
The Choice
Darc (2018)
Dawson's Creek (6 Seasons)
Dolapo is Fine (2020)
Drag Me to Hell (2009)
Faster (2009)
Fatal Deceit (2019)
Fire in the Blood (2012)
First Knight (1995)
Four Brothers (2005)
The Fourth Kind (2009)
The Frankenstein Chronicles (1 Season)
Friday the 13th (2009)
Friends with Benefits (2011)
Funny Girl (1968)
Ghost Rider (2007)
He Even Has Your Eyes (2016)
JFK: The Making of a Presdie
Kindred Spirit (2019)
Laatu (2018)
Lineage of Lies (2019)
Loev (2015)
The Model of Murders (2019)
Monthly Girl's Nozaki Kun (1 Season)
Mostly Sunny (2016)
Poisonous Protege (2019)
Premonition (2007)
Red Tails (2012)
Resident Evil: Damnation (2012)
Resident Evil: Degeneration (2008)
School of Rock (2003)
The Song of Names (2019)
Tamara Drewe (2010)
Thirteen Ghosts (2001)
May 2
Boys Over Flowers (1 Season)
Iris (2009)
May 3
One Day: Justice Delivered (2019)
May 4
Jumanji: The Next Level (2019)
Lo más sencillo es complicarlo todo (2018)
May 5
Baby Driver (2017)
First Sunday (2008)
Resident Evil: Vendetta (2017)
S.W.A.T.: Under Siege (2017)
Wild Things (1998)
May 6
Ordinary Love (2019)
Who You Think I Am (2019)
May 7
Action Replay (2010)
Andaz Apna Apna (1994)
May 8
Craig Ross Jr.'s Monogamy (2019)
May 9
The Curse of La Llorona (2019)
Gatoa 2: Rise of the King (2018)
May 12
Merata: How Mum Decolonised the Screen (2018)
May 13
Andaleeb El Dokki (2007)
Can't Complain (2007)
The Delivery Boy (2018)
Let's Dance (2006)
Life's Speed Bump (2006)
Mr. Romantic (2009)
My Horrible Grandma (2012)
Sorry To Disturb (2008)
The Student Cop (2004)
What's Up? (2006)
X Large (2011)
May 15
3000 Miles to Graceland (2001)
Bakugan: Battle Planet (1 Season)
Chamtkar (1992)
The Devil's Mistress (2016)
Kabhi. Haan. Kabhi Naa (1994)
Lupin the 3rd: The Castle of Cagliostro (1979)
Parasyte: The Maxim (1 Season)
Ram Jaane (1995)
The Real Housewives of New York (2 Seasons)
Saint Seiya: The Lost Canvas (1 Season)
Saints & Strangers (1 Season)
South Park (2 Seasons)
Strangers from Hell (1 Season)
The Wiggles (2 Seasons)
May 16
9 (2009)
The Adventures of Rocky and Bullwinkle (2000)
American Gangster (2007)
An American Tail: Fievel Goes West! (1991)
Apollo 13 (1995)
Bruno (2009)
Bridesmaids (2011)
Candyman (1992)
Cape Fear (1991)
Curious George 2: Follow That Monkey! (2009)
Curious George 3: Back to the Jungle (2015)
Dad's Army (2016)
Don't Be a Menace to South Central While Drinking Your Juice in the Hood (1996)
The Doors (1991)
Endless Love (2014)
Fear (1996)
Gladiator (2000)
Gypsy: Live from the Savoy Theater (2015)
Hard Target 2 (2016)
Highlander (1986)
Hop (2011)
Hwarang! (1 Season)
I Believe in Miracles (2015)
ID2: Shadwell Army (2016)
Intolerable Cruelty (2003)
It's Kind of a Funny Story (2010)
Jaws (1975)
Laid in America (2016)
Les Miserables (2012)
Love Actually (2003)
Love in the Moonlight (1 Season)
Miss Saigon 25th Anniversary Performance (2016)
Mr. Bean's Holiday (2006)
Nanny McPhee (2005)
Nanny McPhee and the Big Bang (2010)
Notting Hill (1999)
The Nutty Professor (1996)
One Day (2011)
Pitch Perfect (2012)
Pokemon Detective Pikachu (2019)
The Producers (1 Season)
The Purge (2013)
The Purge: Anarchy (2014)
The Road to El Dorado (2000)
Safe House (2012)
Siren (2016)
Twins (1988)
Uncontrollably Fond (1 Season)
The Wildling (2016)
Zero Dark Thirty (2012)
May 19
Over the Hedge (2006)
May 20
Anchor Bay (2010)
Black Christmas (2019)
Especial 20 anos Futbol de Primera (2020)
Second act (2018)
May 21
Bye Bye London (1981)
Fifty Year Old Teenager (1996)
Lock Your Girls In (1982)
The Married Couples (1981)
No Longer Kids (1979)
Raya and Sakina (1984)
Sayed the Servant (1985)
The School of Mischief (1973)
The Witness Who Didn't See Anything (1976)
May 22
Living in Bondage: Breaking Free (2019)
May 23
Ares (2016)
The Girl with the Dragon Tattoo (2011)
May 24
Hyper Hardboiled Gourmet Report (2017)
May 25
Yes, God, Yes (2020)
May 26
7 Yards: The Chris Norton Story (2021)
Exorcist: The Beginning (2004)
Raees (2017)
May 27
The Cat in the Hat Knows a Lot About That! (2012)
Echo in the Canyon (2019)
May 28
American Idol (1 Collection)
Sagal is a journalist, specialising in lifestyle, pop culture, fashion and beauty. She has written for a number of publications including Vogue, Glamour, Stylist, Evening Standard, Bustle, You Magazine, Dazed and Wonderland to name a few.