Everything leaving Netflix in March 2021
Want to know what's leaving Netflix US in March 2021? It might upset you so consider this a warning...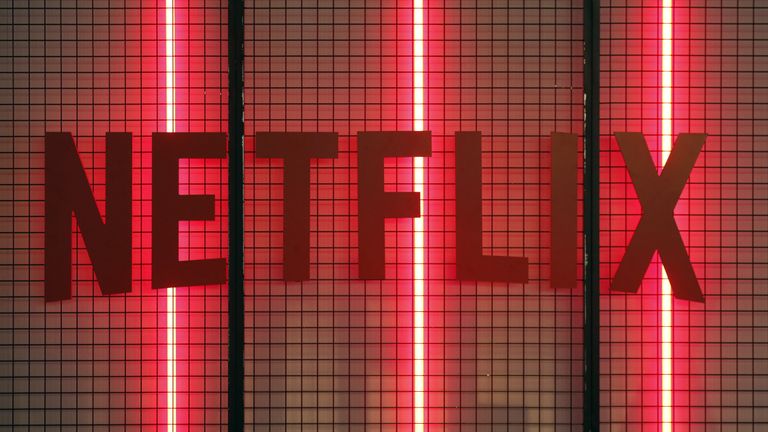 (Image credit: Chesnot/Getty Images)
Wonder what's leaving Netflix US this month? We hate to see it but every now and then, the streaming service decides to get rid of some of its content before introducing a new batch of TV series, movies and documentaries for us to enjoy (and so we can look forward to all that's coming to Netflix). But why? 
Well, Netflix licences its content from third-party providers and that license only lasts for a limited amount of time which is why they have to get rid of content as soon as its expiration date is up. 
Sure, it all makes sense but that doesn't mean we have to like it. Especially when we have to kiss goodbye to some of our favourite movies. This month, the platform will be parting ways with the Oceans franchise, as it removes Ocean's Eleven, Ocean's Twelve and Ocean's Thirteen. Netflix is  sadly also getting rid of some other Hollywood classics including Good Fellas and A Walk to Remember. 
But rest assured - some of your recent faves are staying put, including Firefly Lane and  Bling Empire. both of which we're patiently waiting for news of a second season. 
Here's the full list of everything leaving Netflix this month... 
Everything leaving Netflix in February 2021
1 March 
2 Alone in Paris (2008)
28 Days (2000)
A Perfect Ending (2012)
A Walk to Remember (2002)
All About the Benjamins (2002)
Always a Bridesmaid (2019)
An Interview with God (2018)
Are We There Yet? (2005)
Basic Instinct (1992)
Don Verdean (2015)
Easy A (2010)
GoodFellas (1990)
Gran Torino (2008)
Haunting on Fraternity Row (2018)
Haywire (2011)
Kill Hitler! The Luck of the Devil (2015)
LA 92 (2017)
Little Nicky (2000)
My Little Pony Equestria Girls: Friendship Games (2015)
Night Fare (2015)
Ocean's Eleven (2001)
Ocean's Thirteen (2007)
Ocean's Twelve (2004)
Retribution (2015)
Room for Rent (2017)
Saving Mr. Banks (2013)
Servant of the People (Season 1)
Shuddhi (2017)
Sleepover (2004)
The Gift (2015)
The Guild (Season 1)
Wakefield (2016)
4 March 
7 March  
Hunter X Hunter (Seasons 1-4)
Jojo's Bizarre Adventure (Seasons 1-2)
9 March
Apollo 18 (2011)
Rattle the Cage, aka Zinzana (2015)
The Young Offenders (2016)
10 March 
11 March 
14 March  
Dean (2016)
East Side Sushi (2015)
The Assignment (2016)
The Outsider (2019)
Tortilla Soup (2001)
17 March 
Deep Undercover (Seasons 1-3)
Silver Linings Playbook (2012)
18 March 
Forget Me Not (Season 1)
Timeless Season (Season 1)
The Adjusters (Seasons 1-2)
The Beat (Season 1)
21 March
Days We Stared at the Sun (2 Seasons)
Wake Up (2 Seasons)
23 March