Who dies in 'You' season 3?
Joe Goldberg is back and that means gore galore. Here is everyone who dies in 'You' season 3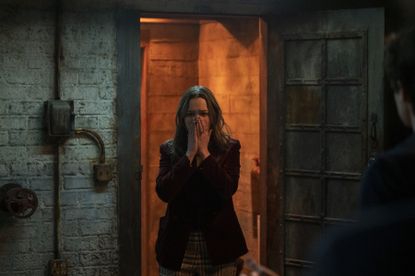 (Image credit: JOHN P. FLEENOR/NETFLIX)
With new episodes comes the inevitable question: Who dies in You? Season 3 premiered on Friday, October 15, and with it came a fresh batch of murders. And that batch is big because it looks like fatherhood didn't help Joe Goldberg change his psychopathic ways. He's as homicidal as ever, and let's not forget his wife Love doesn't mind getting her hands dirty either.
Whether you've already raced through season three and want a recap of all of the gory goodness it offers, or you simply can't wait and want to check if your favorite character makes it out of the Netflix show alive or not, let's unpack this murderous bag the new season handed us.
*Warning: There will be many, many spoilers ahead!*
---
---
Who dies in 'You' season 3?
What happens to Love, or Theo, or Marianne? Read on!

*Seriously, so many spoilers ahead*
Does Natalie die in 'You' season 3?
Yes! If you thought Natalie Engler, Joe and Love's neighbor and Joe's new secret obsession, would make it to the end of the season, you were wrong—in fact, she didn't even make it through the whole episode. Not only does she die in the very first episode of this season, she is the first character to die in season 3, sadly meeting the same fate as Beck and Candace.
This murder is not down to Joe though, as it is actually Love's doing. You know how jealous she gets. Thinking that Joe and Natalie are having an extramarital affair, Love kills Natalie after she discovers that her husband is hiding a keepsake box of Natalie's belongings (including a pair of her underwear, ew!) in a vent in their garage.
Love asks real estate agent Natalie to give her a tour for a potential bakery space, but then kills her with an axe and then buries her in the woods before moving her body to a pit that's going to be filled by concrete once she finds out about the ring she wore that tracks her whereabouts.
Yep, such a violent death for dear old Natalie. Next!
Does Gil die in 'You' season 3?
Yes, father of two Gil hangs himself.
The first bit of Gil's tale is a bit ironic considering we're still in a pandemic that depends on vaccination, as after Joe and Love's baby Henry is hospitalized with a severe case of measles. Gil tells Love that he doesn't believe in vaccines and that his unvaccinated children must have passed the measles on to Henry. Sounds like a perfect thing to tell a murderer, no? An angry Love whacks Gil with a rolling pin and traps him in the glass cage in the basement of her bakery.
After Gil wakes up, Joe and Love realize they need a bit of leverage so he won't tell anyone about what happened. They find out that Gil's son Alan sexually assaulted several women while in college and that his wife, Margaret, had paid the families off. When Gil learns this, he hangs himself in the cage and dies.
That's not the end of his tale though, as Love uses the hanging to her advantage and frames Gil for Natalie's death by taking him back to his own home, writing a letter admitting to having an affair with Natalie and killing her, and then staging his suicide. She also puts Gil's fingerprints on the weapon she used to kill Natalie and plants it in the woods, which is then found by a search team.
---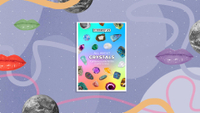 ---
Does Marianne die in 'You' season 3?
After the short-lived Natalie, librarian and single mother Marianne becomes Joe's new obsession. Joe persuades Marianne to leave the neighborhood for a better life for her and her daughter. Before Marianne leaves, however, Love texts her from Joe's phone and invites her to their house, all while Joe is in the other room paralyzed after being injected by Love and unable to speak.
When Marianne arrives, jealousy rears its ugly head again and Love questions her about her relationship with Joe. Love plans to kill Marianne, until she finds out that she has a daughter. which allows Marianne to escape. However, the finale sees Joe in Paris as he vows to find Marianne.
Does Ryan die in 'You' season 3?
Ryan is Marianne's abusive ex and the father of her daughter. He dies in episode 9 by the hands of Joe—we all know how protective he gets of those he's obsessed with.
Does Love die in 'You' season 3?
Love Quinn, Joe's wife and who we see to be the real murderer of the season, dies in the final episode of You season 3. After Love paralyzes Joe and invited Marianne to the house intending to kill her, Love realizes after talking to Marianne that Joe has turned her crazy. Her solution to this problem is to sharpen a knife to kill Joe, but before she can do so, Joe overpowers her and stabs her with a fatal dose of wolfsbane.
Joe then has Love confess to Natalie's murder by sending a mass email to the community, and also places a box filled with Gil's tooth and ID next to Love's body to frame her for his murder, which we know was actually a suicide.
To add fuel to the fire—literally—Joe bakes two of his own toes into a pie before burning his house down with Love inside to make it seem like she killed them both . Talk about a crazy set of people!
Does Matthew die in 'You' season 3?
Matthew Engler, Natalie's husband and Theo's father, survives to see the end of the season. He's last seen going off to find Theo in the hospital.
Does Theo die in 'You' season 3?
Nope, Matthew's son and Natalie's stepson survives to see the end of the season, even after developing a romantic connection with Love and her hitting him over the head with a metal kitchen mixer. He's last seen in the hospital where he eventually reunites with Matthew.
Do Sherry and Cary die in 'You' season 3?
Sherry and Cary are another set of survivors, though it was a very close call after they overheard Love confess to Natalie's murder and Love dragged them into a glass cage in the basement of her bakery.
By the end of the season, Sherry and Cary are famous, as they use the experience to do a TED Talk promoting their new book, Caged: A Radical Couple's Therapy Technique. We have no words.
Does Joe die in 'You' season 3?
Joe Goldberg is very much still alive at the end of You season 3 and when we last see him is in Paris looking for Marianne.
As we said there is a serious amount of murder in this season of You but what else did you really expect?
Liv is a freelance journalist currently studying English at university. She loves covering everything from entertainment and politics to lifestyle and travel. As well as writing for My Imperfect Life, Liv has bylines in The Times, HuffPost, Den of Geek, Bustle The Metro and The Bookseller.