Who is Crystal Minkoff? Meet the Real Housewives of Beverly Hills' new addition
Fans are asking, "Who is Crystal Minkoff?" after the RHOBH season 11 premiere. Let us introduce you!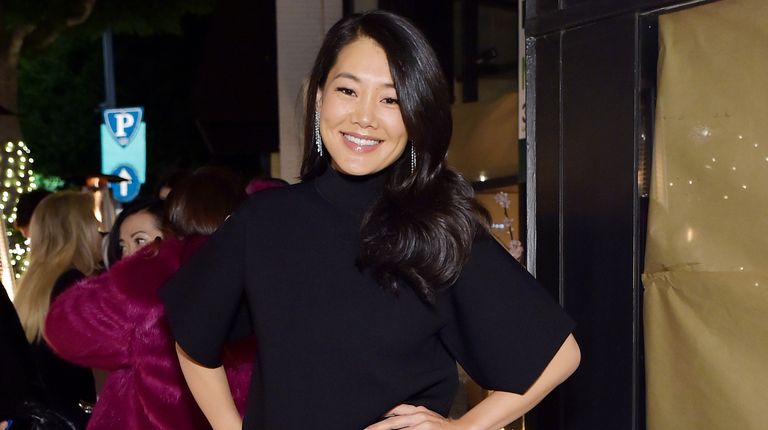 (Image credit: Stefanie Keenan/Getty)
There's a newbie in Beverly Hills! Fans are asking, "Who is Crystal Minkoff?" now that season 11 of Real Housewives of Beverly Hills has premiered.

Like Eboni K. Williams, who became the first Black-American housewife ever on the Real Housewives of New York this season, Minkoff has made franchise history as the first Asian-American cast member of the RHOBH. Plus, she has a very famous husband, is a staunch supporter of the AAPI community, and has one of the coolest houses in town.
Here's everything you need to know about Crystal Minkoff, the latest housewife in the popular Bravo franchise.
Who is Crystal Minkoff, the new RHOBH cast member?
Crystal Kung Minkoff has joined RHOBH for season 11, which debuted on May 19th. Crystal is the founder of Real Coco, a plant-based beverage company. She's an athlete and loves a game of tennis and hitting the ski slopes. But her most skilled sport is throwing a good party if you ask Bravo sources.
Crystal has been getting quite a bit of attention because of her famous husband, Rob Minkoff. Twenty years her senior, Rob Minkoff is the film director behind The Lion King, the Stuart Little series, and The Haunted Mansion. What could be better for the Beverly Hills ladies than a little bit of Disney magic?
Kung Minkoff and her husband met in 2003 and were wed four years later. They have two children together, Max and Zoe. Crystal also has another famous family member; she is a 76th generational descendant of Chinese philosopher Confucius (though we suspect he won't be making any cameos this season).
How old is Crystal Minkoff?
The Bravo newbie is 35 years old, having been born in 1985 in Harbor City, California. Minkoff's birthday is June 23rd, making the latest housewife a Cancer.
What is Crystal Kung Minkoff net worth?
Although Crystal Kung Minkoff's net worth hasn't been confirmed, sources suspect the number lingers roughly around $16 million.
Crystal Minkoff house envy
Crystal describes her gorgeous home as a "labor of love," according to a Bravo Insider clip. She and her husband built it from the ground up.

The nearly 9,000 square-foot abode is best known for its gorgeous backyard, which includes an impressive pool, fire pit, BBQ area, and a play area for the kids. You can tour the home on Bravo's website.
Is Crystal Minkoff related to Rebecca Minkoff?
This seems like a similar case to Dalton Gomez and Selena Gomez, in that two notable people simply have the same last name. So far, there's been no official word that Crystal Minkoff or her husband Rob is related to Rebecca Minkoff, a fashion designer famous for her accessible-luxury handbags.
Crystal Minkoff RHBOH friends...and enemies
Although season 11 of Real Housewives of Beverly Hills has just begun to unfold, rumor has it that Crystal pals up to fellow cast members Dorit Kemsley and Erika Jayne. Things aren't quite as rosy with housewife Sutton Stracke, however, who at one point attacks Crystal's "ugly leather pants." Allegedly, a feud began between the two regarding acceptance and tolerance. Time will tell how their friendship will unfold throughout the season.
Crystal Minkoff's heritage
The California native, who was born to first-generation Chinese immigrant parents, has been a strong supporter of the AAPI community during its recent uptick in hate crimes. She takes to Instagram to show support for her heritage:
When you need a break from Beverly Hills, be sure to look out for the upcoming miniseries The Real Housewives All-Stars. This Housewives spinoff in Turks and Caicos features cast members across multiple franchises as cameras observe them in a Big-Brother-esque, 24/7 environment for eight days straight. What could possibly go wrong with that? An airdate has yet to be confirmed, but we'll keep you posted.
Perhaps we can catch Crystal on this spinoff in the future!