Will there be a season 2 of Cruel Summer? Everything fans of the teen thriller need to know
Wondering "Will there be a season 2 of Cruel Summer?" The show's creators hint at what's next for the teen thriller series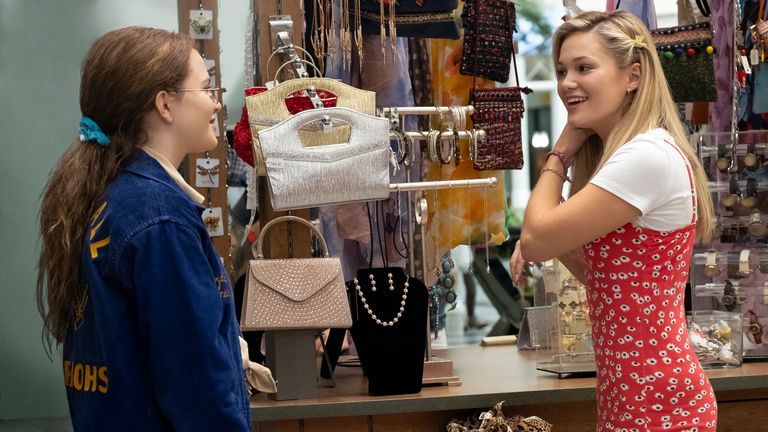 (Image credit: Freeform)
After that explosive season 1 finale, fans can't help but ask, "Will there be a season 2 of Cruel Summer?" 
Now that the first season's final episode has exposed Kate and Jeanette's truth, everyone is dying to know what happens next. For those who've been closely following the Freeform thriller, prepare... 
**Season 1 spoilers ahead!**
• Okay, what's the deal: Is Cruel Summer based on a true story or not?

What happened in the Cruel Summer season 1 finale?
Before we take a look at the potential next chapter, let's revisit how the debut season wrapped up. There were plenty of Cruel Summer theories circulating message boards that kept followers guessing until the final moments. Some suspected Jeanette did know about Kate's relationship with Mr. Harrison but was forced to keep it under wraps. Others alleged that Kate was being vindictive and placing the blame for her problems on Jeanette.
As it turns out, Kate revealed that she was wrong and it wasn't Jeanette that saw her in her kidnapper's home, but actually Mallory. But, in a bizarre twist, fans learn that Jeanette actually heard Kate asking for help upon being kidnapped. Fans are still reeling from how everything wrapped up, but they'd love to see if there is a future for Kate and Jeanette's story. 
Will there be a season 2 of Cruel Summer?
It seems the mystery has been solved...sort of. 
Season 2 of Cruel Summer is headed to TV screens in 2022, much to fans' delight. However, in the genre's true fashion, this reveal is leaving us with more questions than answers. It's not terribly clear whether we're going to get a continuation of Kate and Jeanette's story, or something new entirely. 
"We know we're going to deliver a super-twisty mystery, we know we're going to live with some interesting characters and their psychology and talk about some important stuff like we did with grooming in season 1," showrunner Tia Napolitano told Entertainment Weekly. "Other than that, it's completely open-ended at this point."
However, the show's creators are keen on exploring heavy topics that might not necessarily be confronted otherwise. Grooming was a big subject in the first season, and Napolitano suspects that the show will tackle something similar for the next season. 
"We want to talk about something important along with the mystery and the character studies," she told BuzzFeed. 
Earlier this year, the show's creator Jessica Biel noted: "To sit in a space with the younger generation and really give them this platform to really talk about some intense, hard things that these young people are going through is really exciting for me."
Who is returning for season 2 of Cruel Summer?
Kate (Olivia Holt) will be making a returning for season 2, though no one is entirely sure what her role in the series will look like now. She took to Twitter to share the exciting news. (Fingers crossed we get a few more hints before 2022!)
Although we haven't gotten a confirmation from Jeanette (Chiara Aurelia), we'll be sure to keep you posted as soon as we hear more. She's continuing her streak of edge-of-your-seat roles by premiering in the recreation of R.L. Stine's Fear Street, which will appear on Netflix on July 2. 
see y'all next year… 😏 #cruelsummer https://t.co/8AWtxhkbaAJune 16, 2021
See more

Although we might have some time before we revisit the fictional town of Skylin, Texas, there are plenty of scary movies on Netflix to satisfy fans of mysteries and thrillers until season two rolls around!
Danielle is a news writer for woman&home and My Imperfect Life. When she's not working, you can find her experimenting with new recipes or sitting on the couch with a good book and a cup of coffee.