Who is Chiara Aurelia? You're going to love the Cruel Summer's it girl
Yes, you've seen Chiara Aurelia before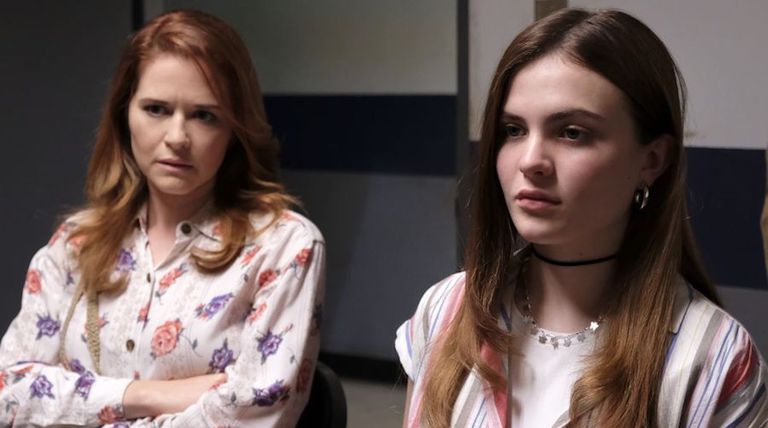 (Image credit: Courtesy: Freeform/Bill Matlock)
Meet Chiara Aurelia, the 18-year-old actress taking the thriller genre by storm. Although she's gaining notoriety for her role in the recently-released Cruel Summer, the starlet-in-the-making has likely been on your radar before—and definitely should be going forward.
Aurelia landed the role of Jeanette in Jessica Biel's new show that premiered this week, joining Good Trouble as one of our must-watch series. Jeanette is a reserved, somewhat anti-social teen who becomes involved in the disappearance of the town's popular girl Kate Wallis (Olivia Holt). Between the '90s vibes and the who-dun-it aspect, we're already hooked. But be forewarned: the show does tackle some heavy material.
So what do you need to know about its breakout star? We'll fill you in.
Chiara Aurelia made a cameo in one of your fave shows
The actress previously played mean girl Addison on Pretty Little Liars. We totally knew we've seen her before!
Although she started at age 4, things really took off for Aurelia when she moved to Los Angeles in 2014 and landed a recurring role on CSI: Crime Scene Investigation, which no doubt paved the way for her nabbing her new role on Cruel Summer.

Chiara also had a role in this year's crime drama Tell Me Your Secrets. (Sensing a pattern here?)
You might believe Chiara Aurelia is actually a '90s kid
Yes, Aurelia is very much a member of Gen Z, but her roles might make you think otherwise. The actress is due to star in Fear Street 2—an adaptation of the R.L. Stein books—later this year, according to US Weekly. If R.L. Stein doesn't scream the '90s, we're not sure who does.
Chiara Aurelia's style game is on point
Need proof? Check out her Instagram!
The 10-part Cruel Summer series is underway, and we intend to keep up with it all.
"To sit in a space with the younger generation and really give them this platform to really talk about some intense, hard things that these young people are going through is really exciting for me," Jessica Biel said about Cruel Summer. "And it's something we want to do for all people, but especially for women and for girls."
We'll be tuning in!
From Bridgerton to Pretty Little Liars: there's actually an evolutionary reason we can't resist TV shows about gossip