Your weekly horoscope is here: July 4 – July 10
Your weekly horoscope is here—get ready for the vibe around you to start shifting...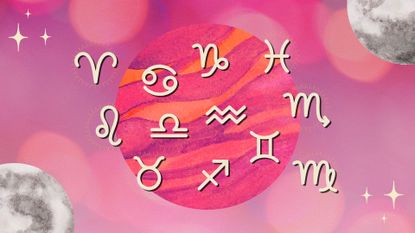 (Image credit: Future)
Welcome to your weekly horoscope! We start the week with the vibe around you starting to shift. Early in the week, the list of July astrology events starts with two of the closest planets to earth changing signs—Mercury, the planet of thought leaves Gemini to enter Cancer. Over the next two weeks, our form of communication will take a more sensitive tone. While being in touch with our feelings could be a bit strange, this is a wonderful opportunity to speak from the heart and maybe even get to the bottom of emotional situations.
Mars, the planet of drive and aggression, makes its grand entrance into Taurus to begin what will be a very eventful six weeks. Our energy is set to take a toll, as we will be slower and more cautious. We will trade making big impulsive moves for steady and sure-footed efforts. Paying attention to how we begin to maneuver our masculine energy this week is key, as it will go through an epic transformation from now until August 20.
The third planetary body that makes a switch is Asteroid Pallas Athene, which enters Gemini, also at the beginning of the week. As the ruler of wisdom, Pallas rules how we negotiate and approach strategy. As she enters the dual territory of the sign of the Twins, Pallas gifts us the ability to see both sides of the story without losing our ability to compromise.
Read your horoscope below for your rising as well as your sun sign (and don't forget to check your July horoscope and your 2022 horoscope predictions too).
Weekly horoscope: what does this week have in store for you?
Aries
Slow your roll, Aries! If you feel like it's hard to get going at the beginning of the week, it's a call from the universe to begin to move slower. This is not the time to overly assert yourself. Mars, your planetary ruler, will ask that you stop and smell the roses and absorb life through the senses. Enjoying nature, delicious food, and connecting with the world around you is encouraged now, especially because life will get a bit hectic in the later weeks of July.
Taurus
What's your financial strategy for the future, Taurus? As the goddess of wisdom activates your second house of money, you are invited to create a more strategic vision around your finances. From now until September 6, you can express your ideas in more tangible forms, which can translate into more money down the road. Pallas Athene also rules arts and crafts, so if you ever wanted to start a side business in which you can channel your love for creativity, this could very well happen this summer!
Gemini
Let it flow, Gemini! Mercury, your ruler, enters the deep waters of Cancer early in the week. This two-week astrological transit could have you very deep in your feelings—and you should embrace it! Even if it's not your style, it will allow you to get to the bottom of something, and really see how you feel about a certain situation. By allowing yourself to slow down and dig deep, by the time the weekend arrives, you could feel a positive and broader outlook on life.
Cancer
Chatty Mercury enters your sign this week, so you could suddenly feel very social and maybe even a bit nervous or all over the place. Get out of your shell and have some fun, dear Cancer. It's your season, so why not enjoy life? While Mercury's influence can sometimes turn into nervousness, if focused correctly, it can be extremely useful for working on writing and all communication-related projects. It also gives you the gift of gab and the ability to negotiate on your own terms.
Leo
Ambitious Mars enters your career sector this week, where it will remain until August 20. For the next six weeks, you will have an incredible drive to chase your goals—however, you must avoid acting impulsively. As you begin to acclimatize to this energy, is key to get very clear about what you wish to manifest in this area of your life. Think big, but also leave some wiggle room, as the cosmic forces at play will surprise you in ways that you have never seen before!
Virgo
Channel your inner strategist, Virgo! Asteroid Pallas joins Venus in your career sector this week, which could easily translate into success and even more money. It's time to go back to that planner or excel sheet and revise your business or career strategy for the rest of the year. If there is a need to course-correct, Pallas will assist you in this task. And know that this asteroid's gift lies in uniting intellect with intuition, as this is how real wisdom works.
Libra
Your prospects for succeeding in the realm of career just got better with the cosmic messenger, Mercury, joining the Sun in your tenth house of public visibility. You could be receiving an important letter, message, and even a contract offer at the beginning of the week. Read it carefully before answering towards the end of the week, as an aspect of tension between Mercury and Jupiter could cloud your judgment. The next two weeks are primed for you to make some major moves, dear Libra.
Scorpio
One of your planetary rulers, Mars, enters your seventh house of partnerships, where it will stay until August 20. Heads-up—this is an extreme energy that can translate into anger and fights or an insatiable need for sex and action. It's up to you which way to go, Scorpio! Other types of partnerships will grab momentum as well and be vivacious and dynamic. Mars energy is intense, so make sure to use it wisely when it comes to interacting with anyone with whom you deal at a one-on-one level.
Sagittarius
It's time to get to work, Sagittarius! Fiery Mars enters your sixth house of daily routines, speeding things up in many areas of your life. Over the next six weeks, your workload could increase—but you will also have extra energy to tackle your to-do list. You could also feel the need to take control of your health and wellness, especially if you feel like you've been slacking in this department lately. If you need to make changes to your routine, Mars will support you now!
Capricorn
Mercury entering your seventh house of partnership could be bringing serious talks with your darling or maybe even a business partner. When making agreements or deals, stay realistic, as a funky connection between Mercury and Jupiter could have you overcommitting at the end of the week. On another note, Mars enters your fifth house of creativity, instigating you to focus more of your time on making art, hobbies, or projects that bring you joy. It's time to have more fun, Capricorn!
Aquarius
Are you channeling the amazing creativity that characterizes your sign, Aquarius? As asteroid Pallas Athene enters your fifth house of creativity, it reminds you that creativity is one of your superpowers. This summer is ideal to explore your creative self-expression as this goddess instigates a remembrance of your creative vision. On another note, Mars enters your home sector, kicking off a six-week period in which you might decide to make renovations and repairs, and even begin a project to work in with your family or even roommates.
Pisces
It's time to channel your inner genius, Pisces! The transit of Mars in your third house instigates the creation, planning, and execution of new ideas. This is not a time to just daydream and fantasize—it's time to put into action your immense creativity. By activating your throat chakra, the planet of action will help you in expressing yourself in a more articulate and assertive fashion from now until August 20. Whatever has been brewing under the surface is now ready to come out, dear Pisces!
Cute astrology-themed gifts
Brand
Colour
Price
Refine ☵
Sort By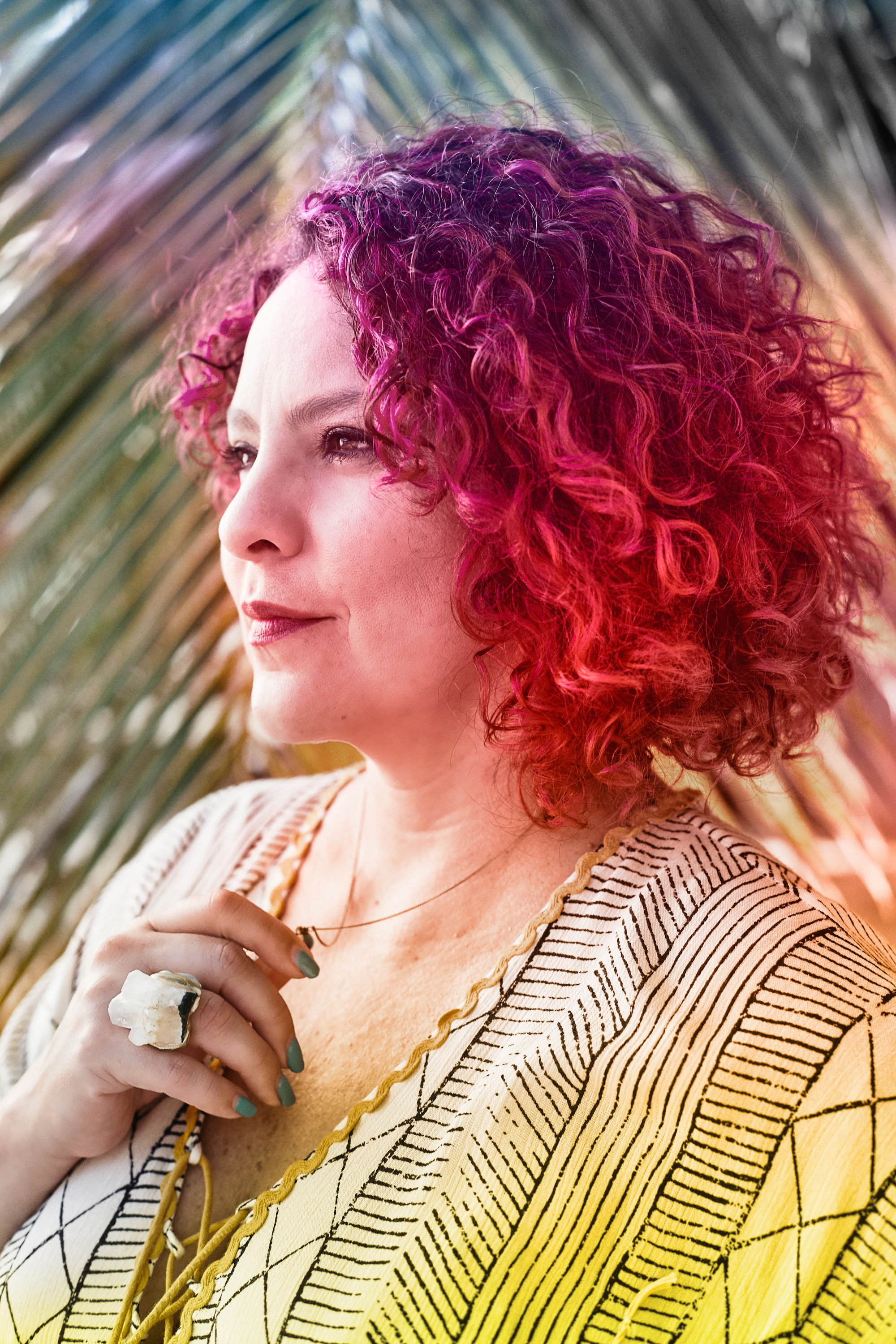 Narayana Montúfar is My Imperfect Life's resident astrologer, responsible for our weekly horoscopes and monthly horoscopes. She's also an artist, writer, and energy healer who finds inspiration in the symbolic language of astrology. An expert in the astrological studies of the Moon, she's the author of Moon Signs: Unlock Your Inner Luminary Power and was featured as one of Medium.com's Authority Magazine 2020's Strong Female Leaders, Destig Magazine's Top Artists to Collect in 2020, and one of Vogue's 13 Astrologers to Follow in 2021.
You can also find her astrological work featured in numerous lifestyle publications like Teen Vogue, Refinery29, InStyle, Brit+Co, Bustle, Pop Sugar, Well + Good, Women's Health, Romper, and more. In her private astrology practice, Narayana's holistic approach seeks to create a positive impact by connecting each one of her clients to the uniqueness of their chart and illuminating their path toward the ultimate state of self-empowerment and self-discovery.