Your monthly horoscope for July 2022 is here
Your new monthly horoscope is here and we're balancing two very different paces this month...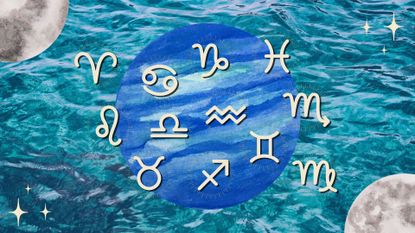 (Image credit: Future)
Welcome to your monthly horoscope for July 2022! As we enter the second part of the year, we are swimming in the warm waters of Cancer season. We feel a deep connection to our clan family and our roots, basking in the glory of moving through life slowly and with intention.
This month, three asteroids (Vesta, Chiron, and Juno) and our biggest planet, Jupiter, begin their retrogrades, shifting our focus towards our inner lives. During the first half of the month, allow yourself to connect with your intuition and explore the non-tangible side of life.
This July 13 full moon in Capricorn will be a game-changer and signal what needs to shift in our lives this season. A beautiful manifestation of sacred geometry will appear in the sky at this time. A Grand Water Trine will be sending intuitive downloads our way, which will be manifesting in the form of passionate displays of affection, deep emotions, and maybe even tears of happiness.
Meet the expert: Narayana Montúfar
Once Mercury and the Sun enter Leo starting July 19 and July 22 respectively, the pace of life will ramp up quite considerably! The second part of July brings a rare alignment between the Lunar North Node of Destiny and Uranus, the planet of the future. This is when all the change and disruption that has been taking place in our lives since the beginning of 2021 will begin to take shape and more make sense.
As the gorgeous moon renews herself at month's end—so do you! Around July 28 (the night of the new moon), set the clear intention of opening your heart, mind, and spirit to the gift of change. While it might be scary to not exactly know what the future holds, trust that what's on the other side will set you up to experience more freedom, excitement, and creativity. It's time to abandon the old and step into the new version of yourself that is begging to be expressed!
Read your horoscope below for your rising as well as your sun sign (and don't forget to check your weekly horoscope, your 2022 horoscope predictions and the calendar of July astrology events).
July horoscope: what does your monthly horoscope have in store for you?
Aries
For you, Aries, Cancer season is about spending more quality time with your birth or chosen family. As the Sun and Venus illuminate this part of your life for the entire month, it's also the perfect time to rearrange furniture, have fun focusing on DIY projects, and beautify your home. Chiron goes retrograde in your sign on July 19, bringing the opportunity to heal any troubled situations from the past. Once the Sun enters Leo on July 22, it's party time! Your focus will shift towards fun, play, and creativity. Romance and dating also become a priority now, so if you're single, it's time to put yourself out there!
Taurus
July will be a month to remember. On July 4, Mars enters your sign, igniting your inner fire. As the planet of assertion influences you all month, you're feeling thirsty, sexual, and ambitious. And as Mars activates Uranus and the North Node of Destiny, that new version of yourself that has been in the works since 2018 prepares to fully emerge. This rare astral configuration will remove whatever feels stagnant and outdated in your life to make room for that new you. Instead of holding on to the past, allow for this exciting new chapter of your life to unfold—it's been a long time coming, Taurus!
Gemini
It's time to channel your inner strategist, Gemini! As asteroid Pallas enters your sign on July 4, you are being invited to unite your intuition with your intellect and your feminine with your masculine. By doing so, you will be able to set clear strategies for your future from now until September 6. From July 4 to July 17, Mercury will be activating your second house of money, making this month ideal to put your finances in order. Receiving (or asking) for a raise could also be in the cards. Once Mercury enters Leo on July 19, you could begin working on an interesting new project.
Cancer
Happy birthday, dear Cancer! As the Sun illuminates you until July 22, it's time to celebrate your success, as well as set new goals for your future. A relationship or business partnership could end as the July 14 full moon rises in the sky. Thankfully, the gorgeous Grand Water Trine will bring healing and waves of compassion as well as hope. Soon after, lover Venus graces you by entering your sign on July 17, igniting your need for connection while also boosting your attractor factor. During the second part of the month, you can manifest more money, a new romance—and if you want it, even a makeover!
Leo
Attune to your intuition, Leo. The beginning of the month is all about preparation for you, as the universe will be sending downloads your way in the form of signs, messages, and flashes of insight. This is especially true during the Grand Water Trine, which stays active between July 8 and July 17. Rest, tune in, and absorb as much as you can. Because once the Sun enters your sign on July 22, you'll be ready to shine your light on the world. The Mars-Uranus-North Node loads you with ambition, making the second part of the month ideal to focus on making major power moves in your career!
Virgo
The beginning of the month is active for you, as you could be either closing important deals or networking to promote your work. Venus will be in your sector of career and public visibility until July 17, instigating you to make power moves in this area of your life. July 16 and 17 are key dates, when the planets will be bringing lucid moments your way, so take note! Once Leo season arrives on July 22, your mood becomes introspective. This is the time of the year in which the cosmos invites you to rest and recharge your batteries in preparation for your solar return (birthday).
Libra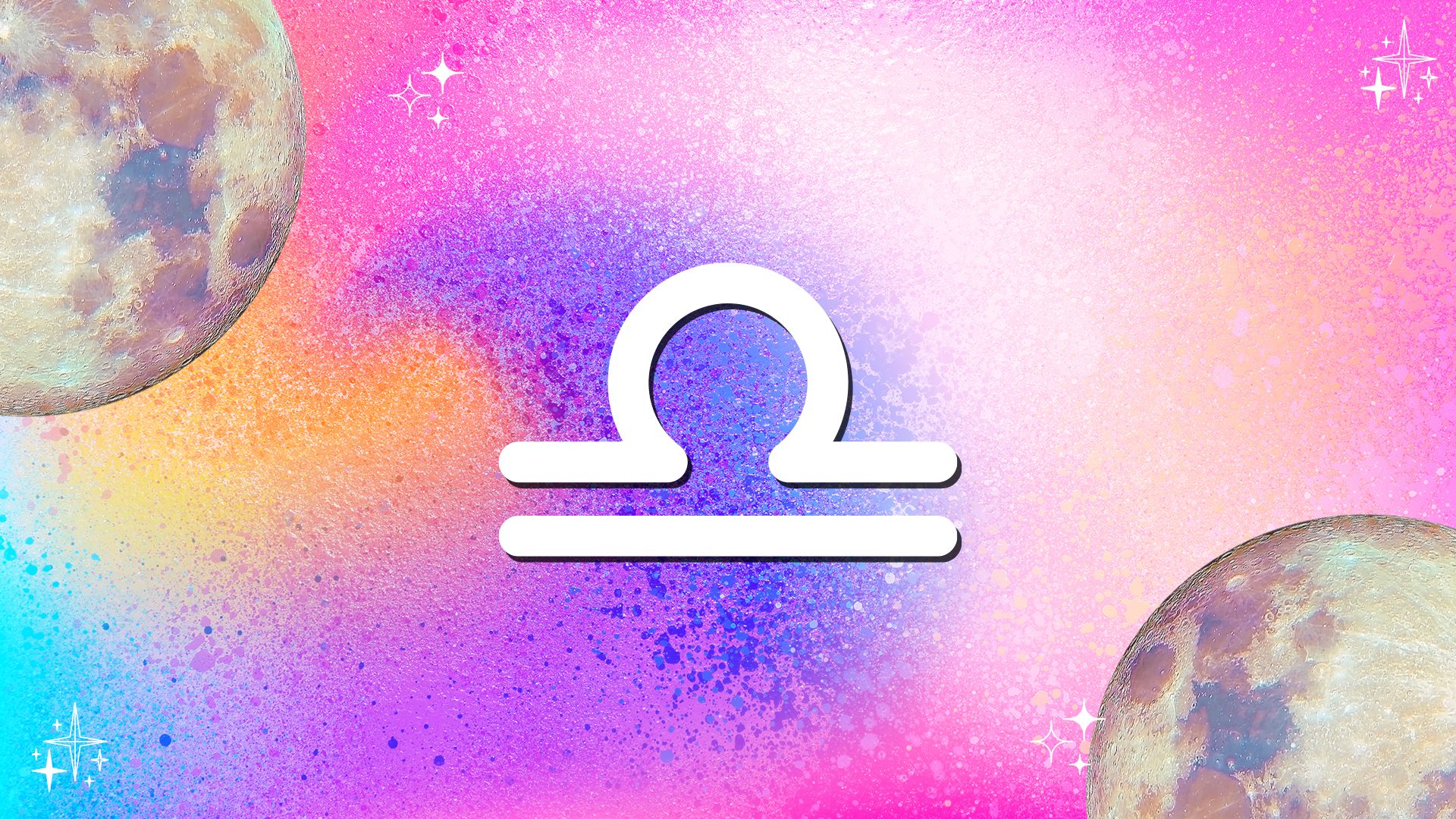 This is a busy month for you, Libra. Your ruler, Venus, is in Gemini, bringing new people into your life and opening your eyes to bright, new horizons. If you're in need of a break, take one now! Starting July 17, Venus enters Cancer—so from this moment on, your family, as well as your career, could take most of your time. On July 19, Chiron goes retrograde in your relationship sector. If something from the past resurfaces at this time, it might be time to have a tough conversation. When Leo season arrives, you will be focusing on your favorite activities—socializing and networking.
Scorpio
In July, the Sun in Cancer activates your ninth house, instigating you to focus on new horizons and see life through a new lens. On July 4, Mars enters your partnership sector, activating Uranus and the North Node over the course of the month. New beginnings in this area of your life are the norm—but to make the best of them, you will have to open your mind and get out of your comfort zone. In preparation for this rare (and exciting) line-up of energies, use the Grand Water Trine (July 8-July 17) and the July 14 full moon to release what no longer serves you, dear Scorpio.
Sagittarius
For you, Sagittarius, the energy of Cancer season feels a bit odd, as it activates your eighth house of transformation. Strong cosmic currents are requesting that you reconsider your plans when it comes to money, partnership, and resources. While it might sound like a "too serious" way to begin your summer, by doing so, you're setting yourself up for success! Once Leo season arrives on July 22, you're in your element. You will be feeling more optimistic and might even decide to embark on a journey to explore a new place in the world you haven't seen before. The July 28 new moon would be a fantastic time to do so.
Capricorn
In July, a lot of your energy will be poured into relationships, as the planets stir this part of your astrological chart. Deep conversations and repressed feelings will come to the surface. Big epiphanies are also on the menu, especially around July 16 and July 17, following a big finale that might take place during the July 14 full moon in your sign. Let the old go, Capricorn, because three days later, Venus graces this part of your life starting July 17. From this moment, juicier connections, more exciting friendships, and even profitable partnerships can begin towards the end of the month. Lucky you!
Aquarius
The beginning of the month has you flirting left and right as lover Venus in your house of romance puts all kinds of cuties along your path. By the time mid-August comes, by the way, you could decide to take things to the next level with one of them! But the most important news for you is the Uranus-North Node conjunction, which is a rare astrological occurrence that will be active all month and will be at its strongest by July 24. Destiny plays a huge role for you now, when new people, projects, ideas, and opportunities could come out of nowhere and suddenly find you!
Pisces
For you, Pisces, July is all a period of deep introspection as two asteroids go retrograde in your sign. Since asteroid Vesta entered your sign back in late May, it has been reawakening your devotion to certain practices. And as it goes retrograde in your sign from July 7 to August 21, you might begin to doubt if these practices are still in line with your path. Then Juno, the asteroid of commitment, goes retrograde in your sign from June 25 to October 23. During these months, Juno will have you rethink the boundaries of a commitment that might have begun around the spring, back when Juno entered your sign.
Cute astrology-themed gifts
Brand
Colour
Price
Refine ☵
Sort By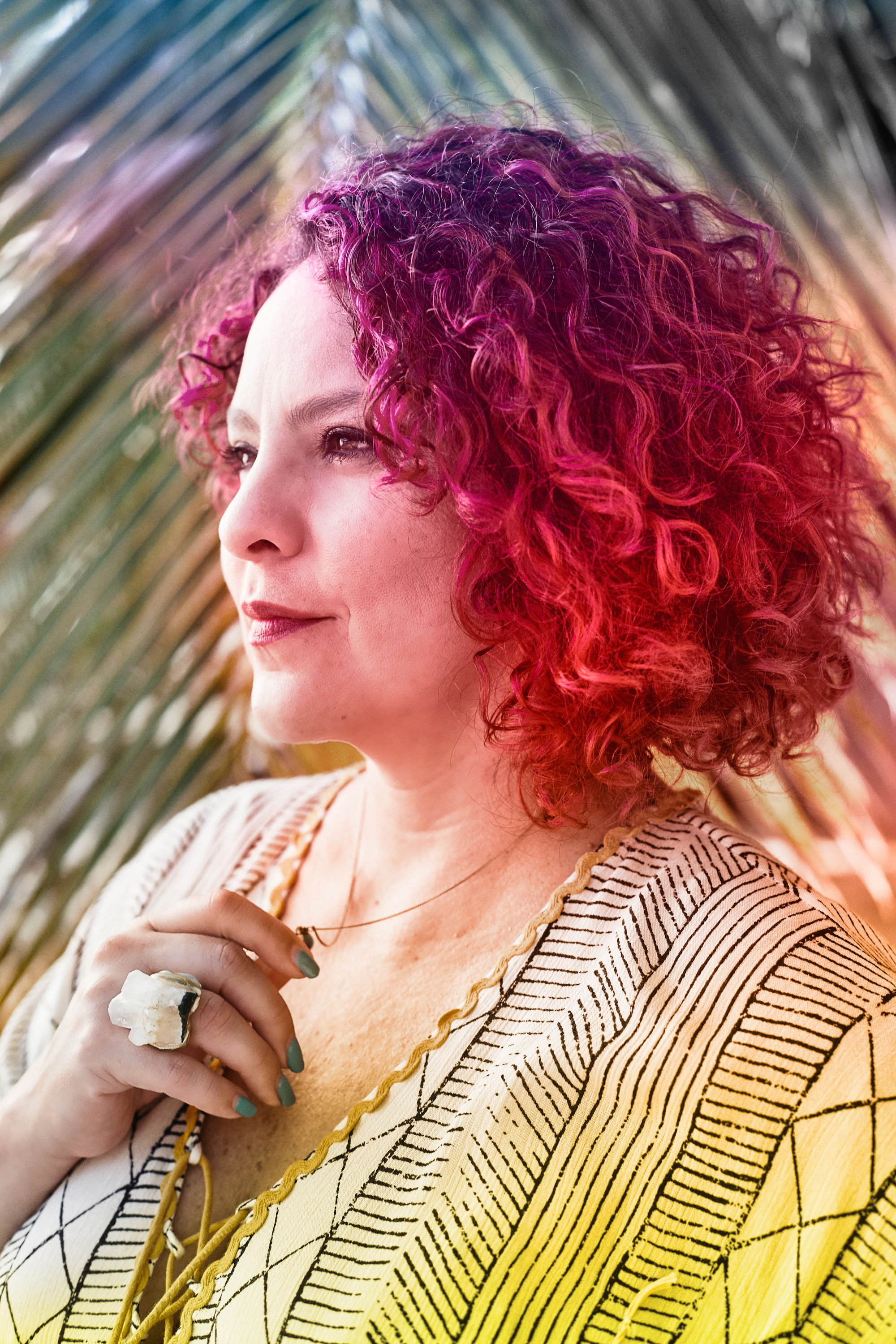 Narayana Montúfar is My Imperfect Life's resident astrologer, responsible for our weekly horoscopes and monthly horoscopes. She's also an artist, writer, and energy healer who finds inspiration in the symbolic language of astrology. An expert in the astrological studies of the Moon, she's the author of Moon Signs: Unlock Your Inner Luminary Power and was featured as one of Medium.com's Authority Magazine 2020's Strong Female Leaders, Destig Magazine's Top Artists to Collect in 2020, and one of Vogue's 13 Astrologers to Follow in 2021.
You can also find her astrological work featured in numerous lifestyle publications like Teen Vogue, Refinery29, InStyle, Brit+Co, Bustle, Pop Sugar, Well + Good, Women's Health, Romper, and more. In her private astrology practice, Narayana's holistic approach seeks to create a positive impact by connecting each one of her clients to the uniqueness of their chart and illuminating their path toward the ultimate state of self-empowerment and self-discovery.