Your weekly horoscope is here: June 20 – June 26
Your weekly horoscope is here—get ready for an energetic shift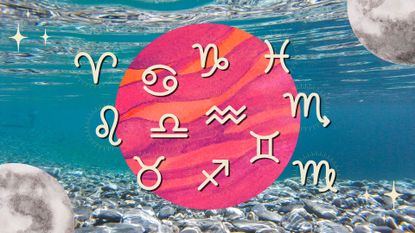 (Image credit: Future)
Welcome to your weekly horoscope! Get ready for an energetic shift. Monday is a fabulous day in the sky, the Moon in Pisces will have us in a dream state. Our minds will be thinking about the future, and if we visualize our future, the opportune Mercury-Jupiter sextile can help us manifest it.
Tuesday, June 21 is a huge day in the sky as we welcome one of the biggest shifts in the energy of the year. The Sun enters Cancer, marking the summer solstice, the beginning of summer in the Northern Hemisphere. This is a magical day to be grateful for our successes and set new intentions for the season, as the universe is providing us with a clean slate. Celebrate by spending time in nature (maybe going to the beach) and enjoying the beauty around you.
While the Sun is in Cancer for the next month, we will be more in touch with our emotions, our sense of security, as well as our roots. The sign of the Crab is one of initiatory nature, giving us the power we need to kickstart new things.
Mid-week, lover Venus leaves Taurus to enter Gemini! This movement of the goddess of love and all things pleasure will instigate some serious summer fever for the next three weeks. We will trade the search for security and commitment for flirting and playing the field. What a perfect way to welcome the summer!
Weekly horoscope: what does this week have in store for you?
Aries
For you, Aries, Cancer season is a big deal, as it instigates you to focus your energy on home and family for the next four weeks. Spending time with your nearest and dearest and your chosen family is the vibe now, as the cosmos prompts you to connect. Venus enters your third house of communication, asking you to express yourself by activating your voice and throat chakra. The next three weeks are an ideal time to focus on a media or writing project.
Taurus
With your ruler Venus entering Gemini, you'll be feeling feisty and ready for some summer fun, Taurus! If you're single, this is the perfect shift to enjoy yourself by socializing and meeting new prospects. If you're partnered, you're more likely to connect at a higher intellectual level, for the next three weeks. This shift is also positive for your wallet, as Venus will be activating your second house of money, when your ability to relate to others could enhance your income.
Gemini
This is a fabulous week to think about the future, Gemini! With both Venus and Mercury in your sign, you are fired up and excited. The beginning of the week is a fabulous time to negotiate a business deal or strategize an ambitious plan while your communicative skills are strong. Venus entering your sign also gives you the attractor factor for the next three weeks. Socializing, dating, and maybe even getting a makeover could be some of your priorities.
Cancer
You are the star of the show this week as the Sun begins to illuminate your sign, Cancer! On Tuesday, set some time aside to define goals for the future. Your career is especially highlighted, so make sure to journal your desires around this part of your life as you receive the beautiful support of the cosmos. If you've been wanting to abandon a negative habit, Tuesday is one of the best days of the year to end it and begin anew!
Leo
This week's shift in energies might feel a bit contradictory for you, Leo. Cancer season (the next month) is normally a time of rest and introspection in preparation for your upcoming birthday season. However, Venus in Gemini activates your house of networking and friendships, instigating you to connect. Over the next three weeks, you might jump between wanting privacy and rest, but some days you may feel like socializing—and that's okay! Allowing yourself to sink into this dichotomy of energies is the vibe.
Virgo
It's goal-setting time, Virgo! On Monday, the cosmos wants you to think long-term and set goals for your career. If you have a partner, this is also prime energy to think about your joint finances for the season ahead. More good news: Venus enters your sector of public reputation on Wednesday, asking you to show your amazing skills to the world. You are a behind-the-scenes kind of person, but when you connect with the world over the next three weeks, success finds you.
Libra
You are heading into a busy time, Libra. Your new mantra is "work hard, play hard!" The Sun illuminates your career sector for the next four weeks, setting you up for success in this area of life. Which power moves will you make? When you're not working, you will be socializing and having fun. Venus in Gemini instigates you to connect with old friends as well as new acquaintances. This week is also ideal to make travel plans for the summer.
Scorpio
What's on your bucket list, Scorpio? As the Sun enters Cancer, you are being invited to broaden your horizons and maybe even cross some of those ambitious things you've always wanted to do off your list. Think big! As Venus enters Gemini, it activates a sensitive sector of your chart, boosting your need for intimacy. If you are partnered, creating a deeper bond is possible. If you are single, a deep and intimate connection made over the next three weeks could be revitalizing and even healing.
Sagittarius
The next three weeks are all about relationships for you, Sagittarius. If you are romantically involved with someone, there could be some deep and serious talks around money and partnerships over the month ahead, while the Sun is in Cancer. If you're flying solo, you could meet someone who inspires you to take things to the next level over the next three weeks, while Venus graces your connections. Alternatively, you could also begin working with a coach or even begin a lucrative business partnership.
Capricorn
A new beginning is here for your personal interactions, Capricorn. Over the next four weeks, you could be starting a new romantic relationship or taking an existing one to the next level. If romance isn't your thing right now, the next four weeks are perfect to begin working with a coach, healer, or mentor. Your abilities to communicate one-on-one will be enhanced by the summer solstice, so don't forget to honor your desires on this very special day.
Aquarius
Magnificent Venus enters your fifth house of romance and fun this Wednesday, reawakening your desire for connection and play. Enjoy yourself, Aquarius, as this is one of your most enjoyable influences of 2022. Simultaneously, though, you will also be asked to get your life in order over the next four weeks. You will have to balance partying and having fun with finding a new work and wellness routine that works better for you. By finding this sweet spot you set yourself up for success this summer.
Pisces
You love the energy of Cancer season, as it allows you to get back in touch with your creativity. Since you are happiest when you are creating, why not set some lofty goals in this area of your life for the summer? This is especially important if your career doesn't hold a creative component to it. Venus enters your home sector on Wednesday, bringing some sweet vibes to host people in your place and maybe even planning to redecorate over the next three weeks.
Cute astrology-themed gifts
Brand
Colour
Price
Refine ☵
Sort By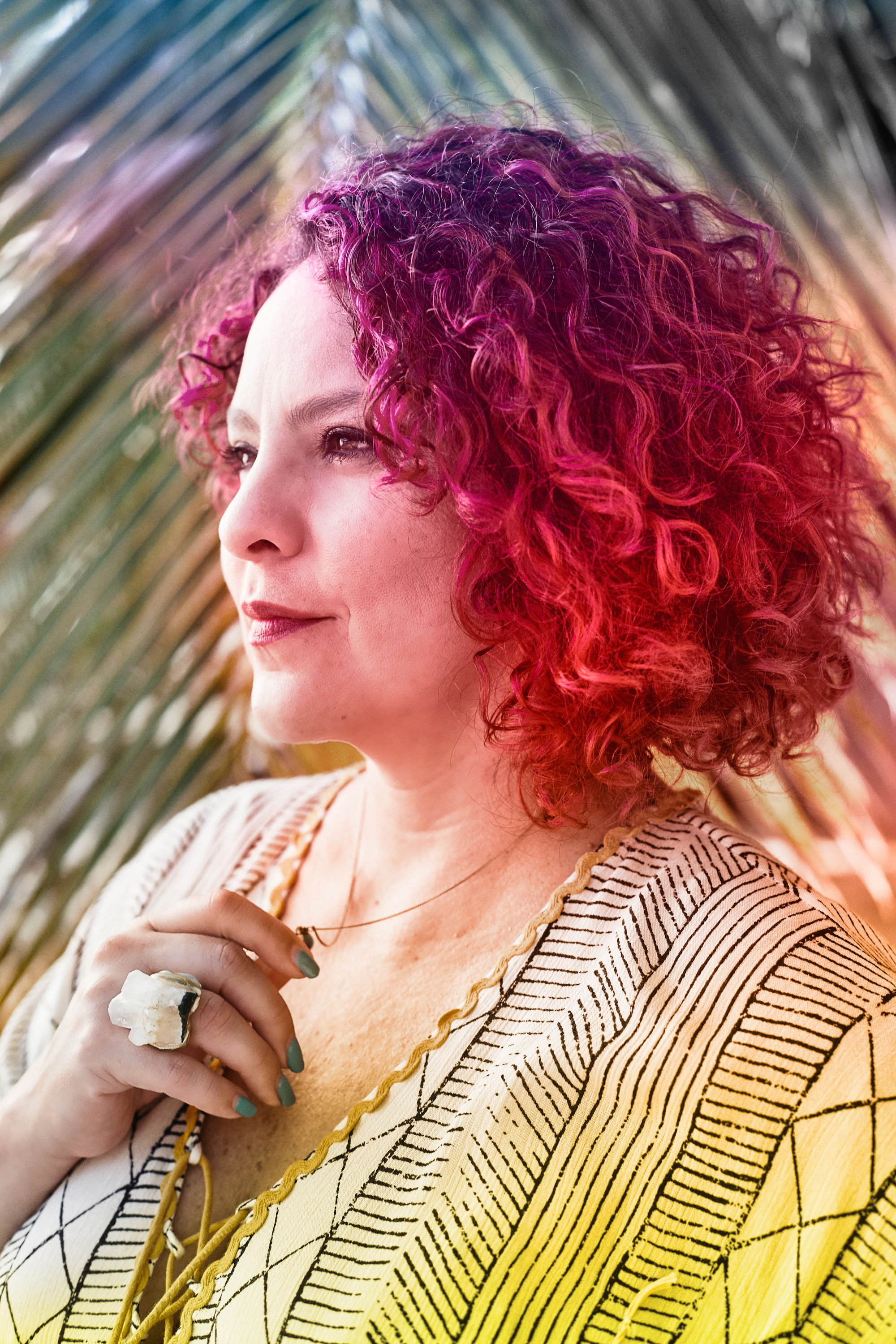 Narayana Montúfar is My Imperfect Life's resident astrologer, responsible for our weekly horoscopes and monthly horoscopes. She's also an artist, writer, and energy healer who finds inspiration in the symbolic language of astrology. An expert in the astrological studies of the Moon, she's the author of Moon Signs: Unlock Your Inner Luminary Power and was featured as one of Medium.com's Authority Magazine 2020's Strong Female Leaders, Destig Magazine's Top Artists to Collect in 2020, and one of Vogue's 13 Astrologers to Follow in 2021.
You can also find her astrological work featured in numerous lifestyle publications like Teen Vogue, Refinery29, InStyle, Brit+Co, Bustle, Pop Sugar, Well + Good, Women's Health, Romper, and more. In her private astrology practice, Narayana's holistic approach seeks to create a positive impact by connecting each one of her clients to the uniqueness of their chart and illuminating their path toward the ultimate state of self-empowerment and self-discovery.