How to get ready and make the most of summer solstice 2021, according to an astrologer
Astrologer Narayana Montufar says this year's summer solstice comes with 'a few gifts'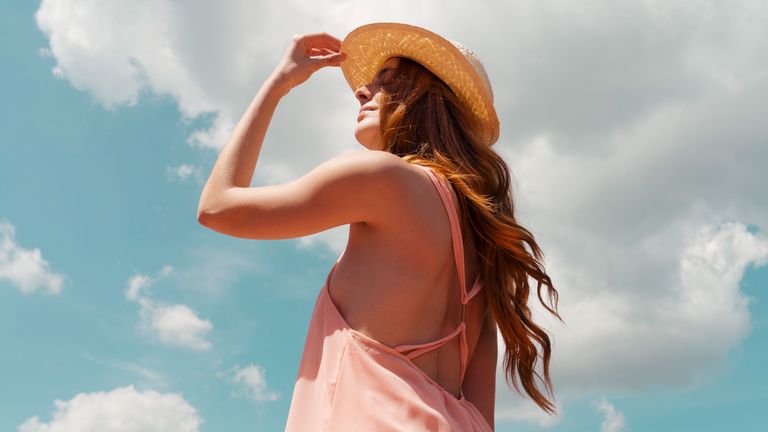 (Image credit: Getty Images)
By Danielle Valente published
While the summer solstice is typically associated with sunshine, we're curious how the longest day of the year is affected by the stars.
In astrological terms, the experts say we're in for a pretty fantastic season thanks to bouts of creativity and dreams that will come to fruition. It goes without saying, but we're long overdue—especially after Mercury retrograde 2021.
Here's what to expect when the sun reaches its zenith.
When is the longest day of the year? 2021's summer solstice
June 20 marks the start of the summer in the Northern Hemisphere and the longest day of the year, according to the Farmer's Almanac. In 2021, the summer solstice coincides with Father's Day in the United States.
Summer solstice in 2021—what to expect
Creativity and determination will be in full force, so if you've been noodling a few ideas, now is the time to put those thoughts into action.
"This year, the summer solstice comes with a few gifts. Jupiter, the planet of luck, abundance, and protection will be activated," says astrologer and author Narayana Montufar. "If there are some projects that we've been wanting trying to get off the ground, the summer could very well provide the correct astrological weather for us to work on it and bring it to success."
What the summer solstice means for your love life
For those in search of a little romance, you're in luck. Heatingforce.co.uk spoke with the experts at Psychic World who believe that the summer solstice will bring about increased passion and attraction for couples. (Food for thought: we talked to doctors and they say this is the key to really satisfying sex.) They also say that this is a time in which fertility is on the rise.
To harness this energy, Inbaal of Psychic World recommends keeping the stone of luck, Pyrite, handy. Check out our beginner's guide to crystals for other handy holistic rocks you'd like to stock up on ahead of June 20th.
What star signs will be most affected by the summer solstice?
"Aquarius and Pisces natives will begin to experience a lot of growth as it is between these two zodiac signs where Jupiter will be stationing retrograde exactly on the day of the summer solstice," Narayana explains.
How will the summer solstice affect me personally?
Expect your curiosities to be piqued this season. You have the moon to thank for that!
"In the astrological chart of the summer solstice, the moon will be in Scorpio," Narayana says. "As an emotional water sign, Scorpio likes to go deep and explore life's depths as well as taboo topics."
Plus, now could be the time to meet new friends and deepen relationships. (Summer is all about connection, after all.)
Narayana continues, "With both luminaries in water signs (the Sun will be entering Cancer), we can expect to be immersed in feelings, deep emotions, and creative endeavors. Since water signs naturally want to merge, those in partnerships can get closer, and singles will feel the need to start new relationships."
What should I do during the summer solstice?
Now is the perfect time to feel thoughtful and put a plan into place. With your creativity in overdrive, this should feel seamless.
"Performing gratitude and abundance rituals by the water is highly advised during this time," Narayana says. "And most importantly, have some clarity towards what [you'd] would like to manifest for the season ahead."
As you anxiously await what's promised to be an exciting time, make sure to take care of yourself. The best self-care practices according to your zodiac sign will provide a little TLC before your creative projects are kicked into high gear!
Summer, we're ready for ya!
Danielle is a writer for My Imperfect Life, where she particularly enjoys covering lifestyle and entertainment news. She was previously the editor of Time Out New York Kids and a news editor at Elite Daily. When she's not working, you can find her reading a good book and enjoying a cup of coffee. Follow her @dvwrites.