How to get ready and make the most of summer solstice 2021, according to an astrologer
Astrologer Narayana Montufar says this year's summer solstice comes with 'a few gifts'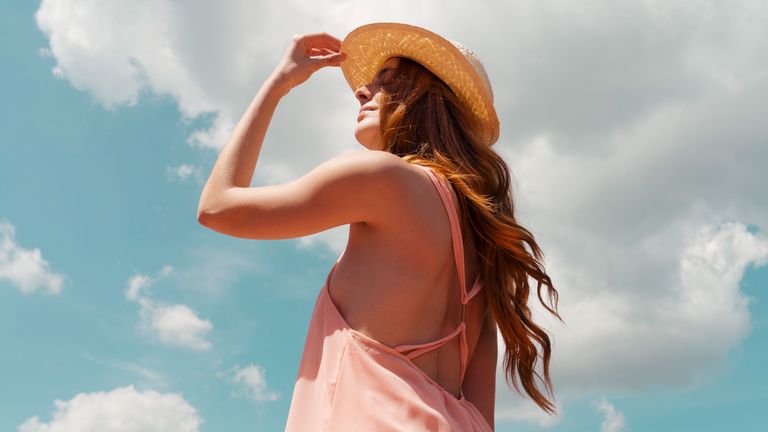 (Image credit: Getty Images)
While the summer solstice is typically associated with sunshine, we're curious how the longest day of the year is affected by the stars. In astrological terms, the experts say we're in for a pretty fantastic season thanks to bouts of creativity and dreams that will come to fruition. It goes without saying, but we're long overdue—especially after the current Mercury in Retrograde...
• June horoscope 2021: what does your zodiac sign have in store for you this month?
When is the longest day of the year? 2021's summer solstice
June 20 marks the start of the summer in the Northern Hemisphere and the longest day of the year, according to the Old Farmer's Almanac. In 2021, the summer solstice coincides with Father's Day in the United States.
Summer solstice in 2021—what to expect
Creativity and determination will be in full force, so if you've been noodling a few ideas, now is the time to put those thoughts into action.
"This year, the summer solstice comes with a few gifts. Jupiter, the planet of luck, abundance, and protection will be activated," says astrologer and author Narayana Montufar. "If there are some projects that we've been wanting trying to get off the ground, the summer could very well provide the correct astrological weather for us to work on it and bring it to success."
• Full moon calendar 2021: Never miss the lunar festivities again

What star signs will be most affected by the summer solstice?
"Aquarius and Pisces natives will begin to experience a lot of growth as it is between these two zodiac signs where Jupiter will be stationing retrograde exactly on the day of the summer solstice," Narayana explains.
How will the summer solstice affect me personally?
Expect your curiosities to be piqued this season. You have the moon to thank for that!
"In the astrological chart of the summer solstice, the moon will be in Scorpio," Narayana says. "As an emotional water sign, Scorpio likes to go deep and explore life's depths as well as taboo topics."
Plus, now could be the time to meet new friends and deepen relationships. (Summer is all about connection, after all.)
Narayana continues, "With both luminaries in water signs (the Sun will be entering Cancer), we can expect to be immersed in feelings, deep emotions, and creative endeavors. Since water signs naturally want to merge, those in partnerships can get closer, and singles will feel the need to start new relationships."
What should I do during the summer solstice?
Now is the perfect time to feel thoughtful and put a plan into place. With your creativity in overdrive, this should feel seamless.
"Performing gratitude and abundance rituals by the water is highly advised during this time," Narayana says. "And most importantly, have some clarity towards what [you'd] would like to manifest for the season ahead."
As you anxiously await what's promised to be an exciting time, make sure to take care of yourself. The best self-care practices according to your zodiac sign will provide a little TLC before your creative projects are kicked into high gear!
Summer, we're ready for ya!