Your weekly horoscope is here: June 27 – July 3
Your weekly horoscope is here—it's full of 'prime energy for creating new beginnings'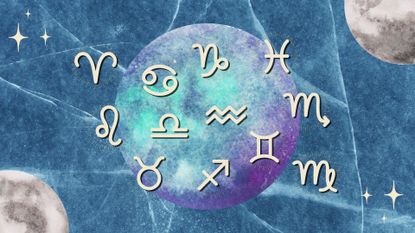 (Image credit: Future)
As we say goodbye to June and welcome July, the cosmos brings us an interesting combination of energies. This month's new moon arrives on Tuesday, instigating a new beginning. A special alignment inside of us is taking place, making the beginning of the week ideal to tune into our intuition. Happening in the intuitive Cancer season, this lunar event is the first of the summer and a major opportunity to set intentions for the month as well as the season ahead.
We are bound to feel oh-so-optimistic for the future—however, when setting intentions, it's crucial to stay just as realistic, too. A couple of funky planetary connections involving Jupiter, Pluto, and Neptune could inflate our ego and even confuse us. While this is prime energy for creating new beginnings and thinking about the future, certain undercurrents could make relating to one another a little bit tricky. If you are signing contracts or deals this week, make sure to read all the fine print before signing.
Neptune (the planet of fantasy, inspiration, and delusion) will be starting its retrograde this week. The shift of this planetary giant could cloud our judgment, and even rip away the rose-colored glasses. In moments of confusion, meditation, listening to music, and going within can be extremely helpful!
Weekly horoscope: what does this week have in store for you?
Aries
Connect to your roots, Aries. The new moon is happening in your fourth house of home and family, asking you to reflect on your sense of inner security and foundation. If things have been feeling shaky in this area of your life, this is a great opportunity to reorganize, remodel, and even connect with your blood or chosen family. While romance could be in the air, business or work relationships could turn intense, so watch out for manipulations towards the end of the week.
Taurus
As early as Tuesday, you could be in for a surprise, Taurus! Either you or your partner could receive an unexpected payout or raise. If you're single and interested, dating could go quite well if you put yourself out there, as Venus will be instigating a call, text, or meet up with someone new. Lastly, this month's new moon is activating your third house of communication, heralding an ideal time to begin working on an exciting new project that allows for more of your self-expression.
Gemini
Lucky Jupiter connects with Venus in your sign, helping you attract all sorts of opportunities, romantic as well as business. You could be closing the deal on a new creative project, but since confusing Neptune could be clouding your judgment, it's crucial that you dive into the information at hand before signing or committing. Doing your homework could really end up paying off, as this week's new moon is happening in your second house of money, honey!
Cancer
This week's new moon is happening in your sign, Cancer, bringing you the best time of the year to set bold intentions. While these intentions could involve finances, romance, or any other area of your life, you are being specifically invited to think about the way you present yourself and communicate with the world around you. Previously repressed emotions are bound to come out under this energy—and diving deep into them will put you in touch with a newfound sense of freedom.
Leo
You could feel tired under this new moon, as this lunar event is happening in a sensitive part of your chart. Resting, retreating, and some sort of soul-searching are on tap for the next four weeks, in preparation for a new beginning. Utilize this nostalgic energy to look back on what's changed over the past year and really figure out what's next for you. As your ruler, the Sun, merges with the intuitive influence of the moon, you are bound to notice things you haven't before, dear Leo.
Virgo
This looks like a super positive week for business partnerships and networking events, Virgo. A previous contract or deal that didn't succeed in the past could suddenly be signed or taken to the next level. If you need to rally other people's help, the universe is activating your career and community sectors to help you succeed. This week's new moon insinuates new bonds and relationships are being made, so don't hesitate to connect with the new and exciting people who cross your path.
Libra
This week's new moon highlights your thirst for visibility, bringing a fabulous opportunity to develop new business strategies and bring a sense of renewal and reinvigoration to your career. At the same time, the Venus-Jupiter connection might help you attract partnerships that support your success in such ambitious endeavors. As you connect with new people, stay vigilant toward any peeps who seem overpowering or controlling, as a tense connection between Mars and Pluto happening on Friday could trigger manipulations.
Scorpio
It's time to come up with a new philosophy of life, Scorpio. This week's astrology is bound to reawaken a very deep need to assert yourself as Mars and Pluto, your two planetary rulers, clash on Friday. As you climb the ladder of success, how have your values shifted this year? How are you exerting your power in this time of massive change? This week's new moon is a fabulous time to answer these philosophical questions. By going deep, your perspective on life might feel renewed.
Sagittarius
Romance is in the air for you this week as Venus sends shiny beams to Jupiter, connecting your two relationship houses. If you're interested in meeting new people, your popularity will be off the charts. If you are already in a committed partnership, you will experience a new beginning. This week's new moon gets you closer together and might even bring talks about intimacy and finances. And don't worry, Sagittarius, these serious talks won't mess with that fun spark you two share and love so much.
Capricorn
For you, Capricorn, this week is about relationships, as the cosmos activates areas of your chart that are sensitive. The Mars-Pluto clash that takes place on Friday could bring repressed anger to the surface, instigating power plays and confrontations, either at home or at work. Luckily, getting to the bottom of the matter will create the possibility for a new beginning with the new moon gracing your seventh house of partnerships. Over the weekend, setting new intentions in this area of your life works wonderfully as a reset.
Aquarius
Get to work, Aquarius! This week's new moon activates your sixth house, which deals with the daily routines that keep your life afloat. You could suddenly be aware that some changes need to be made, either to your wellness regime—or alternatively, to your work schedule to use your time more efficiently. Luckily, Mercury and Saturn will make sure that both the intentions you set and the changes you make are long-term. All you need to do is have crystal-clear goals.
Pisces
This week could feel like being lost in a world of fantasy as Neptune, your modern ruler, begins its five-month retrograde in your sign. If you've been hiding away from seeing the truth, the rose-colored glasses could suddenly come off. On the positive side, this energetic switch might catapult you to newfound levels of inspiration, especially with the new moon happening in your fifth house of creativity. Deep and creative self-expression is there for you to channel, dear Pisces. What will you give birth to?
Cute astrology-themed gifts
Brand
Colour
Price
Refine ☵
Sort By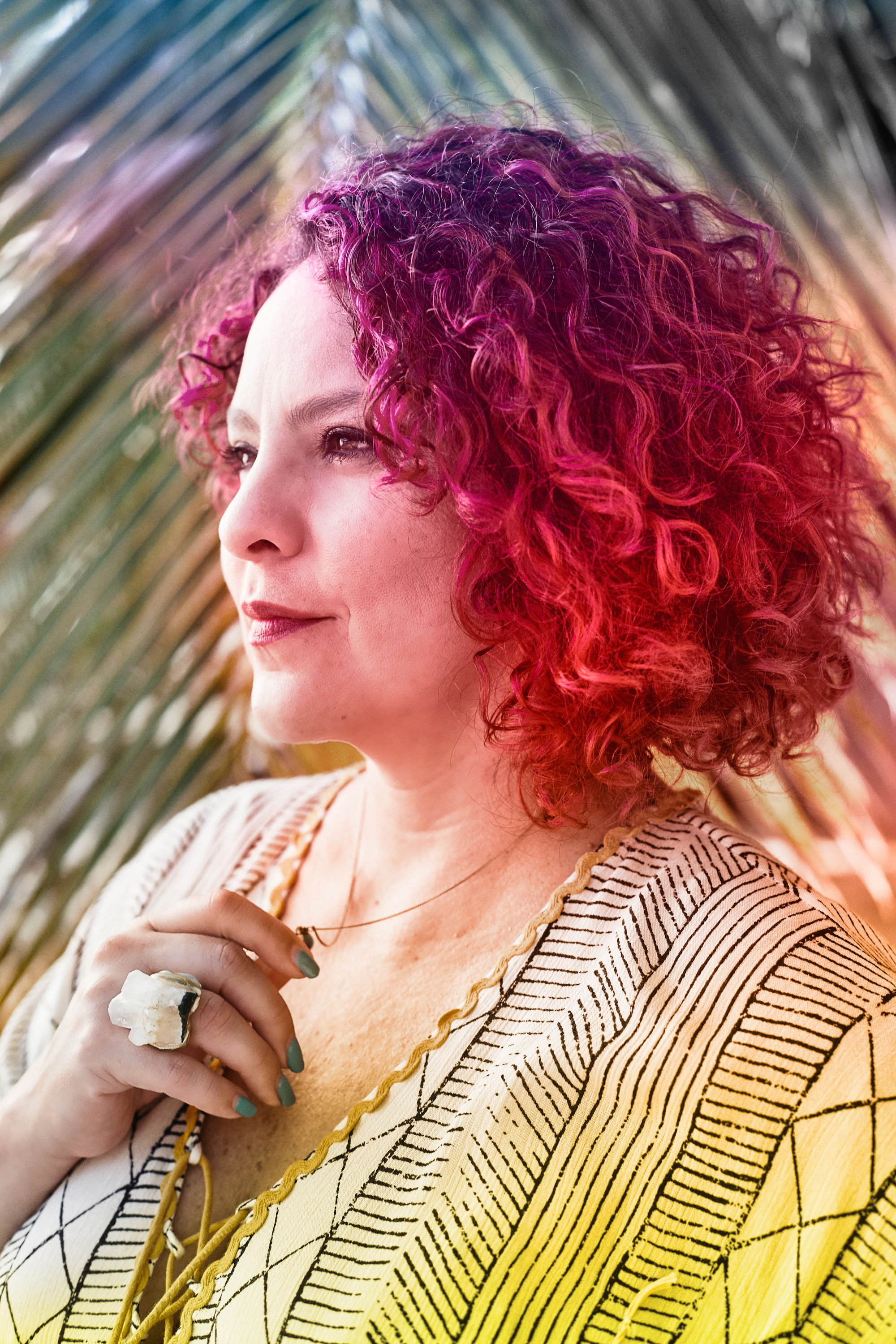 Narayana Montúfar is My Imperfect Life's resident astrologer, responsible for our weekly horoscopes and monthly horoscopes. She's also an artist, writer, and energy healer who finds inspiration in the symbolic language of astrology. An expert in the astrological studies of the Moon, she's the author of Moon Signs: Unlock Your Inner Luminary Power and was featured as one of Medium.com's Authority Magazine 2020's Strong Female Leaders, Destig Magazine's Top Artists to Collect in 2020, and one of Vogue's 13 Astrologers to Follow in 2021.
You can also find her astrological work featured in numerous lifestyle publications like Teen Vogue, Refinery29, InStyle, Brit+Co, Bustle, Pop Sugar, Well + Good, Women's Health, Romper, and more. In her private astrology practice, Narayana's holistic approach seeks to create a positive impact by connecting each one of her clients to the uniqueness of their chart and illuminating their path toward the ultimate state of self-empowerment and self-discovery.