Adam Collard is back on Love Island and these previous islanders have some thoughts
The villa's ultimate bad boy is back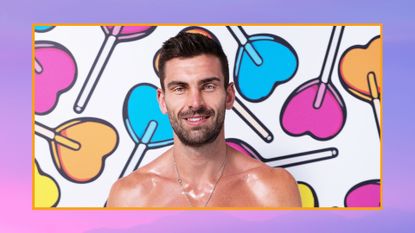 (Image credit: ITV Picture Desl)
In the biggest Love Island twist to ever grace our screens, the OG bad boy, Adam Collard, has returned to the villa—and his exes and fellow islanders have a few things to say.
History has just been made on Love Island season eight, as the show has just brought back season four's Adam⁠—heralded as the most notorious heartbreaker to ever set foot in the villa.
No one's head has ever turned as much or as quickly as Adam, as he singlehandedly delivered some of the most memorable Love Island moments ever. And as it turns out that we viewers weren't the only ones bowled over by his return⁠—his former flames and island costars also had some major reactions…
Zara McDermott, Adam's ex-girlfriend who he was coupled up with before she was dumped from the island and later reunited with, had a truly priceless reaction⁠—all caught on TikTok.
Whilst watching the latest instalment, Zara's boyfriend, Made In Chelsea's Sam Thompson, recorded the reveal as Ian Stirling suspensefully said, "guess who's back." Sam could be heard commenting on the mystery man's abs and rippling pectorals⁠—only to then yell as Adam fully turned around: "IT'S YOUR EX-BOYFRIEND."
Zara's face was a picture, as her jaw dropped and she screamed: "NO!" She then took to social's and commented on Love Island's Instagram reveal post saying: "You're joking me 😂😂😂😂😂😂😂😂😂😂".
Rosie Williams, Adam's love interest before his head was turned by Zara, replied to her comment with: "They winding me up? 👀😂" before also commenting: "Lol.
Fellow season four alum, Laura Anderson also shared her reaction replying to Zara and saying: "paha babe I screamed at the tv 🙈 this has never happened 😂😂".
As did Josh Denzel who wrote: "It's demon time."
Season seven's Chloe Burrows, whose own Love Island beau Toby Aromalaran did his fair share of recoupling, added: "LOOOL U tyrants."
While season six's Shaughna Philip's remarked: "I'm still traumatized over his first stint 😂😂."
We can't wait to see how our current lineup reacts to his big entrance⁠—everyone better keep their wits about them because no one steps on toes like Adam Collard.
Best Love Island gifts and merch to shop now
Brand
Colour
Price
Refine ☵
Sort By