The one dollar accessory Anya Taylor-Joy can't live without
Anya Taylor-Joy reveals what's in her bag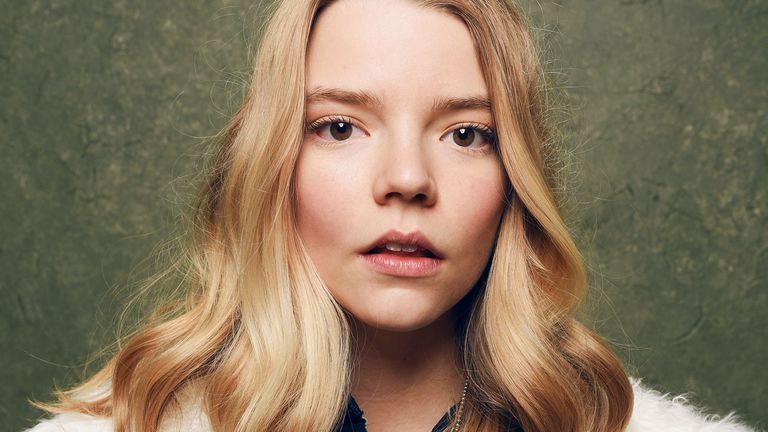 (Image credit: Getty Images / Larry Bussaca)
Anya Taylor-Joy has fast become our new style and beauty icon since gracing our screens as chess playing superstar, Beth Harmon in the Netflix mini-series The Queen's Gambit (alongside these other must-watch Netflix shows). For anyone yet to be drawn into the shows slick aesthetic, it tells the story of a young orphan who discovers and masters the game of chess in 1960s USA.
Based on a book by American author Walter Tevis, The Queen's Gambit is arguably one of the best shows on TV right now so it's no surprise everyone has turned their attention to its brilliant star Anya Taylor-Joy. Throughout the mini-series Taylor-Joy showcases stunning 60s beauty and fashion looks, but that got us thinking about what the actor can't live without irl.
Luckily, it's not all that costly to steal her style, as she revealed to Harper's Baazar, the one item she can't live without is a humble hair scrunchie. Taking a dive inside her handbag, she showed off her favourite hair accessory "usually velvet, usually a crazy colour" alongside a lip balm from Armani and bottle of perfume. And while she doesn't usually wear too much make-up, preferring a natural look, her go to products are "mascara and a little something on the lips".
When it comes to skincare Witch Hazel and Rosewater are her two favourites, both of which are available at most drugstores and won't cost the earth either.
But the secret to her gorgeous hair? Philip Kingsley's Elasticizer, which she uses religiously to keep her hair smooth and shiny.
So there you have it. Scrunchies are officially back in style and Anya Taylor-Joy approved!
Lydia is Lifestyle News Editor at My Imperfect Life.
She specializes in travel, food & drink, fashion, beauty and wellness.
Her travel writing has been published in BBC Good Food, Oh magazine, Harper's Bazaar, Town&Country, Elle and MailOnline.
Before joining My Imperfect Life Lydia headed up the fashion & beauty print team at Now, and worked as Fashion & Beauty Editor at Top of the Pops magazine where she interviewed and styled some of the world's biggest pop acts, from Taylor Swift and Little Mix to Demi Lovato and One Direction.