Emily in Paris star Ashley Park releases cover of La Vie en Rose
The Broadway star, Ashley Park, has surprised her fans with a full version of the song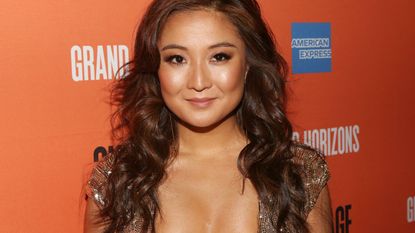 (Image credit: Bruce Glikas/WireImage)
The break out star of Netflix show Emily in Paris, Ashley Park, has delighted fans by releasing a cover of La Vie en Rose.
We saw a snippet of the actress's talents in the hit Netflix show when her character Mindy Chen bursts into song in a Paris park.
In the show, Lily Collin's character encourages her to sing Edith Piaf's La Vie En Rose, while they're chatting at the park. However, the actress and Broadway star, admits she didn't realise how popular the clip would be with Emily in Paris fans.
The actress told Vanity Fair: "A lot of people were like, 'Where is the recording of this? Why can't we download it?' I was like, 'Well, it is a one-minute a cappella version that she's just singing in a park. I don't think you would want a recording of that.'"
With such demand for her version of the song Ashley decided to record the whole tune and even film a video to go alongside it.
The song, which is available to download for free on Spotify and Amazon, was recorded with the help of well-known music producer Will Wells, while the very arty video was shot in her apartment and Central Park in New York.
She went on to say why she wouldn't be making money out of the recording: "It's just my gift to thank everyone who's watched the show. I'm not trying to make money off of it or anything like that. It's more of my thank-you for loving that scene so much."
Ashley is no stranger to singing roles - before Emily in Paris the Tony-nominated actress was known for starring in Broadway shows such as Mean Girls and Mama Mia!
The actress also opened up, in the Vanity Fair interview, about her relationship with Lily Collins, she said: "Me and Lily, we have this real soul sisterhood. Neither of us were lacking in friendships, but when you meet those people, you're like, Oh, my God, I didn't even realize there was a space in my heart reserved for you. It's so easy."
Freelance lifestyle journalist for @BBCBusiness @Womanandhome @ESlifeandStyle @TheIndyBest / co-host of @getajobpodcast and founder of PR secrets. I specialise in health and wellbeing, travel, business, human interest, beauty, and in-depth features.