Here's one thing you could have in common with Beyoncé
Your fitness regime is about to get a major boost with the Beyoncé x Peloton collaboration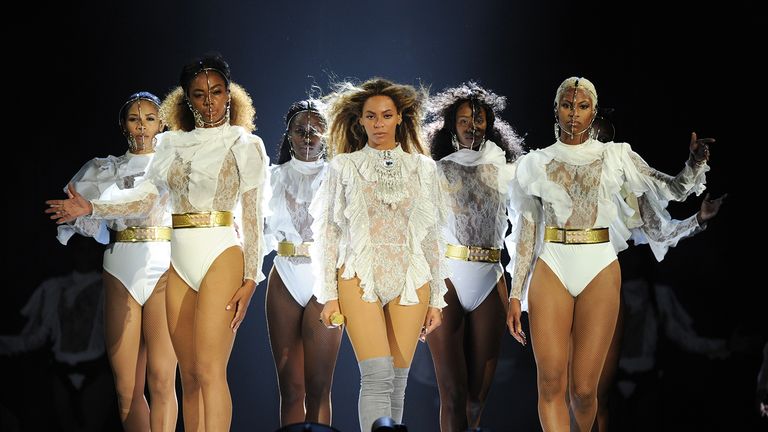 (Image credit: Getty Images / Handout )
Activewear is having a moment, from the rise of the best sustainable activewear brands you can shop right now, to a plethora of shops offering new and improved activewear lines on a daily basis, it seems we have reached peak fitness, and it looks like lockdown is the culprit. Luckily, we'll all have somewhere to wear our new leggings and hoodies as Beyoncé and US fitness technology company Peloton have just announced a multi-year partnership.
Experts in at-home gym equipment which you use alongside an App, Peloton's popularity has risen in recent months as fitness fanatics turn to at-home workouts during the pandemic, but it looks like your fitness class is about to get a whole lot more exciting as news of the Beyoncé partnership dropped across Peloton's social channels.
In their most epic collaboration ever, Peloton announced Beyoncé - the most requested artist by more than 3.6 million members - will be working closely with the brand to create a series of themed workout experiences, from bootcamps and meditation to cycling and yoga. So now you can be one step closer to Bey.
"Peloton and I both understand how the power of music can help uplift and inspire those on their fitness journeys. I've been a Peloton member for several years and I'm excited to partner with a company that helps people, young and old, be the best versions of themselves." Beyoncé said of the partnership.
The collaboration also commemorates Homecoming season, an annual fall celebration for students at Historically Black Colleges and Universities (HBCUs) that honours tradition and legacy.
The newest content is available on the Peloton App, which anyone can try for free through a 30-day trial period and the company have promised to gift two-year Peloton memberships to students at 10 HBCUs.
Lydia is Lifestyle News Editor at My Imperfect Life.
She specializes in travel, food & drink, fashion, beauty and wellness.
Her travel writing has been published in BBC Good Food, Oh magazine, Harper's Bazaar, Town&Country, Elle and MailOnline.
Before joining My Imperfect Life Lydia headed up the fashion & beauty print team at Now, and worked as Fashion & Beauty Editor at Top of the Pops magazine where she interviewed and styled some of the world's biggest pop acts, from Taylor Swift and Little Mix to Demi Lovato and One Direction.