Billie Eilish porn comments reveal an inaccurate picture, according to an ethical-porn expert
'Even though her words represent her own valid experience, they do not represent the entire truth about porn'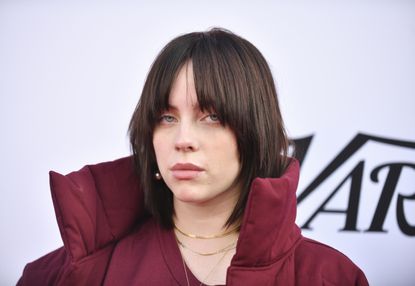 (Image credit: Rodin Eckenroth / Getty)
In a candid conversation on "The Howard Stern Show," Billie Eilish decided to open up about her pornography consumption.
The "Bad Guy" singer didn't hold back; she admitted to watching adult content as early as 11 years old, a once-held sex secret she claims gave her an unrealistic view on romantic relationships and body image, so much so that she referred to the material as a "disgrace."
"I think it really destroyed my brain and I feel incredibly devastated that I was exposed to so much porn," Eilish confessed while on the Sirius XM show.
Although many were shocked at such a frank reveal, Angie Rowntree, the founder of Sssh.com—"the premier destination for sex-positive, ethical porn made from a woman's point of view"—was particularly interested in the singer's generalization of the industry as a whole, one that she believes is inaccurate.
---
---
Billie Eilish porn comments: Angie Rowntree responds
"Even though her words represent her own valid experience, they do not represent the entire truth about porn," Rowntree said.
Sssh.com aims to debunk the notion that the industry is degrading towards women and geared entirely towards men. In fact, Sssh.com is one of the first sites to explore material from the female point of view and celebrate pleasure for all. All of the videos showcased are based on surveys from its members, 76% of whom are women.
"There are empowering sources of female-led and driven, ethically produced, sex-positive adult films that viewers have to pay for, which should be highlighted in this conversation," Rowntree noted.
This isn't the first time the conversation about porn in 2021 yielded some unexpected results.
Earlier this year, a study focusing on watching porn together with your S.O. said the act was actually beneficial to relationships, not detrimental. Research published in the Frontiers in Psychology indicated that couples who watched porn together experienced a higher relationship and sexual satisfaction than partners who do not.
Furthermore, the study revealed solitary porn consumption was negatively associated with a person's relationship and sexual satisfaction. This was only the case when the person's partner engaged in little or no pornography usage themselves.
Perhaps these frank conversations talking about sex and desire are what the industry needs to rid itself of a negative generalization.
The My Imperfect Life team is all about helping you navigate your world. We bring you the latest on fashion, beauty, travel and wellness so you can live life on your terms.