What kind of sex secrets is your partner hiding and why? A new study aims to find out
Is your partner keeping sex secrets?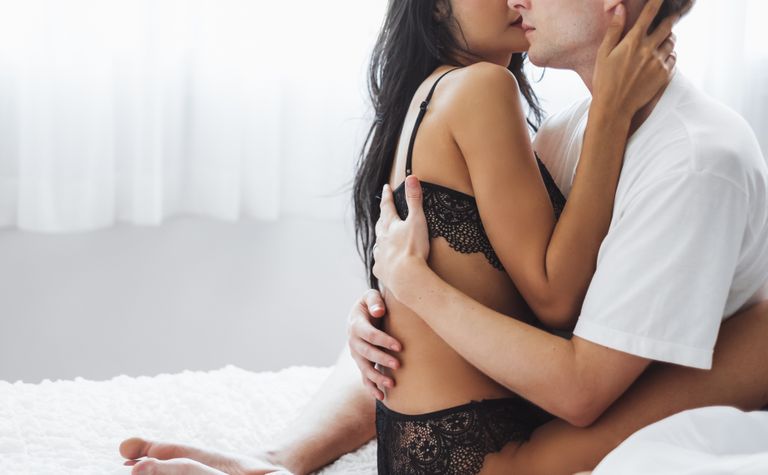 (Image credit: Getty Images)
Honesty is key to building a strong relationship, but don't expect your S.O. to be totally forthcoming with sex secrets. Whether it's a steam sex dream, their desire for using one of the best app controlled vibrators, or something more personal—and much deeper—like a past traumatic experience, according to a new study, we all have something to hide.
Recent findings in Sexuality & Culture suggest that men and women remain relatively tight-lipped about sexual desires and behaviors for a variety of reasons, per Psychology Today. Over one-third of the study's participants, which consisted of 195 college-aged students, are keeping something from their romantic partner. However, 55% of contributors admitted that they have divulged at least one sexual tidbit to their lover.
So, what are the hush-hush details, and why exactly aren't people opening up? It's all gender-based, according to the study. Judging from the results, it seems women have more information that they're unwilling to reveal.
Women's most common sex secrets
History of sexual victimization
Emotionally cheated on a partner
BDSM interest
Pornography usage
Interest in sex toys
Men's most common sex secrets
Pornography usage
Threesome participation
Emotionally cheated on a partner
Not only do the sex secrets vary by gender, but so do the reasons for hiding the information in the first place. The study uncovered that women are fearful that their partners would not understand their anecdotes, whereas men believe their partners would disapprove of their behavior. Additionally, age is also likely to play a factor in the results, according to Sexuality & Culture.
---
---
Although nerve-wracking, participants' reveals were met with mostly positive outcomes, including a sense of relief from both parties. Several examples proved that sharing sex secrets resulted in a damaged relationship, and even breakups, though negative results were not as common.
Relationships require you to be vulnerable, and it's not always easy to share your every thought. As you work to build trust, things will become easier between you and your partner. And if you ever need advice for spicing up your relationship, we've got your back.
Danielle is a writer for My Imperfect Life, where she particularly enjoys covering lifestyle and entertainment news. She was previously the editor of Time Out New York Kids and a news editor at Elite Daily. When she's not working, you can find her reading a good book and enjoying a cup of coffee. Follow her @dvwrites.