Ryan Reynolds has been doing Blake Lively's roots for her and the video footage is lols
Even celebs' other halves are having to become hairdressers, and Blake Lively and Ryan Reynolds are no exception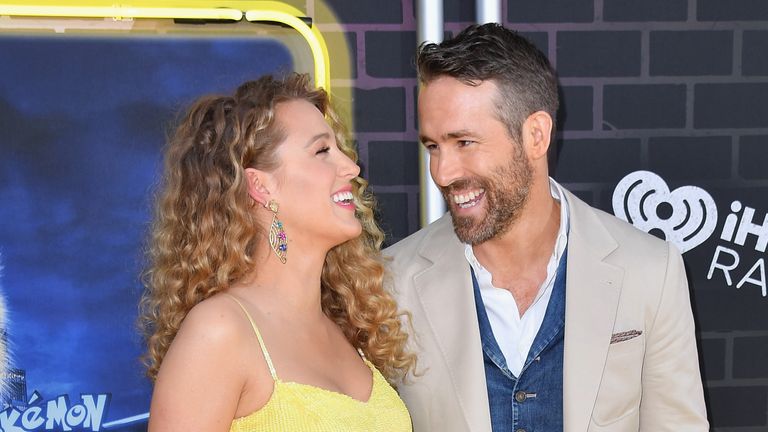 (Image credit: ANGELA WEISS / Contributor via Getty Images)
Are Blake Lively and Ryan Reynolds the most relatable couple in existence? (Rhetorical question, answer: yes.) As with 99.9% of couples in lockdown, the pair have just shared that Ryan has become Blake's hairdresser and has recently colored his wife's roots at home.
It's hard to believe that the two have now been together for more than a decade. After secretly getting married back in 2012, the couple welcomed their first daughter, James, in December 2014. They have since had two more daughters, Inez and Betty, born in 2016 and 2019 respectively. Time really does fly when you're having fun!
Like so many across the world, the family of five will have been learning newfound skills in lockdown, from homeschooling to hairdressing – the latter of which Blake just shared a clip of to Instagram. Ever the joker, she captioned the video: "That time I f*d my hairdresser". Hilarious.
Joking aside, it looks like Ryan did a fairly decent job of coloring his wife's hair. Queer Eye's Grooming Expert and celebrity hairdresser Jonathan Van Ness – who is launching his own haircare line this year – commented: "The sectioning is really really good 🤤 💁🏻", while High School Musical's Ashley Tisdale posted: "what can't he do?!"
Watch the clip in full and swipe left to see the results of Ryan's handiwork for yourself below. We have to say, we're pretty impressed...
These two weren't the only celebrity followers to give Ryan Reynold's hairdressing skills their approval. Wonder Woman's Gal Gadot wrote: "Now that's love!!" while fellow actress Rita Wilson added: "He's got a knack."
Ah, these two. Always keeping it real for us.
On another note, is anybody else really missing their hair salon right about now?
Lucy is a beauty journalist who has written for titles including Marie Claire, Cosmopolitan, Women's Health, InStyle and Woman & Home, and regularly contributes to My Imperfect Life. Most recently she was Junior Beauty Editor at Marie Claire. Covering skincare, haircare, make-up and wellbeing, her job involves anything from picking the brains of the world's top dermatologists to swatching the latest and greatest foundations. When she's not got beauty on the brain, you're most likely to find her spending time with dogs (her sister owns one very sassy cockapoo), reading or sleeping. She's also a big fan of RuPaul's Drag Race, rosé and and house plants that stay alive.