Cardi B is launching her own haircare line that'll educate people on Afro-Latina hair
The rapper announced her plans to launch her own hair products on Instagram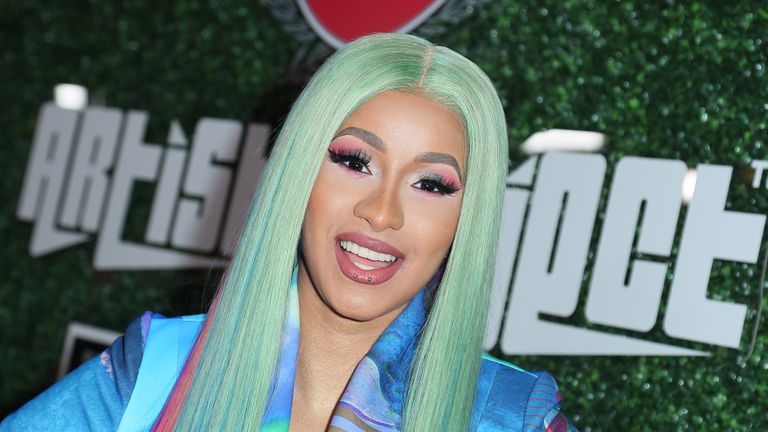 (Image credit: Restrictions: Contact your local office for all commercial or promotional uses. Credit: Leon Bennett / Stringer via Getty Images)
Cardi B has revealed her plans to launch her own haircare line later this year, and we're already excited to see what she has come up with.
The rapper announced the news in an Instagram post earlier this week, writing: "This year I will be coming out with a hairline that I been working on at home for my hair and my daughters however, I think is time for people to educate themselves on nationality, race and ethnicity.
"Being Hispanic/Latina don't make your hair long , don't make your skin light or don't make your face features slim specially Latin countries from the Caribbean islands," she added.
"Dna have something to do with your hair not your nationality but guess what you can always maintain your hair .....and one more things not everyone that speaks Spanish is Mexican".
When is Cardi B's haircare line launching?
As yet we have no word on exactly when Cardi B's haircare brand will launch – or its name – but she has said it's planned for some time this year.
We're also not privy to exactly which products Cardi will launch as part of her line, but it could include a hair mask after she recently shared a homemade treatment she uses on both her own and her daughter's hair.
Sharing the recipe on Instagram Stories, the mask is made by mixing avocado, argan oil, olive oil, black castor oil, honey, banana, mayonnaise and two eggs. The mask brings out some serious shine in Cardi's own hair as well as helping define her toddler's curls.
This is definitely cheaper than a trip to the salon for a treatment, so we're here for it!
Lucy is a beauty journalist who has written for titles including Marie Claire, Cosmopolitan, Women's Health, InStyle and Woman & Home, and regularly contributes to My Imperfect Life. Most recently she was Junior Beauty Editor at Marie Claire. Covering skincare, haircare, make-up and wellbeing, her job involves anything from picking the brains of the world's top dermatologists to swatching the latest and greatest foundations. When she's not got beauty on the brain, you're most likely to find her spending time with dogs (her sister owns one very sassy cockapoo), reading or sleeping. She's also a big fan of RuPaul's Drag Race, rosé and and house plants that stay alive.