These crystal sex toys are the perfect self-love treat to gift yourself this holiday season
We'll take them all!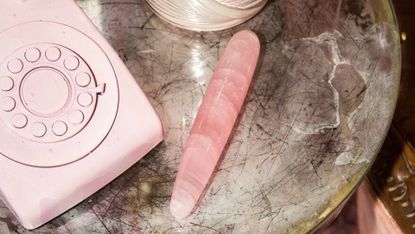 (Image credit: Chakrubs)
A sublime blend of creativity and functionality, these crystal sex toys from Chakrubs are as alluring as they are effective.
These unique types of vibrators are a hybrid that allow you to activate your pleasure points while soaking up the crystals' powerful healing vibes. What better way to combine your favorite self-care practices?
Since the holiday season is stressful—and your toy collection could use a few new additions—why not add one of these babies to your gift wishlist? You'll feel grounded in no time.
---
---
Shop crystal sex toys from Chakrubs
In hopes to "add a sense of sacredness to your playtime," Chakrubs founder Vanessa Cuccia has put a whole new spin on self-love products. Have a look at some of the brand's fan-favorite items.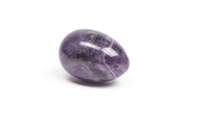 (opens in new tab)
Chakrubs, Amethyst Yoni Egg ($59.33) (opens in new tab)
Sculpted from pure amethyst crystal, this product attempts to restore order, tranquility and a sense of balance. Yoni eggs not only strengthen the pelvic floor, but its orgasmic results are mind-blowing.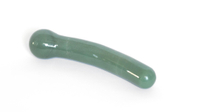 (opens in new tab)
Chakrubs, The Indian Jade Curve ($222 (opens in new tab))
The pure green aventurine is famous for its good fortune, but the Curve's shape is what will make users take notice, as the bulbous end perfectly stimulates the g-spot. You'll feel rejuvenated and calm with its help.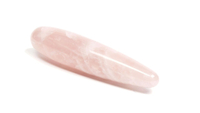 (opens in new tab)
Chakrubs, The Heart - Original ($159.22 (opens in new tab))
Pure rose quartz, the stone associated with love, is a natural selection for one of Chakrubs' most sought-after sex toys. Not only will it open you up to the essence of love and attraction in all of its forms, but it'll also make your solo session all the more satisfying.

Thinking about making a purchase? Be sure to read up on how cleansing crystals maximizes their healing vibes so that you can take advantage of your goodies and all of their intentions.
(Psst: you'll also want to read up on the brand's cleaning guidelines, as well as our expert tips on how to clean sex toys.)