Function of Beauty launches new customizable skincare
The beauty gods listened and Function of Beauty skincare has landed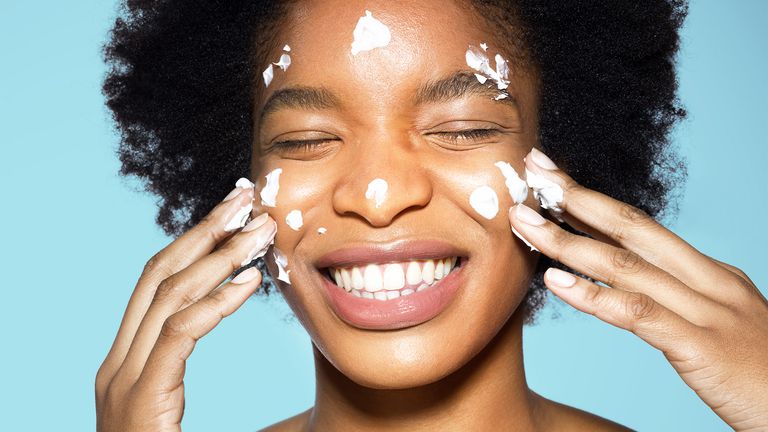 (Image credit: Jonathan Knowles/Getty Images)
The buzzy beauty brand known for its customizable haircare products has just added (drumroll, please) Function of Beauty skincare to its lineup, which works on the same premise. 
'Customisable skincare' can be a loose term that either means becoming your own alchemist and mixing up products in the bathroom. Or spending megabucks as your DNA is paired to ingredients in a lab.  
The other option - navigating a saturated skincare market - is at best time consuming, at worst pretty daunting. 
So the idea of taking a quiz and having cosmetic chemists create something just for your one-of-a-kind skin without breaking the bank? It's blowing our minds.
Plus, we have high hopes for the Function of Beauty skincare considering its shampoos and conditioners have over 110,000 5-star reviews.
What is Function of Beauty skincare?
The skincare line has two different kinds of cleansers, a serum and three different moisturizers, plus up to 3 billion possible skincare formulations.
Function of Beauty Custom Facial Serum, £44View Deal
Depending on sensorial preference, you can pick which cleanser texture you'd prefer - non-lathering jelly or lathering micellar gel formula. 
The same goes for the moisturizer, which comes in cream, lotion or gel options.  
You can also choose to go fragrance-free or pick the natural fragrance called 'Dew (You)', with notes of cucumber and citrus.
How does the skincare quiz work?
In the same way as your prescribed haircare, the quiz asks you to answer three questions. 
First, choose which skin type describes yours best: oily? combo? dry skin? You know, the basics. Then there is a question about make-up usage and finally you are asked to choose three out of 13 skin goals (think anti-pollution and anti-ageing).
Based on these answers a team of MIT-traned scientists and engineers (yup, you read that right)  recommend a complete regimen of products just for you.
Then you wait for your ombre-coloured bottles to be shipped directly to your door - all of which feature your name on the bottles. 
It's literally customised in every sense of the word and we're jumping all over it.