Function of Beauty launches new customizable skincare
The beauty gods listened and Function of Beauty skincare has landed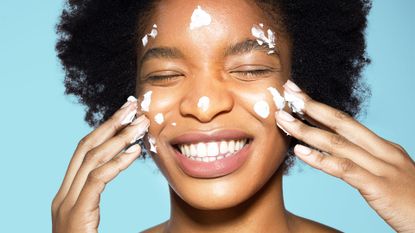 (Image credit: Jonathan Knowles/Getty Images)
The buzzy beauty brand known for its customizable haircare products has just added (drumroll, please) Function of Beauty skincare to its lineup, which works on the same premise.
'Customisable skincare' can be a loose term that either means becoming your own alchemist and mixing up products in the bathroom. Or spending megabucks as your DNA is paired to ingredients in a lab.
The other option - navigating a saturated skincare market - is at best time consuming, at worst pretty daunting.
So the idea of taking a quiz and having cosmetic chemists create something just for your one-of-a-kind skin without breaking the bank? It's blowing our minds.
Plus, we have high hopes for the Function of Beauty skincare considering its shampoos and conditioners have over 110,000 5-star reviews.
What is Function of Beauty skincare?
The skincare line has two different kinds of cleansers, a serum and three different moisturizers, plus up to 3 billion possible skincare formulations.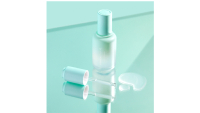 Function of Beauty Custom Facial Serum, £44
Depending on sensorial preference, you can pick which cleanser texture you'd prefer - non-lathering jelly or lathering micellar gel formula.
The same goes for the moisturizer, which comes in cream, lotion or gel options.
You can also choose to go fragrance-free or pick the natural fragrance called 'Dew (You)', with notes of cucumber and citrus.
How does the skincare quiz work?
In the same way as your prescribed haircare, the quiz asks you to answer three questions.
First, choose which skin type describes yours best: oily? combo? dry skin? You know, the basics. Then there is a question about make-up usage and finally you are asked to choose three out of 13 skin goals (think anti-pollution and anti-ageing).
Based on these answers a team of MIT-traned scientists and engineers (yup, you read that right) recommend a complete regimen of products just for you.
Then you wait for your ombre-coloured bottles to be shipped directly to your door - all of which feature your name on the bottles.
It's literally customised in every sense of the word and we're jumping all over it.
Fiona Embleton is a multi-award-winning beauty editor who has tested over 10,000 products in her 10 years + of writing and shooting beauty stories. For the past four years, she was the Senior Beauty Editor at Marie Claire, having previously worked in the role of Beauty Editor at both Stylist and Cosmopolitan. She has recently gone freelance and alongside My Imperfect Life, she has written for titles including ELLE UK, ELLE Canada, Buro 247, Harper's Bazaar Arabia, Vogue Scandinavia, and ES Magazine. Beauty journalism allowed her to marry up her first-class degree in English Literature and Language (she's a stickler for grammar and a self-confessed ingredients geek) with a passion for make-up and skincare, photography, and catwalk trends. She loves jumping on the latest internet-breaking beauty news, dissecting the best red carpet looks, and having the crème de la crème of dermatologists, make-up artists, and hairstylists on speed dial so she can tap them for the best advice. She's a discerning beauty shopper and knows it can be confusing trying to navigate what's hype and what really works. So if she really likes something, you can trust that she has reached that opinion by vetting it against everything else she's ever tried. Her career highs? Interviewing Cate Blanchett and winning a Jasmine Award for the deeply personal feature Cancer Stole My Mother's Scent.