This genius bikini hack is making us excited for summer
Buying new bikinis is so last year. With this bikini hack, it's all about repurposing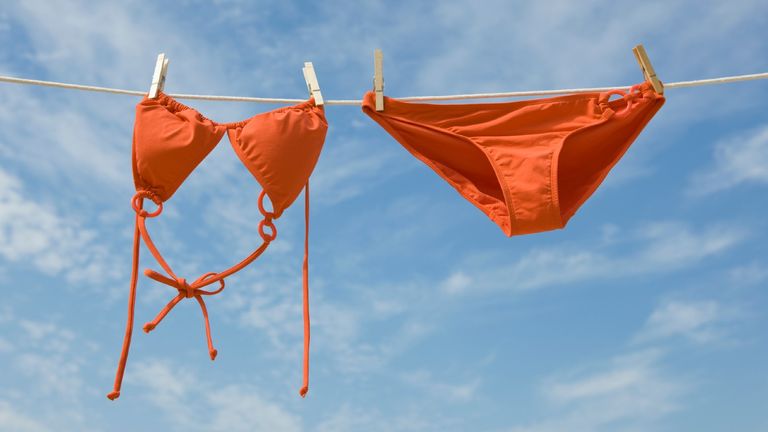 (Image credit: Getty/ Tetra Images)
Instagram hack to the rescue! Stylist Jordyn Megan has gone viral after blessing us with a life-changing bikini hack to help save the pennies. 
We're quickly becoming au fait with the term "bikini hack," as there seems to be a new one cropping up every week (remember the upside down trend?). The Miami-based TikToker shared yet another game-changing style trick: this time it's how to reuse your old bikini bottoms to create a chic duo top. Cool, huh? 
There are loads of ways to style a bathing suit that will have you looking and feeling cooler than anyone else on the beach but they might not seem so obvious. Luckily, the TikTokker has rounded up a couple of unique ideas, so you can skip the whole online searching and get straight to the styling!  
Whether you have a summer vacation booked or are merely looking for ways to jazz up your pre-loved pieces, this new swimwear look will help anyone kill it by the pool.
All you need to do is grab two pairs of old bikini bottoms—they can be any color and don't have to match. In fact, the look works better with clashing prints and colors. Just take each pair of bikini bottoms and fashion them into one half of a bikini top, as seen in the video above. 
As well as getting a whole new look, this unexpected hack is worth it as you don't even have to go to a shopping mall—you can just try it out in the comfort of your own home.
It's all about positive shopping nowadays, with it being near impossible to miss all of the conscious consuming propaganda out there. So, before you give up on that old stretched-out tanga bikini bottom, take a cue from J.Megss' mindful shopping trick, which is much better for the planet, while working wonders for both the fit and look. Not to mention, waste is so last season as sustainable shopping helps us make wiser fashion choices.