Gwen Stefani just brought back 90s dip dyed hair and we're here for it
Gwen Stefani's 90s dip dyed hair has gone viral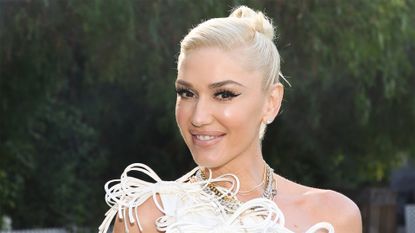 (Image credit: GettyImages-1289106965/UNIVERSAL CITY, CALIFORNIA - DECEMBER 02: Singer Gwen Stefani visits Hallmark Channel's "Home & Family" at Universal Studios Hollywood on December 02, 2020 in Universal City, California. (Photo by Paul Archuleta/Getty Images))
We can't stop thinking about Gwen Stefani's 90s dip dyed hair. It's fair to say the bold style has captured our imaginations in much the same way as Stefani's white and fuchsia dip dyed wedding dress for her marriage to Gavin Rossdale in 2002.
Nostalgia is definitely a driving force in our obsession. According to a recent study, the drastic shift in society and lifestyle caused by COVID-19 has increasingly seen us turn to nostalgia for a sentimental boost. So it makes sense that it's likely to be a social media trend in 2021.
But back to that dip dye. Performing her new single "Let Me Re-Introduce Myself" on The Voice, Stefani used her hair to make the ultimate girl-power statement to the doubters.
She (quite literally) reintroduced herself - and her signature dip dyed ends. The hair colour ultimately paid homage to the girl who first hit the music scene in 1986 and has had a career spanning three decades.
Sporting sleek platinum hair with black mid-lengths and ends, it was the blast from the past we'd been craving for.
The No Doubt lead singer is known for her platinum blonde locks and red lip combo and hasn't deviated from the look in years. The last time she sported blue-black tips was 1999 and we're loving its 2020 revival.
Professional dip dyed hair involves using bleach on the last four inches of your hair before dyeing the bottoms your chosen shade.
If you don't want to fully commit to the hair colour trend and go for permanent dye, try Moroccan Oil's Colour Depositing Mask.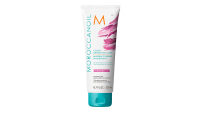 This colour depositing mask comes in six different shades so you can apply them just through the ends for a hint of colour.
Which really just leaves one question - when can we expect a second chance to see Stefani with electric blue hair and catchy fuzzy bikini? Pretty please?
Fiona Embleton is a multi-award-winning beauty editor who has tested over 10,000 products in her 10 years + of writing and shooting beauty stories. For the past four years, she was the Senior Beauty Editor at Marie Claire, having previously worked in the role of Beauty Editor at both Stylist and Cosmopolitan. She has recently gone freelance and alongside My Imperfect Life, she has written for titles including ELLE UK, ELLE Canada, Buro 247, Harper's Bazaar Arabia, Vogue Scandinavia, and ES Magazine. Beauty journalism allowed her to marry up her first-class degree in English Literature and Language (she's a stickler for grammar and a self-confessed ingredients geek) with a passion for make-up and skincare, photography, and catwalk trends. She loves jumping on the latest internet-breaking beauty news, dissecting the best red carpet looks, and having the crème de la crème of dermatologists, make-up artists, and hairstylists on speed dial so she can tap them for the best advice. She's a discerning beauty shopper and knows it can be confusing trying to navigate what's hype and what really works. So if she really likes something, you can trust that she has reached that opinion by vetting it against everything else she's ever tried. Her career highs? Interviewing Cate Blanchett and winning a Jasmine Award for the deeply personal feature Cancer Stole My Mother's Scent.