Gwen Stefani just brought back 90s dip dyed hair and we're here for it
Gwen Stefani's 90s dip dyed hair has gone viral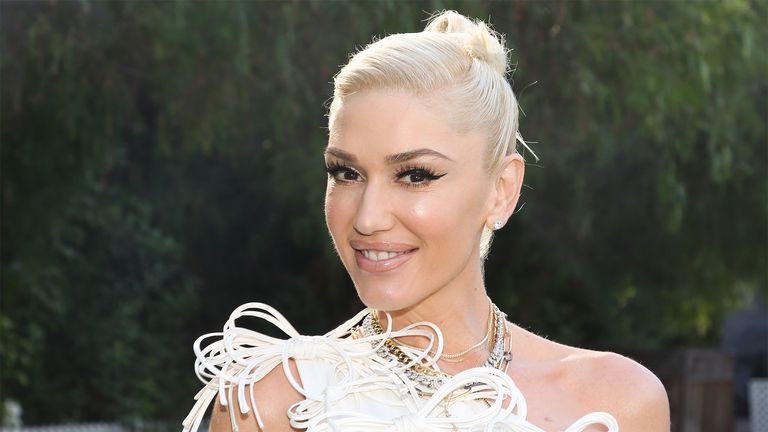 (Image credit: GettyImages-1289106965/UNIVERSAL CITY, CALIFORNIA - DECEMBER 02: Singer Gwen Stefani visits Hallmark Channel's "Home & Family" at Universal Studios Hollywood on December 02, 2020 in Universal City, California. (Photo by Paul Archuleta/Getty Images))
We can't stop thinking about Gwen Stefani's 90s dip dyed hair. It's fair to say the bold style has captured our imaginations in much the same way as Stefani's white and fuchsia dip dyed wedding dress for her marriage to Gavin Rossdale in 2002. 
Nostalgia is definitely a driving force in our obsession. According to a recent study, the drastic shift in society and lifestyle caused by COVID-19 has increasingly seen us turn to nostalgia for a sentimental boost. So it makes sense that it's likely to be a social media trend in 2021.
But back to that dip dye. Performing her new single "Let Me Re-Introduce Myself" on The Voice, Stefani used her hair to make the ultimate girl-power statement to the doubters.
She (quite literally) reintroduced herself - and her signature dip dyed ends. The hair colour ultimately paid homage to the girl who first hit the music scene in 1986 and has had a career spanning three decades. 
Sporting sleek platinum hair with black mid-lengths and ends, it was the blast from the past we'd been craving for.
The No Doubt lead singer is known for her platinum blonde locks and red lip combo and hasn't deviated from the look in years. The last time she sported blue-black tips was 1999 and we're loving its 2020 revival.
Professional dip dyed hair involves using bleach on the last four inches of your hair before dyeing the bottoms your chosen shade.
If you don't want to fully commit to the hair colour trend and go for permanent dye, try Moroccan Oil's Colour Depositing Mask. 
Moroccan Oil Colour Depositing Mask, $28, Amazon.comView Deal
This colour depositing mask comes in six different shades so you can apply them just through the ends for a hint of colour.
Which really just leaves one question - when can we expect a second chance to see Stefani with electric blue hair and catchy fuzzy bikini? Pretty please?