A Harry Potter TV show could be in the works but fans aren't here for it
What is this wizardry?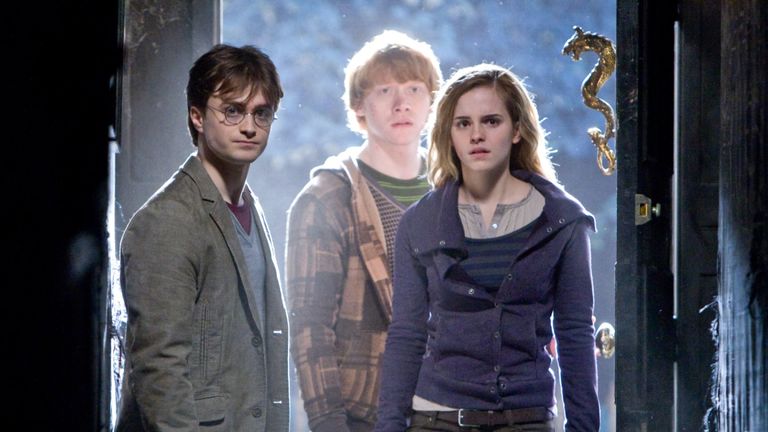 (Image credit: PictureLux / The Hollywood Archive / Alamy Stock Photo )
HBO has treated us to many great series, like Games of Thrones and Euphoria —and now they are exploring a Harry Potter series. Harry Potter is a beloved part of many childhoods, with seven books and eight films, and many spin-offs. 
The story about a wizarding boy and his struggles against evil inspired a whole generation and created a passionately loyal fandom. However, this news of yet more Harry Potter content has not landed well with fans. 
The Hollywood Reporter has said that HBO Max is in the early stages of the series and is starting to look for writers to bring the magical world to life. Sadly though, even the most dedicated fans are not excited by the idea of more Harry Potter.
How did fans react to the news of a new Harry Potter TV show?
Perhaps it's Harry Potter Fatigue, as one fan wrote on Twitter: "Enough is Enough." Another replied: "4 movies, a trillion books, fantastic beasts, Broadway plays, the wizarding world at universal studios.......like we get it." 
Like with many huge franchises, sometimes they just don't know when to stop. To the point where even the most die-hard fans would rather it was left alone.
Writer JK Rowling is also at the center of a backlash. In recent months she has left fans angry and disappointed as she has been using her social media platforms to defend Johnny Depp (who has been accused of assaulting Amber Heard), as well as making repeated transphobic remarks.
The storyline of the Harry Potter series is still unknown and no cast members have been announced, but the idea that JK Rowling will benefit from it in any way has left fans stressed and conflicted.
Fans have said they do not want JK Rowling to financially benefit from the new series or anything Harry Potter related, as one user wrote: "wanting more Harry Potter content but not wanting JK Rowling to make any money off it."
Another said: "Me realizing JK Rowling is still gonna get Cash for the Harry Potter series." 
HBO Max is already remaking Sex and the City and Gossip Girl, but it begs the question—how many more remakes and spins offs do we need? 'Potterheads' probably never dreamed the day would come when they would dread more Harry Potter, but sadly it looks like it's here.