A Harvard lecturer has revealed the one thing that can help you get ahead in life
This is the one thing that will help you get ahead in life, according to a Harvard lecturer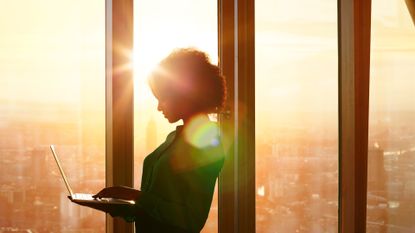 (Image credit: Getty Images)
We all want to be successful in life, whether it's in our personal journeys or careers - especially in the recent months when we've all being doing most of our work from our home office desk chairs. But how do we get there?
A Harvard lecturer has revealed the one thing we all need to get ahead in life, and no, it's not a diploma from the prestigious Ivy league school. In fact, it's not a specific skill at all.
Throughout our lives, most of us have traditionally been told that education and developing expertise in your chosen field will not only land you all the best jobs but the hefty salaries that come with it. Not only that, but we're often told that the opposite of that, which is to have a broader vision rather than honing in on one specific thing, is viewed as less valuable.
But of course, this mindset has changed a lot over the years, as new industries and professions - especially in the world of tech and social media - have proven that the more dynamic, adaptable and multifaceted you are, the better.
Vikram Mansharamani, PhD, is a Lecturer at Harvard University and author of the new book THINK FOR YOURSELF: Restoring Common Sense in an Age of Experts and Artificial Intelligence. In a recent piece for CNBC Make It, he explained why changing your way of thinking in order to not only accept generalists but to become one is the key to success.
"The rapid advancement of technology, combined with increased uncertainty, is making the most important career logic of the past counterproductive going forward. The world, to put it bluntly, has changed, but our philosophy around skills development has not," he wrote.
"Today's dynamic complexity demands an ability to thrive in ambiguous and poorly defined situations, a context that generates anxiety for most, because it has always felt safer to generalize."
But how exactly do you become a generalist? Well, Mansharamani suggests paying more attention to the context of your decision making. "Read the whole paper, not just the section about your industry. Is your primary focus oil and gas? Study the dynamics affecting the retail sector. Are you a finance professional? Why not read a book on marketing? Think bigger and wider than you've traditionally done."
Ultimately, it's all about broadening your horizon. Don't just settle for the one thing you think you need to know, but all of the above.
Sagal is a journalist, specialising in lifestyle, pop culture, fashion and beauty. She has written for a number of publications including Vogue, Glamour, Stylist, Evening Standard, Bustle, You Magazine, Dazed and Wonderland to name a few.