H&M's sustainable swimwear is super stylish and affordable too
The new H&M summer collection features their most sustainable swimwear collection ever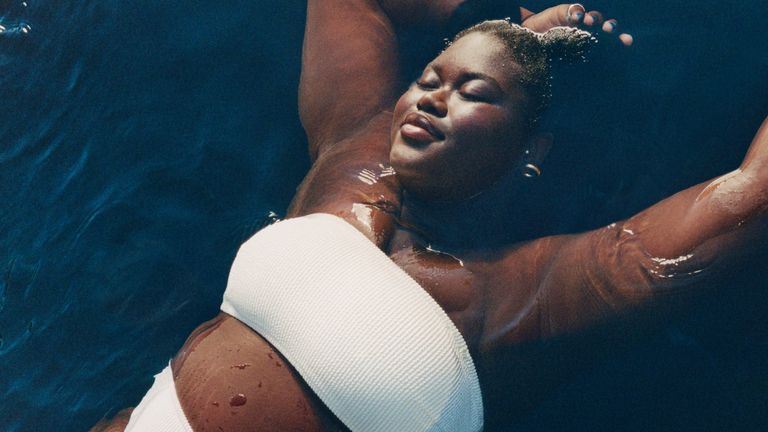 (Image credit: H&M)
With summer fast approaching the hunt for the perfect swimwear is on. But, to the eco-friendly shopper who's looking for the best sustainable fashion brands to add to their wardrobe, it may seem like a daunting prospect. Thankfully, H&M's new summer collection has us covered with their most sustainable swimwear collection to date that ticks all the boxes on the style criteria and won't break the bank. 
Arguably, at summertime—with the prospect of laying poolside on the cards—your capsule wardrobe will evolve to include swimwear, and, H&M's new collection, which features flattering, classic cuts to retro style bikinis is the perfect solution. Best of all the pieces are size-inclusive, spanning from size 4 to 22 online, and use up to 92% recycled materials.
H&M proves yet again that you don't need to sacrifice style, color, or drop loads of money on some great sustainable pieces. 
If we had to pick just one piece, it would have to be the white halterneck waffle bikini, which conjures up images of Naomi Campbell, Tyra Banks, and Beverly Peele all aboard a yacht—the ultimate 90s supermodel vibes. it's flattering and effortlessly gorgeous and the waffle effect really gives it an expensive feel. You can get your hands on the top for £9.99 and the bottoms for £3.99—see, we said super affordable.
The H&M sustainable swimwear we're buying
Halterneck bikini top | H&M| £9.99
92% recycled polyesterView Deal
Bikini bottoms | H&M | £3.99
92% recycled polyesterView Deal
The white and black versions of the bikini have 92% recycled polyester, the rust color has 88% (some of the styles and colors differ on percentages so make sure you check!)
The Bandeau style swimsuit is also a must, for £12.99 you can get this style in a deep rust color. It also has removable inserts that provide good support, and a high cut at the sides. The rust is made from 88% recycled material, you can also get the same waffle material in white and black which are made from 92% recycled material—like the bikini. 
Bandeau-style swimsuit | H&M | £12.99
88% Recycled polyamide View Deal
The High leg Shaping swimsuit comes in black and has a halter neck and cut out and is made from 82% recycled polyamide. It's fully lined and tight-fitting to accentuate your curves and also has adjustable straps and removable inserts. 
High leg Shaping swimsuit| H&M | £29.99
82% recycled polyamideView Deal
The boldest of the collection is the pink glittery swimsuit, made from 66% recycled material, this swimsuit pretty much embodies hot girl summer energy. It has a rosy shimmer and a cut-out back detail. And for £19.99,  we're definitely taking this one straight to the checkout. 
 High Leg Swimsuit | H&M |£19.99
66% recycled polyesterView Deal
The collection is already available in the UK but launches in the US on the 10th of June.