This is how much money you should be saving for your retirement right now
How much should 20-somethings be saving for their retirement? New data has revealed the average...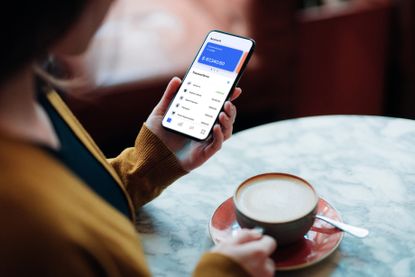 (Image credit: Getty Images)
It's no secret that young people today have it tougher than their parents' generation when it comes to things like salaries, homeownership, and retirement funds—much of which is thanks to growing up in a recession and living through a global pandemic with many financial repercussions. So, what do their 401(k) accounts look like?
It is usually a rule of thumb that the earlier you start saving for your retirement, the more money you will have to accumulate compound interest which ultimately results in more savings. But how much should people in their 20s be saving and are we saving anywhere near it? New data by retirement-plan provider Fidelity explains it all...
How much should you save for your retirement?
According to Fidelity, you should aim to put 15% of your income towards your retirement fund. If you start saving 15% of your salary each month early on in your career (maybe with the help of money-saving apps), you will be on track to have the equivalent of your annual salary saved by the age of 30.
If your employer offers a 401(k) match, it is always smart to contribute enough to qualify for the full amount if you can as this is pretty much free money towards your retirement. So for instance, that means if you earn an annual salary of $50,000, then you should aim to have $50,000 in retirement savings by the time you are 30.
Meanwhile, this is what the experts at Fidelity recommend you have saved for retirement at every new decade in your career until you reach your retirement age of 67.
This is, of course, if you have stuck to the model of putting away 15% of your annual salary each year. But how many Americans are actually doing that right now?
How much are Americans in their 20s actually saving in their 401(k) accounts?
It's one thing having a goal for the amount you should be saving but actually sticking to it is a whole other thing. Especially with the unexpected financial curveballs brought on by the pandemic for people, with many losing their jobs or having to take pay cuts.
With that in mind, the average 401(k) balance for Americans between the ages of 20 and 29 was $15,000 according to data provided by Fidelity's retirement platform from the fourth quarter of 2020 and shared with CNBC Make It. Meanwhile, the average employee contribution rate for people in this age group was 7.4%.
Sagal is a journalist, specialising in lifestyle, pop culture, fashion and beauty. She has written for a number of publications including Vogue, Glamour, Stylist, Evening Standard, Bustle, You Magazine, Dazed and Wonderland to name a few.