Kopari CBD Recovery Balm alternatives: what to shop now that the cult fave is discontinued
We round up a few Kopari CBD Recovery Balm alternatives after the soothing skin salve seems to have been pulled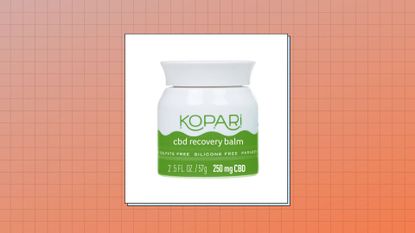 (Image credit: Kopari )
We hate it when one of our favorite beauty buys is discontinued, and it seems it's time to look for Kopari CBD Recovery Balm alternatives. Sadly, it looks as though the award-winning beauty buy is no longer available to shop in mainstream stores.
The brand is famed for harnessing the many benefits of coconuts in their skincare routine staples—from the milk to the husk—which it sources sustainably from small family farms in Davao in the Philippines. The brand gives back to this community by providing access to clean water, school supplies, and even building new homes, which have affectionately been dubbed the Kopari Village.
In the same way as the best vitamin C serums are seen as a non-negotiable part of a brightening skincare regime, CBD has gained a lot of traction in beauty circles in the past five or so years. Considered a superior calming ingredient, CBD is the non-psychoactive component of the hemp plant, it's thought to take the sting out of spots and help to calm sensitive skin types.
Fans loved Kopari's vegan coconut balm, which contained hemp that had been cold-pressed into a fine powder in order to retain 100 per cent of the plant's nutrients. The balm melted into the skin allowing you to deeply hydrate dry, chapped skin, ease muscles post-workout, and massage into your temples if you feel a headache coming on.
Why was Kopari CBD Recovery Balm discontinued?
The short answer is that we don't know why the brand decided to pull this product. However, while we don't have official confirmation from the brand, the balm does indeed appear to have been discontinued as it's no longer available at stockists like Ulta and Revolve.
For those mourning the loss of these little tubs, or looking for a similar CBD body product, we've pulled some Kopari CBD Recovery Balm alternatives below to help you on your way to finding a new forever fave.
Kopari CBD Recovery Balm alternatives to shop now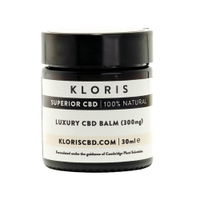 Kloris 300mg Luxury CBD Balm
RRP: $48.30/£35
This is a super soothing balm infused with CBD and nourishing coconut, mango and shea butters.
It's perfect for really dry bits of skin, and can even work well as one of the best moisturizers for dry skin.
---
---
---
Fiona Embleton is a multi-award-winning beauty editor who has tested over 10,000 products in her 10 years + of writing and shooting beauty stories. For the past four years, she was the Senior Beauty Editor at Marie Claire, having previously worked in the role of Beauty Editor at both Stylist and Cosmopolitan. She has recently gone freelance and alongside My Imperfect Life, she has written for titles including ELLE UK, ELLE Canada, Buro 247, Harper's Bazaar Arabia, Vogue Scandinavia, and ES Magazine. Beauty journalism allowed her to marry up her first-class degree in English Literature and Language (she's a stickler for grammar and a self-confessed ingredients geek) with a passion for make-up and skincare, photography, and catwalk trends. She loves jumping on the latest internet-breaking beauty news, dissecting the best red carpet looks, and having the crème de la crème of dermatologists, make-up artists, and hairstylists on speed dial so she can tap them for the best advice. She's a discerning beauty shopper and knows it can be confusing trying to navigate what's hype and what really works. So if she really likes something, you can trust that she has reached that opinion by vetting it against everything else she's ever tried. Her career highs? Interviewing Cate Blanchett and winning a Jasmine Award for the deeply personal feature Cancer Stole My Mother's Scent.