Maybelline Sky High Mascara: I tried the $12 viral TikTok buy and I'm as obsessed as everyone else
One writer got her hands on the sell-out Maybelline mascara – but does it live up to the hype? (Spoiler: yes)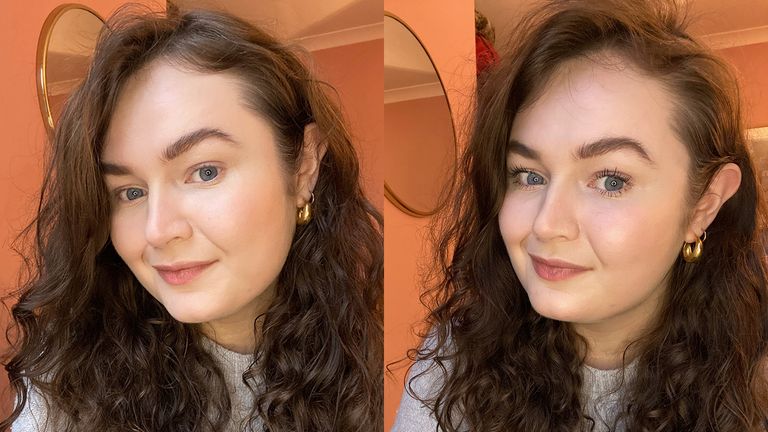 (Image credit: Lucy Abbersteen)
The best mascara is worth its weight in gold, and people are going wild for the Maybelline Sky High Mascara on TikTok right now. Not only has it gone viral, retailers around the world can barely keep it in stock – at Ulta, it's already sold out four times and counting.
Videos showing the mascara's epic results have racked up millions of likes on TikTok, with #skyhighmascara currently sat at more than 109 million views. I knew I needed to try it for myself, whatever the cost ($11.49 or £9.99 if you're wondering).
For transparency, I am certified Fussy™ when it comes to mascara. Few strike the all important balance of length and volume without clumping your lashes together in one big blob. I've tried dozens of formulas in my time, but fewer than 10 actually get my vote as being worth the spend. So is this beauty bargain worth the hype? Keep reading for how it fares.
@zozoroe

#stitch with @jessica.c.eid I think I found my new favorite mascara🙊 @maybelline #skyhighmascara #maybelline #mascara #fyp #viral #makeuphacks

♬ original sound - Zoe Roe
Maybelline Sky High Mascara review
Maybelline Lash Sensational Sky High Mascara, $11.49, Ulta (UK £9.99, Lookfantastic)
An ultra black mascara that promises "sky high" length and volume.View Deal
Firstly, when you open the mascara its brush is coated with just the right amount of formula, so there's no need to wipe it several times before going in with your first coat. Good start.
The wand head is slightly tapered, meaning you can catch shorter inner lashes, but it's also flexible so that you can really get into the roots. The promised volume is definitely there, but sans clumps, even when you apply multiple coats.
As for the comparison with false lashes that people keep making, it really is as close as you get without, you know, actually wearing false lashes. The below before and after shots kind of speak for themselves, don't they?
Overall, the Maybelline Sky High Mascara is a rare find as it really does live up to all that hype. If you're lucky enough to find a tube stock, I urge you to grab it sells out again – because past experience suggests it will.
Not only has this earned a place in my mascara hall of fame, but it's now the cheapest on the list by a long shot. It's tens across the board from me!