These are the most Instagrammed designer bags
Guess what? Birkin's way up there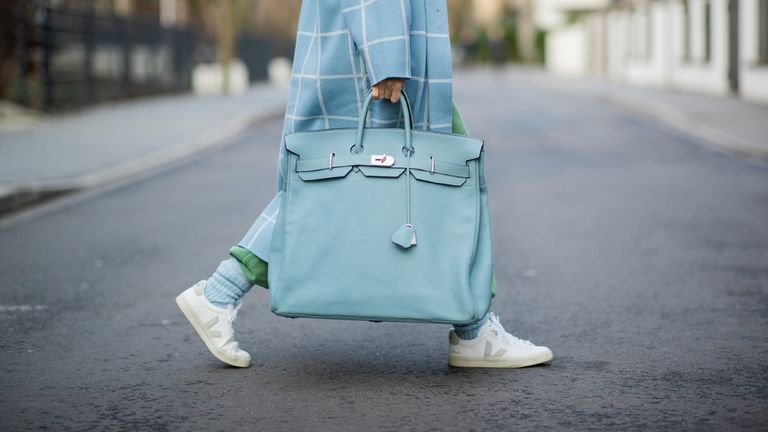 (Image credit: Getty Images / Christian Vierig / Contributor)
It's no secret, Instagram is one of the best places to find fashion trends and upcoming drops. Whether it's uncovering one of the best sustainable fashion brands, finding out about Reformations sustainable line or drooling over the dreamy Simone Rocha x H&M collection, it's where many of us fawn over our dream designer items, especially it seems, handbags.
We all love a good handbag – they are an essential component of any capsule wardrobe. And there is no denying that it pays to buy quality. That's why, even though they can be quite pricey, designer bags are the perfect investment piece – it's all about cost per wear, right?
If you're in the market for a piece that will never go out of style (and retain its value) then a simple scroll through IG will present you with hundred's of bag options. But still, whilst we may eventually own the Dior Saddle or the Chanel boy bag, our favorite celebrity and influencer feeds are like catalogues of all the things we'll never own. And, if you've ever wondered which are the most popular, aka the most Instagrammed designer bags, OnBuy has the answers for you.
The most Instagrammed designer bags
The super sleuths at OnBuy have done a deep dive into the depths of Instagram to answer which designer bags are in fact the most Instagram-worthy.
1. Hermes Birkin bag
2. Hermes Birkin bag
3. Dior Lady Dior bag
4. Gucci GG Marmont bag
5. Chanel Boy bag
6. Céline Trapeze bag
7. Gucci Dionysus bag
8. Dior Saddle bag
9. Chanel Flap bag
10. Givenchy Antigona bag
11. Prada Nylon bag
12. Céline Luggage bag
13. Loewe Puzzle bag
14. Louis Vuitton Speedy bag
15. Céline Belt bag
16. Gucci Soho bag
17. Louis Vuitton Neverfull MM bag
18. Louis Vuitton Alma bag
19. Marc Jacobs Snapshot bag
20. Fendi Baguette bag
Coming in at number one, unsurprisingly, is the Hermes Birkin bag. The highly coveted bag is one sadly many of us will never own or even see in the flesh. Birkin's are notoriously expensive and hard to buy. The tag has over 5,914,103 posts, and features every fabulous color. It has been seen carried by the Kardashian's and costs up to £250,000.*sigh* we can dream.
In close second comes the Hermes Kelly bag with 5,451,995 posts dedicated to this heavenly bag.
On the Hermes website, the famous bag is said to have been renamed after 1950's Hollywood actress Grace Kelly, who was photographed 'holding the bag over her stomach to conceal the early signs of her pregnancy. The bag shot to international fame and was renamed the Kelly .'
It's sadly not even available to buy online from their website, and they reportedly have a starting price of £6,000. You can buy them second hand but they're still upwards of £6,000. Maybe Kylie Jenner has one or ten to spare…
Third place goes to Dior's Lady Dior Bag, with 2,091,718 posts. It's a staple classic, and Dior features twice in the top 10, and is a well loved brand among the rich and famous.
Close up in the top ten is Gucci GG Marmont and the celebrity favorite Chanel's boy bag, with 849,059 posts. It's been seen with the likes of Beyoncé, Bella Hadid, and Paris Hilton.
The rest of the top ten follows with sixth place going to The Céline Trapeze bag with 659,694 hash tagged posts, The Gucci Dionysus bag with 646,880. Next comes Dior again with their Saddle bag – 558,122 posts, one cheapest of the 10, but still over £1,000.
Chanel comes in at ninth with their Flap bag – 532,139 and Givenchy Antigona bag with 529,079 posts steals tenth spot.