Simone Rocha teams up with H&M for a super dreamy, romantic and highly covetable collection
H&M reveals the stunning Simone Rocha collaboration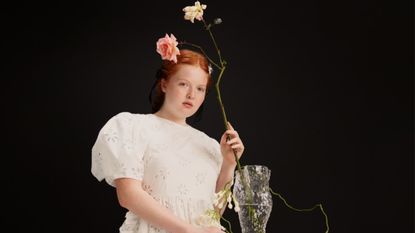 (Image credit: H&M )
When it comes to the coolest collabs you can always count on H&M to deliver the goods. They've been responsible for securing some of the most memorable collaborations ever from Comme des Garcon (2008) to Marni (2012) - remember queuing outside Oxford Street when the Balmain collection dropped or fawning over *THAT* Erdem dress. They've even gained awards for being among the best sustainable fashion brands out there. Now, the global brand has teamed up with the super cool Simone Rocha, a My Imperfect Life highlight during London Fashion Week, to create an affordable and dreamy collection that launches exclusively at HM.com on March 11 - and it's giving us life.
The collaboration comes in honor of her label's tenth year anniversary and as you can expect from Rocha, is teeming with puffy sleeves, sweet shades, and romantic ruffles.
The Simone Rocha x H&M collection is one of many firsts too, including the chance for men and kids to finally get in on the dreamy aesthetic with the addition of menswear and childrenswear as well.
The stunning creations showcase an explosion of tartan, beading, florals, swathes of pink and red, and bespoke fabrics that were all developed in-house. And what better way to get excited than with a dreamy star-studded lineup including normal people's Daisy Edgar Jones, Micheal Ward, Francesca Hayward, Faye Wei Wei, Kelsey Lu, Mouchette Bell, Aramish Mangi, Tess McMillan, and the Aboah sisters, Adwoa and Kesewa.
Shot by New York based photographer Tyler Mitchell the campaign embodies femininity and beauty optimized by her love of joy and friendship. Simone Rocha's x H&M world gives shoppers a glimpse at life's possibilities with beautiful new aesthetics. A fittingly romantic campaign in which she shares: "I always want my collections to spark emotions in people."
"And with this H&M collaboration, I really wanted to suggest feelings of positive strength and femininity and to show the power of fashion in giving a sense of optimism, occasion, and escapism."
Rocha reimagined a number of her most-loved pieces from the past decade as she spoke out ahead of the collections debut saying: "It's ten years now since I started, so it was nice to look back through the archive."
"I took characters and pivotal moments from different seasons and put them all together to create a new story,"
Adding: "It felt important to pick out pivotal moments that you could recognise as my codes, to share my identity."
This collection marks a milestone in the fashion house as it is the first time Rocha has expanded beyond womenswear silhouettes: "It was a wonderful chance to reflect on seasons I was especially proud of and revisit collections that felt like milestones and little gems of ideas that we maybe didn't push as far as we wanted to the first time around," Rocha told H&M's digital magazine.
Concluding with: "The archive is so important to the way I work as a designer, anyway. We are not a brand that abandons ideas each season—we often look back at past propositions or continue to evolve a silhouette or shape."
As the release of the long-awaited collaboration draws closer we've got our eyes set firmly on the statement hair clips, floral dresses, and all of those Harry Styles-esque pearl embellishments. And, our money is on the rather cool trench coats being snapped up first.
Individual pieces from the collab are now available to view on H&M's official look book. So, get your wish list ready, because we all know exclusive collections never stay in stock for long!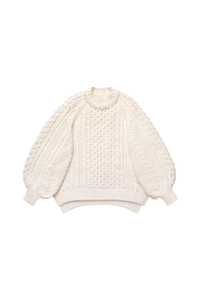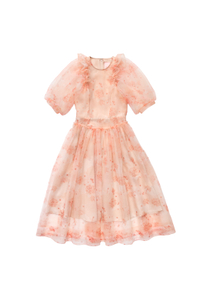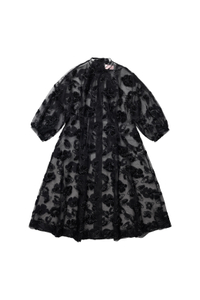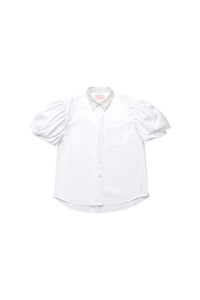 Since December 2020, Kudzai has worked as a trainee journalist at FUTURE, writing about fashion, entertainment and beauty content for My Imperfect Life.

Kudzai previously worked as a freelance fashion wardrobe stylist, directing magazine photoshoots and coordinating the fashion direction of recording artists.

A fully qualified Journalism and Media graduate from De Mont Fort University, Kudzai graduated in the summer of 2020.