Nazanin Mandi shares genius cure for migraines
Suffer from migraines? Model Nazanin Mandi shares the simple way she got rid of hers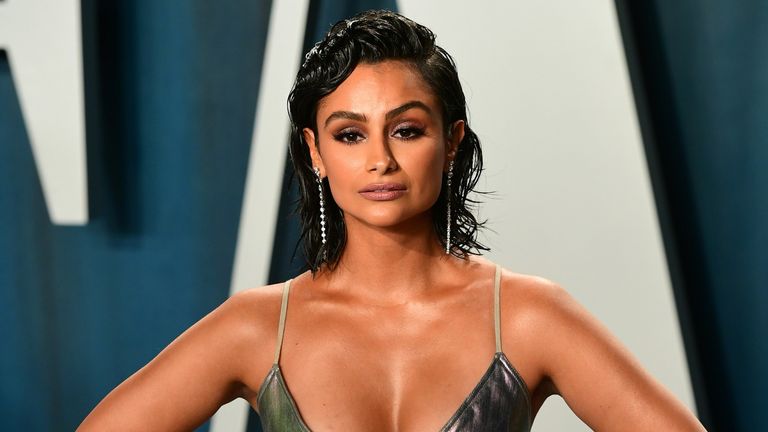 (Image credit: Ian West/PA Archive/PA Images)
Nazanin Mandi has suffered from migraines for the last three years and she has just revealed a genius cure which appears to have helped her get rid of them once and for all and boost her mental wellbeing.
The American model, actress and singer took to her social media to share with fans how she was feeling after discovering a cure that has stopped her from having to resort to surgery.
She explained how the de-stress technique been so good that she's set a "personal record" of not having a migraine in five days.
She took to Instagram to share some playful snaps of her sat on the floor wearing her nightie. She captioned the images: "Mood: I haven't had a Migraine in 5 days which is a personal record since I have one almost everyday😞 For over 3 years I have lived with Chronic Migraines due to a back injury that never fully healed properly AND on top of that my back/shoulders is where my stress resonates which doesn't help the situation at all."
Nazanin went on to explain how she had tried "many" things to help cure the pain but nothing eradicated it altogether, until now. Her migraines got so bad that she said she "almost blacked out" and decided to try one last measure - acupuncture - before considering surgery.
She revealed the cure: "Acupuncture (IDK why I waited so long to do this). Well long story short it's working so far! ... I'm going to get into the details in a separate post because we did do more than just that and I'd love to share my full experience BUT I want to wait a few weeks to see how this pans out."
Acupuncture is a form of alternative medicine and is a form of traditional Chinese medicine in which thin needles are inserted into the body to relieve pressure and promote blood circulation.
Thrilled with the results so far, Nazanin told her followers living in Los Angeles to DM her for the details of who treated her.
And she is still coming to terms with living migraine free. She added: "Honestly I forgot what it felt like to feel like a normal healthy human being ... I was so used to pain that this feels unreal. I haven't been able to fully relish in the special moments in my life lately because the pain has always been more prevalent than the joy ... if this is you I'm sending so much love, positivity & understanding your way. I'll keep you posted xx," she promised.
And fans are supportive of her remedy. One fan wrote: "I love Acupuncture it helps me with everything! So happy you tried it! " while another fan put: "Thanks for sharing this info."